Best UK Betting Sites
All UK bookmakers have something to offer and there are many different aspects to consider when you're looking for a new account. Perhaps you want great value for your money and a bookie that comes on top of the odds comparison charts more than most? Alternatively, perhaps you're seduced by a bigger welcome bonus before moving on to find another provider.
Here are some important factors to look at together with the specific bookmakers who come out on top.
Welcome Offer
As a general rule, the welcome bonuses provided by UK bookmakers tend to be a little lower than those of their European counterparts. Naturally there are exceptions and if this part of the operation is most important to you, bet365's offer to new customers promises up to £200 in free bets when you open a new account.
It's going to be difficult to beat that or even to find anything similar from the rest of the operators but there are some relatively generous deals around. Ladbrokes have a welcome offer which can match your first deposit up to £50 and that's still a competitive figure in today's market.
Beyond those numbers, the average tends to be around £30 and Betfred, Betway and Paddy Power are currently quoting this as part of their opening incentives. Others, such as William Hill are lower at £20.00 in free bets and this may be the kind of amount that has potential customers looking elsewhere.
Best Welcome Free Bets
Rewarding Loyal Players
So we've seen that some UK bookies are lagging behind the rest of the world when it comes to opening offers but there is one area where they really score. The vast majority of British providers are very serious about rewarding player loyalty and as a result, their ongoing promotions are arguably second to none.
William Hill are a very good example of this and whereas that welcome bonus of £20 may seem disappointing to some, it's made up for with their regular deals. Typically you can find up to ten offers at any time and these may change depending on what sport is in season. Free bets, Accumulator Insurance and second chances are among Hill's list and it's one that's replicated around the country.
Betfred heavily advertise their regular deals above their welcome bonus and these include the hugely popular Double Delight Hat Trick Heaven which promises profit boosts in football's goal scorer markets.
Coral are another bookie who provide a relatively low welcome offer while going on to give better value with the ongoing promotions. Overall, whether that welcome bonus is low at £20 or higher at £50 or more, all UK bookmakers work hard to reward loyalty with William Hill, Betfred and Coral among the best of them.
More Bang for Your Buck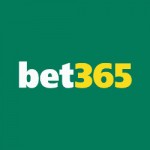 bet365 have been acknowledged by many as the bookmaker giving you the best prices across all football markets and we've certainly found them to be out on top for many of the side options. In Correct Score betting for example, they are nearly always in front and no-one can beat them for prices.
In other markets such as first goal scorer, which is one of the most popular sides, bet365 are frequently on top again but not always. Overall however, they are the most competitive so if you're main focus is football and you want top value every time, this is probably your first option.
Football is obviously Britain's most popular sport so you won't really see a UK bookmaker giving some bad prices in any of the markets. For result betting, bet365 are arguably the best but in this and in any of the side options, Paddy Power, William Hill, Coral and Betfred are all offering very similar prices for much of the time.
Moving away from football, horse racing is the second biggest sport from a betting point of view and happily this gets far wider coverage than it receives from most bookies outside of Great Britain. Once again, odds are very similar no matter who you use but most providers operate a Best Odds Guarantee Scheme which promises to match the SP price if it's longer than the one quoted on your bet slip.
If you're interested in other sports, the good news is that all the major UK bookmakers are featured on the odds comparison sites so it's easy to find who offers the best value.
Choice of Markets
Most money is staked in football and horse racing and the majority of those funds are placed as straight win bets. However, we all like our side markets and many of us like to bet on some niche events so who gives you the better options in this respect?
Once again, there is very little to choose between the providers with most, if not all, extending their coverage to include growing sports such as darts and snooker. If we look at something very niche such as chess for example, then the options narrow considerably and you're now restricted to a smaller list which includes 888sport, Betway and MarathonBet.
But you really do have to be very obscure in your choices to narrow things down to this extent as all UK bookies offer a very healthy list of sports and additional side markets.
Experience
As with any online purchase, it pays to look at individual reviews before you part with your money and betting is no exception. Personally, we haven't experienced any issues in terms of bad service or going back on promises and this can be a tricky area to pin down as people's opinions can differ greatly.
One thing that is important is trust and with the likes of Coral and William Hill having been established for over 50 years each, you know that these are respected brands. Even a fairly recent entrant such as Betway has been around since 2007 and the betting industry in the UK has a very long history.
We all want good value from our bookmaker but this can come in different forms so this review should highlight who are the best UK operators in their specific areas.