Bookmaker Services
We know that the arrival of the Internet led to an explosion in betting but the digital age has brought so much more than a host of websites where you can stake your money with just a few clicks. To keep up with the competition, a bookmaker has to be at the cutting edge of innovation in order to bring the best possible experience to their customers.
We've come a long way since the time when the only possible way to place a bet was to walk to the local betting shop but what are the areas where the bookies are battling to stay ahead of their competitors?
Mobile Betting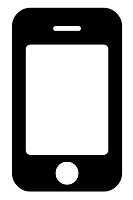 Being flexible in your betting strategy is important if you want to make a profit from your play and that means having all available devices at your disposal. As mobile phones became more functional, bookies started to develop mobile versions of their own sites and in time, they have become as easy to use as any static PC portal.
Along with the mobile sites came mobile apps which made placing bets even simpler. Some are undoubtedly better than others and many have voted bet365 as the best mobile betting app around. bet365 are the market leaders when it comes to betting in play so they simply must have a wide range of markets on offer for mobile users.
Look out too for mobile-specific offers as many bookmakers will quote a promo for those using an app for the very first time. Unibet and 10bet are among a wide list who issue this type of offer.
Phone Betting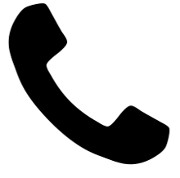 It may seem like an ancient art but many users still like to pick up the telephone and place a bet directly with their bookmaker. Remember that there are generations who grew up without the internet and believe it or not, there are a number of households who have never taken the plunge to go online.
Paddy Power and William Hill are among a number of bookmakers who still offer a telephone service. Paddy's phone line is free in the UK and Ireland and this style of betting remains very popular for lots of users – not just those of a certain age!
Live Streaming Services
This is a huge benefit if you're an active bettor and a real sports lover as the majority of UK bookmakers offer a live streaming service as part of their package. This can allow you televised access to sporting events that would otherwise fall under the radar of the satellite channels.
In many cases, all you need to do is to keep funds in your account – you don't even necessarily have to bet on the event to be able to watch it in real time.
This is a huge bonus for many players but the terms provided by the bookies can vary greatly so if live streaming is important to you then you need to check these out. For example, quality can vary so look for reviews. Suggestions put the likes of bet365, Betfair, Paddy Power and SkyBet at the top as far as clarity is concerned. Sound can also be an issue at times but once again, these are the providers who are most likely to have nailed it.
Check also if you need to have a bet riding on the event before you can access it and lastly, see who has the biggest range of live shows on a weekly basis.
In Play Betting
These days, best bookies have an active in play section and since the rise of the Internet itself, this has probably been the most important innovation as far as the industry is concerned. It's great for punters who like to think they can analyse a game because they can judge which way the event is developing and stake their money accordingly.
Whenever we think of betting in play we always look to bet365 who back up this area of their business with a huge advertising campaign. It's true that they usually have the biggest sets of markets but there are alternatives who may just give you some better prices.
Stan James, William Hill, Betway and Ladbrokes and among those bookies who actively promote live betting in their individual sites.
Social Media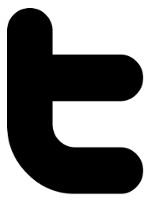 Like all businesses in this digital age, bookmakers have embraced the concept of social media but naturally, some are much better at it than others. The most popular accounts are run by Paddy Power and these are full of humour and entertainment designed to brighten up your day at work.
Social media has a serious side too and it can keep you posted in terms of an important match while informing you of the latest in play odds. If you're serious about your betting strategy then you should be following all the bookies' Facebook and Twitter accounts.
Other bright ideas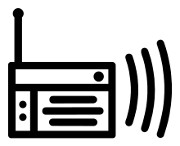 Coral are a very innovative bookmaker and they are one of a few bookies who give you live commentary on the biggest races and matches via their Coral Radio app. This is easily downloadable and useful if you're on a train or somewhere where you can't pay full attention by watching live streaming.
It's just one of a number of new ideas that continues to put betting at the forefront of new technology. Bookies know that they have to keep evolving with the times and it's just not enough to build a website and hope that people will come.
The question is, just what will they think of next?