Enjoy a 10% win bonus on racing's long shots with Winner Sports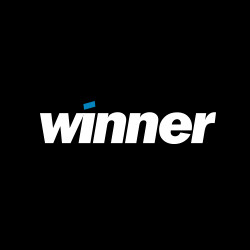 There are few things more enjoyable than watching a high priced horse come first past the post, particularly if you've backed it with a sizeable stake. Long shots can boost your account and now, you can add to that balance with a 10% bonus from Winner Sports.
This promo is open to both new and existing customers and while it's one of the easiest deals to understand, it could also prove to be one of the most lucrative. Terms and conditions are available from Winner Sports' website but here are the basic points you need to keep in mind.
The bonus is paid out on all single win, SP bets on any horse race providing your selection is priced at odds of 7/1 (8.00) or higher. If your pick comes in first, the bookmaker will credit your account with a 10% bonus in the form of a free bet.
The minimum qualifying stake for this deal starts at a very low £0.25 and while you can bet as much as you like, your maximum free bet token is £25.00. The promoter will credit your account with the freebie as soon as your qualifying bet is settled so there is no need to send any e-mails.
7/1 may sound like a long price but as we see in many horse races across the UK and beyond, it does drop in frequently. There are also many occasions where the third favourite in any event is quoted at these odds or maybe even higher so there are plenty of opportunities to land this promotion.
Long-odds winners are a cause for celebration but thanks to this great new offer from Winner Sports, you could claim an additional free bet which could lead to an even bigger cash pot.