Rugby League Betting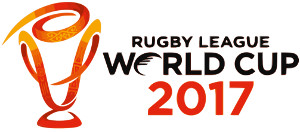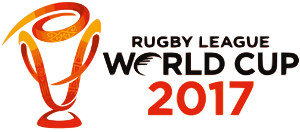 For its entire existence, rugby league has rather been played in the shadow of its more popular counterpart – rugby union. The two codes have obvious similarities but somehow, union has always had a bigger following and therefore gets bigger exposure from the TV companies and from associated advertising.
Rugby League does, however, have its dedicated fans and in some parts of the world it is actually more popular than the 15 man game. 2017 has seen another edition of the Rugby League World Cup and the sport is thriving and growing all the time.
And, League has its backers among the betting community who know that this sport can provide them with tons of value and opportunities. Like all sports, it pays to do proper research and to choose your bookmaker wisely so here is a brief guide to the game along with some of the best bookies for your rugby betting.
History and Major Events
Like many sports where there are conflicting codes, rugby league formed as a split from rugby union and its history in this respect can be traced back to England in 1895. At the time, rugby union was a staunchly amateur sport and it stayed that way for many years and league was effectively set up as a professional alternative.
Even in the present day, the majority of English rugby league clubs are based in the north of England and this is no coincidence. Back in 1895, the best players in the north were from traditional working class areas and they simply couldn't continue to play without some form of financial compensation.
There have been some subtle rule changes over the years that really separate league from union in the modern day. The most obvious of these is that rugby league is played with 13 players as opposed to 15 in union and the league game has no line outs – these were abolished in 1906 – and this is one of the reasons why league is a faster paced version of rugby.
From those early origins the game of Rugby League started to spread and now it is played all over the world. In fact, the Rugby League World Cup pre-dates its union counterpart by over 30 years. The very first tournament was held in France in 1954 and the 2017 renewal was its 15th edition.
Australia are by far the most successful team in the history of the World Cup with ten wins ahead of the 2017 competition, followed by three victories for Great Britain and a solitary success for New Zealand in 2008.
Rugby Betting Sites
Since rugby turned professional, everyone has taken the sport more seriously, including the TV companies and also the bookmakers who have react to the rise of the game and the introduction of major tournaments such as the world cup.
It's a tricky sport to provide extensive coverage for as it doesn't naturally offer a huge range of side markets so some bookies are better homes for rugby betting than others. Here is a list of some of the best bookmakers in terms of rugby bets.
So, now you know a little bit more about the game, who are the best bookmakers for Rugby betting?
GentingBet
Genting are a more established name than others as their casino brand was set up many years ago and that's certainly a benefit for any punter. But that needs to be backed up with those key areas of choice and value and once again, this operator scores very highly.
Prices are strong and there is just a marginally better set of choices in the side markets where Genting will frequently list some options for total points in the bigger rugby league matches. Once again, all of the top games are covered along with a solid set of smaller fixtures from around the globe.
RedBet
If that choice of side markets is the most important factor for you when considering a list of rugby league betting sites, RedBet may well be the market leaders in this respect. For the big games such as those in the 2017 Rugby League World Cup, it's common for them to have over 40 different betting options for one game.
Looking at prices, the other bookies on this list might just have the slightly longer odds but there is little to choose between them and RedBet are certainly competitive in this respect. Value is therefore on offer here but it's that huge selection of side markets that make this bookmaker really stand out
William Hill
Of the more established bookies, we feel that William Hill are right up there in terms of rugby league betting. Most of the older brands will offer a set of options but it's maybe not a sport that is given the same coverage as its Union rival.
888Sport
If it's promotions that you are after then 888Sport are perhaps the best place to start. They are one of few bookies tailoring promos to specific rugby tournaments and in the Six Nations of 2017, they were quoting a money back offer in the first try scorer markets.
At the same time, 888 had an enhanced odds deal in the tournament outrights where you could bet on one of the six teams at a lifted price. The same offers were provided for individual games throughout the tournament and this was therefore one of the best places for this type of price boost deal.
The list of side markets is good here too – not everyone provides first try scorer for example – so overall, 888Sport is a good first option for rugby betting.
Bet365
Bet365 make the list for a number of reasons and if live betting is most important to you, then this should ideally be the first bookmaker on your list. Here you will find the biggest choice of live sporting markets and naturally, rugby is part of that overall schedule.
Both codes – Union and League – get their fair share of live options but if you're looking to stake ante post, there are benefits here too with great prices across what is an extensive list of side markets.
And, new customers at Bet365 can claim a welcome bonus that can be worth a lot so along, with 888Sport, this is a must for all rugby betting fans.
BetFred
BetFred offer a good mix of reasons why you should be on board here and they begin with the generic welcome deal that promises £30.00 in free bet tokens after a low opening deposit of £10.00.
From there, you have strong prices and a good set of markets for all rugby matches, particularly the bigger internationals. BetFred are also among a select list of bookies who offer a promotion that is specific to the sport. In the Six Nations, if your pick for first try scorer came in and then went on to add a second five point score, BetFred would double your odds.
It's a similar deal to football's popular Double Delight Hat Trick Heaven and any bookie who offers tailored rugby promos should be added to your roster.
Paddy Power
Enhanced odds deals for new customers are something of a craze right now and Paddy Power are at the heart of them. They are an innovative bookie so perhaps that shouldn't surprise us and while their range of price boosts isn't as extensive as, say, 888Sport, there is good value to be had if you don't have an account here.
Paddy were active with these offers during the 2017 Six Nations and they should be along for major tournaments such as the World Cup but there's more to enjoy for rugby fans beyond this type of deal.
If you prefer the standard welcome bonus, it gives £30.00 in free bet tokens for a £10.00 deposit, while the basic requirements for betting on any sport are all here – great odds, a wide set of markets and extensive live rugby betting if you want it.
Coral
Serious rugby punters like to play at Coral because they offer a good choice of live streaming for major matches. This applies to both league and union so if you like to watch the action once you have placed a bet, this is one to check out.
Coral are also active on the enhanced odds promos for new customers and there may be some occasional offers too when the bigger tournaments come around. Good prices and a wide choice of markets make this another operator to add to your list of rugby betting providers.
William Hill
Alternatively, you can go back to tradition and sign up with William Hill to enjoy some good, solid rugby betting. Prices on both codes of the sport are among the best on the internet and there is a generic accumulator promotion that isn't specific to any sport so you are free to use it for either union or league.
There is a welcome offer too of £20.00 in free bet tokens when you open an account with just £10.00 and with a range of betting options on all the big games, this is an obvious addition to your rugby betting portfolio.
In the amateur days, rugby was perhaps a fringe sport for the betting community with the majority of wagers being staked on the bigger international matches. It's hard to believe sometimes that the world cup only arrived in 1987 and from there the sport was revolutionised.
It's hugely popular now for bettors too and the above list of bookies are among the best when it comes to offering value for all rugby union and league matches across the calendar.
Again, side betting is plentiful and the prices, particularly in the result betting are really strong. Hills also have the obvious benefit of being listed on the main odds comparison sites and while that shouldn't deter you from using the other names in this round up, it means that you can see how good those odds are when stacked up against other brands.
Each of these bookmakers stands out in a slightly different way but as we keep mentioning, it's all about choice and value and all of them score highly in that respect. Whether you are a regular punter on rugby league or you'd like to get involved with an occasional bet, any of these names would provide good homes.