Winter Olympic Games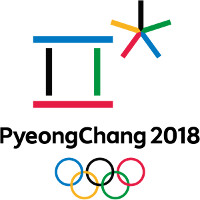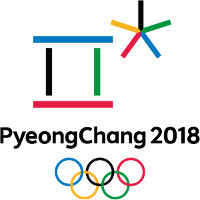 2018's version of the Winter Olympics heads to Pyeongchang in South Korea with 102 events taking place across seven sports. The event takes place from February 9 to February 25, 2018 and will kick start a great year of sport that includes the 2018 Football World Cup amongst many others.
The early part of any year can be a barren period for sport as a whole so it's good to have a major tournament just appearing on the horizon. There will be betting interest too but if you've never got involved with the Winter Olympics or Winter Sports as a whole, what exactly can you look forward to?
Sports
First let's take a look at the sports that are on offer. There are 15 disciplines overall but these come down to just seven essential sports – Skiing, Bobsleigh, Snowboarding, Ice Hockey, Ice Skating, Curling and Luge.
Traditionally, bookmakers might get involved in skiing but not all winter sports are covered. For an event as big as the Winter Olympics, this may change but you still need to pick your bookie carefully as not all operators are happy to cover the full range of winter sports.
Early Options
The betting markets will fill up as the event draws closer but at the moment, one of the busiest options is the medals table. Who will claim most golds at PyeongChang 2018? As of October 2017, Norway are the favourites in this respect at best odds of 6/4 with 888Sport, ahead of the Germans and the USA who are both on offer at a top price of 9/2 with SkyBet.
The obvious question to ask if you're not too familiar with winter sports is how did these countries fare at the last Olympics at Sochi 2014? Previous performance is not always an indicator for the future as we all know but certain nations are traditionally strong at winter disciplines and it can be hard for others to break the stranglehold.


Four years ago, it was actually Russia who led the medal table with 13 golds. For 2018, the same country is out at a best of 9/1 with 888Sport and SkyBet to lead the way again but the lack of home advantage and a changed team in their case means that the price is probably correct.
Norway were next with 11 Golds while the USA were actually in fourth place with nine. Splitting them with 10 Gold Medals were Canada and you may find some value in that country at best odds of 13/2 with SkyBet for the 2018 renewal.
Outside Punt?
One country that may look interesting is the Netherlands who are quoted at best odds of 9/1 with SkyBet to claim the most Gold Medals at PyeongChang 2018. The Dutch took a respectable tally of eight Gold Medals in Sochi but as a general rule, the country is stronger in one discipline than it is in others.
The Netherlands focus at any Winter Olympics is on speed skating and while they may dominate in this sport, they aren't likely to trouble the medal podium when it comes to Ski Jumping or Figure Skating. It's an unusual anomaly but one that you should certainly be aware of when making a bet in this area.
Other Options
Betting markets for individual events have been very slow to come in at this early stage but one bookmaker who is quite active in this respect is 888Sport. 888 already have lots of Winter Olympics markets already open so if you want to find some value in a long range ante post punt, this is probably the best place to be.
One of the first events to be decided is the Women's 7.5km skiathlon and this has Marit Bjorgen as the odds on favourite at 11/20 with 888Sport. That leaves her some way clear of a chasing pack that includes Charlotte Kalla at 5/1 and Heidi Weng at 11/2.
Bjorgen is a Norwegian who is moving into the veteran status at 37 years of age but she has enjoyed a stellar career that makes her the one to watch in this event. She is a six times Olympic Champion across various disciplines and picked up three gold medals at Sochi in 2014.
We then move through a number of cross country skiing events which dominate the early stages of PyeongChang 2018 and once again, 888Sport have a lot of active markets for those who want to get in at this point. At present, prices for other events are still coming through but there are some options and 888 have a very interesting special ahead of the ski jumping events.
For those who feel that Stefan Kraft will finish the game with two Gold Medals, 888Sport are offering odds of 4/1 or alternatively, a price of 2/15 if you think he won't reach this milestone.
Kraft is a 24 year old Austrian who really has started to dominate the sport across both of its main disciplines. He has World Cup wins behind him and also holds the World Record for ski flying at an incredible 253.5 metres and many are tipping him to be the star of the 2018 Olympics in South Korea.
One possible question is whether this is the time when he will really break through at Olympic level, assuming that he will actually compete on both hills. Time will tell but that is a really interesting side bet with a decent price on offer if Kraft delivers.
We still have a few months left before the Winter Olympic Games of 2018 take place and one thing that we can be certain of is that the markets will get much busier in the weeks ahead with more bookmakers jumping on board and publishing prices.
At this early stage however, there are some good prices to be had so you can already log on or sign up for a new account with the bookies mentioned above and take advantage of some very interesting ante post odds for PyeongChang 2018.