2018 Winter Olympics Bets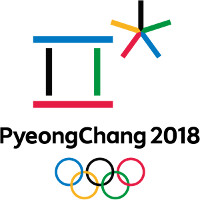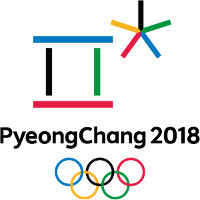 As we head into a new year, we have a great twelve months of sport on the way with some major tournaments lined up for 2018. The highlight for many will be football's World Cup in Russia but we don't have to wait that long before a big event hits the calendar.
In February, the best athletes in the world will head to Pyeongchang in South Korea for the 2018 Winter Olympics. This is the first winter games to be held in the country and is the pinnacle for skiers, skaters and more who have dedicated the last four years of training and competition to this event.
It's also a big draw for the betting community and while the markets have been relatively slow to open, things will now gather pace as we reach the New Year. Here then are some of the best betting options for PyeongChang 2018.
Long Term Bets
This year's Winter Olympic Games starts on February 9 in South Korea and runs right through to the closing ceremony on February 25. Among the betting options are markets for each event while punters can also take a look at longer term stakes at the same time.
One of the more popular bets is a long term option and it carries right across the length of the games. Betting on who will win the medal table is therefore the first market to consider and it's one that shows a very tight set of prices at the top.
A number of operators show joint favourites while over at EnergyBet, Germany are very slightly ahead at odds of 2/1 from the USA and Norway, both of whom can be picked up at 5/2 with the same operator.
In normal circumstances, it would pay to look back at previous tournaments but 2018 is different because of a certain country's misdemeanours. At Sochi in 2014, the host nation Russia came away with nine gold medals in an overall total of 20 but as we all should know, they will not be competing in South Korea.


While Russia only finished fourth in 2014, it does mean that the medals that their athletes were strong contenders for come back into the field and that's why things are a little confused for this year's renewal.
At the top of the medal table in 2014 were Norway who claimed 11 Golds while the USA were down in third place with nine. The two anomalies here are 2018 favourites Germany who picked up eight golds to finish in sixth place in the medal table in Sochi while Canada, who were second in 2014 with ten golds, are out this year at best odds of 23/2 with Unibet and 888Sport.
This largely shows that while we can take some pointers from the last games in 2014, the main factor is form and that's reflected in the odds. It doesn't make the choice any easier however with those countries so tightly packed at the top of the betting.
We wouldn't necessarily look outside of the top three but Canada look an interesting option as do the Netherlands. This is a country that excels in speed skating and while they are at 9/1 in some places, Unibet have a best price on the Dutch of 14/1.
Individual Events
Prices for individual events at PyeongChang 2018 have been slowly dribbling in over the course of the last few months but now that the New Year has arrived, they are getting much busier. Markets for the biathlon were among the first to be opened and in the men's 10km Sprint, Martin Fourcade is the favourite at a top price of 7/4 with SportingBet.
Fourcade is simply a legend in this sport with no fewer than 11 world titles across a number of biathlon distances and two gold medals at the Winter Olympics thrown in. And, he's achieved all this by the age of 29 so the bookies clearly feel he is the man to beat.
Other options for this event include the second favourite Johannes Boe who is quoted at 2/1 with SportingBet. So, it's tight at the top between these two with a huge gap to the third favourite at 16/1 and therefore it should just be a case of picking between Boe and Fourcade.
Others
Bookies are still working out their prices for the majority of Winter Olympics markets but perhaps the busiest operator at the moment is RedBet. While others are yet to declare, RedBet have given us the most extensive list of options at this stage and there are some excellent prices contained within those markets.
Downhill skiing is arguably the most exciting of all Winter Sports and Aksel Lund Svindal is RedBet's men's favourite at 21/10. The Norwegian may be in good form but at 35, he has one Olympic Gold Medal in 2010 and two World Championships, the last of which came in 2009.
Perhaps a better option here could be Svindal's countryman Kjetil Jansrud who RedBet have listed at 33/10 although this Norwegian could only manage a silver behind his rival in 2010.
In the women's equivalent we have a much clearer favourite in Lindsey Vonn who starts at 14/5 with RedBet. The American was a gold medallist in 2010 and has a host of World Championships behind her.
Curling has emerged from the fringes to become one of the more popular Winter Sports and it's also one of the rare events where there has been some occasional British Interest. For the 2018 games however, Canada are the odds on option at 10/11 with RedBet. Great Britain still show strongly with RedBet installing them as third favourites at 11/1 and in-between the two we have Sweden at 27/20.
The women's Curling event lists the same top three but the prices are a little tighter. Canada start as favourites again with RedBet quoting 20/27 while Sweden are at 7/2 with Great Britain behind at 9/2. At the very least, it seems as through the curling events at PyeongChang 2018 may represent Britain's best chance of securing a medal at the games.
That's a summary of some of the more popular Winter Sports and while RedBet are possibly the best option at the time of writing, other bookmakers should start to pick up on the 2018 games from this point onwards.
Verdict
We've hit the start of 2018 and that means there is plenty of Winter Sports action being televised from across the world as athletes look to peak ahead of February's Winter Olympics. That gives us a little more time to study form and to see which of the skiers, skaters and curlers are in good touch and peaking at just the right time ahead of PyeongChang 2018.
We'll continue to monitor those events before parting with any cash but at this stage there are two bets that really stand out. Having considered a few markets, it seems that the Norwegians have the best athletes in several disciplines so Norway to win most gold medals looks a strong punt at 5/2 with EnergyBet.
At the same time, Lindsay Vonn is the outstanding women's skier so we'll also take the American at 14/5 with RedBet to take the women's downhill.
Best Bets:
Norway to win most Gold Medals at the 2018 Winter Olympics at 5/2 with EnergyBet
Lindsay Vonn to win the women's downhill skiing at 14/5 with RedBet