A Guide to UK Bookmakers
The UK betting industry has been placed under a little pressure recently as new legislation has seen a number of operators ceasing their activities in this region. For economic reasons, some no longer consider it viable to open their doors to UK customers and obviously that's disappointing if you're based here.
The good news is that many remain loyal to the British market so there is still plenty of choice when it comes to finding a provider. After all, bookmaking really began here with popular names such as William Hill and Ladbrokes setting up on course betting and physical shops long before the Internet came along.
We've mentioned two established names there but there are plenty more who built their business in the UK but what attributes does a typical UK bookmaker possess?
Tradition and Trust
Longevity means a lot when it comes to choosing a provider and many of the UK bookies go back a long way. William Hill, for example, were >founded way back in 1934 while a less familiar name – Betfred – opened their first betting shop as long ago as 1967.
So trust is there and many of those bookmakers keep a traditional feel in the way that they advertise and promote themselves. Football and horse racing are the two most popular sports from a betting point of view so that's where advertising and promotions tend to be concentrated.
Other popular British sports such as cricket, rugby – both union and league – golf and tennis are also covered extensively while Irish events are also given come focus. If you're looking for popular European sports such as Handball and Winter Sports then they are quoted for but to a lesser degree.
Another plus point is that all the major UK bookies are featured on the main odds comparison sites so you can easily see the value that you get in each market.
Betting in Play
UK companies would also argue that they are at the forefront of the industry when it comes to innovation and that's certainly been the case with Live Betting. The ability to place a bet once a game is in progress has added a whole new dimension to the activity and it leads to a more exciting experience for those who feel they can analyse an event and see how it will conclude.
Switch on to any major football match in England and the half time break is littered with bookmakers' ads giving you real time prices on potential events in that game. Bet365 are the biggest promoters of live betting but all the major UK providers such as Hills, Ladbrokes, Coral and more have got involved.
Cashout is another innovation that's proving to be popular and although UK bookies retain that traditional feel, they are certainly at the cutting edge when it comes to new industry developments.
Offers of UK Betting Sites
We've seen some seriously good offers from mainland Europe in recent years and many of these will hit the 100 Euro mark and some will even go beyond this point. UK bookmakers do provide a welcome bonus or free bet but how does it compare with their EU counterparts?
In general, the welcome offer from a UK focussed bookmaker tends to be a little lower than you might find in other parts of the world but that's not necessarily bad news. Operators such as William Hill, Betfred and Coral go big on promotions for existing customers and this is where others will find it tough to compete.
Let's take William Hill's current opening deal as an example and here you can claim a 200% matched deposit on your initial credit. Sounds good doesn't it but when you realise that the maximum bonus is capped at £20.00 it might dissuade you from signing up.
However, loyalty and perseverance is rewarded as Hill's ongoing promos are really very good indeed. Football offers are plentiful and you can get Acca Insurance, Second chances in the first goal scorer market and many more.
Betfred are very similar as are Coral, who offer just £20.00 as a welcome bonus up front but will go on to reward account holders via their Acca Club and many other incentives.
There are exceptions to this rule and some welcome deals are higher but these scenarios are fairly typical of all UK bookmakers.
New Betting Sites UK
The British betting scene is a very fluid one and there are new bookies getting online all the time. Throughout 2018 we've seen plenty of new boys join the growing list of sportsbooks in an industry that shows no signs of slowing down.
Not all bookmakers are created equal however and there are some who continue to develop. Others, meanwhile, are already getting established and are at the stage where we would recommend them to our readers. Based on key elements of trust, offers and promotions, competitive odds and a good choice of betting markets, here are the new UK sportsbooks for 2018 that we feel are worthy of getting involved with.
BetSid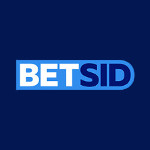 While BetSid are new to online play, they have been established in the physical world for some time and they have therefore enjoyed a period where they have been able to build up trust among customers. The company originally started trading at Blackpool football club and now have a number of bricks and mortar betting shops across the north west of England.
As far as their online portal is concerned, BetSid welcome players on board with a quick and easy Bet £10.00 get £10.00 bonus. Once signed up there are lots of ongoing offers including a Bet Club where you can pick up £5.00 each week plus an Acca Insurance and daily price boosts.
Odds look very strong and with a good choice of markets, BetSid have made an excellent first impression.
MansionBet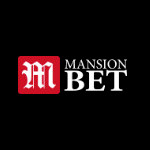 MansionBet have also been able to build up trust as their casino operation has been established for many years. They have outlets in the physical world and online and many punters will already be familiar with the Mansion Group.
The sportsbook is a recent addition but it's off to a strong start with a great welcome bonus to kick things off. This is a 50% on your opening deposit and can stretch all the way up to a generous £50.00 in free bets.
MansionBet also have great promos to back this up including a £10.00 weekly acca club and a regular acca boost. Prices compare well, particularly on football, so this is another new UK bookmaker that really stands out from the crowd.
QuinnBet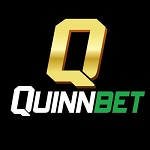 When QuinnBet first came online, their focus was on UK and Irish markets so that's clearly a strong early plus point for British bettors. Log on to the site and English and Irish sport is covered extensively but look a bit deeper and this moves into Europe and the rest of the world so the choice element is covered perfectly.
In terms of value, when you open an account and bet £10.00 you get a generous £40.00 bonus – £20.00 for the Sportsbook and £20.00 for the QuinnBet casino. A £10.00 freebie is also available every week through the free bet club and there looks to be more promotions here than from any of the new UK bookmakers.
Regular odds are also competitive so this is another entry on the UK scene that is deserving of a sign up.
MustardBet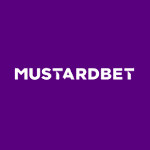 We recommend MustardBet as a place to play for higher volume punters who like to place at least one bet every day. At the time of writing there is no welcome bonus but customers need to look beyond that because the prices here are among the strongest in the industry.
MustardBet offer 'dynamic' sports betting and we would also suggest they are a 'no frills' operator. There are no big gimmicks here: You can get a bonus on the casino but as far as the sportsbook is concerned, it's all about giving great prices time and time again.
The choice is covered too with one of the widest sets of sporting markets both for popular events and some obscure niches so look beyond the absence of bonuses and consider getting on board.
Deposits and Withdrawals
No matter where you are in the World, the ability to fund your betting account via Paypal is a huge bonus and unlike other operators, many UK bookies have this facility. BetWay are one example and you can even use your Paypal deposit to make use of their welcome deal.
888sport and many others offer Paypal and that's seriously good news. Other e-wallet options may be a little more restricted but you can usually find the main companies such as Skrill and Neteller.
*Please be aware of some Welcome Offers are not available if you use Skrill or Neteller to make your first deposit. Always check the T&Cs of the offer you'd like to use.
Alternatively, you should find that without exception, all of these companies concerned will accept bank transfers together with the major debit and credit cards.
As a general rule, funding should be free of any fees and transactions should be instant, with the possible exception of bank transfers which may take up to 3 days.
Focus on Fun
If you've followed Paddy Power for any period of time then you'll know that they have a focus on entertaining TV ads and a fun social media side which is very popular. Although they are based in the Irish Republic, Paddy Power have a big presence in the UK which includes a growing number of physical betting shops and many have followed their example.
As a result, it's never boring when you're involved with a UK bookmaker and if you sign up to their Facebook and Twitter accounts there will always be plenty to enjoy. Additional offers can also appear via these social media sites so it's doubly important that you track them.
Standing Strong
The UK government may see a drop in revenue as bookmakers start to pull out of the market but thanks to the likes of William Hill, Ladbrokes, Coral, BetVictor, bet365 and more, the industry will stay strong and continue to thrive.
In fact, new operators such as SmartLiveGaming and BetBright are starting to appear so things could get even better for UK customers as we progress.
To summarise, most UK bookmakers can offer trust built up over years of experience and that's important when choosing a provider. The welcome bonuses can be a little small in comparison with some of their competitors but loyalty is rewarded with great promotions and great deals for regular players.
So, if you are looking for a new account with a British-focussed bookie, it's all about a long term relationship. Stay loyal and you will be rewarded.