A Guide to UK Bookmakers
The UK betting industry has been placed under a little pressure recently as new legislation has seen a number of operators ceasing their activities in this region. For economic reasons, some no longer consider it viable to open their doors to UK customers and obviously that's disappointing if you're based here.
The good news is that many remain loyal to the British market so there is still plenty of choice when it comes to finding a provider. After all, bookmaking really began here with popular names such as William Hill and Ladbrokes setting up on course betting and physical shops long before the Internet came along.
We've mentioned two established names there but there are plenty more who built their business in the UK but what attributes does a typical UK bookmaker possess?
Most Promising New UK Betting Sites
The betting industry is evolving all the time and in 2019, we've already welcomed a host of new betting sites onto the scene. The good news in the UK is that many are happy to open their doors to UK customers to add to the great choice that we already have across the country.
Some will take time to develop but there are some outlets worth checking out straight away. In this list we will highlight those who have already impressed to make it onto our list of recommended bookies:
GiveMeBet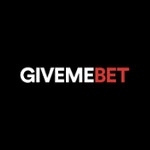 GiveMeBet are part of a wider organisation known as the Argyll Group who already host a number of established bookmakers. That fact should mean that UK players can approach with a level of trust, knowing that they're backed by a company who has been there before. The operator is also very transparent about licensing and full details of their agreement with the UK Gambling Commission is shown at the bottom of every page.
There is a small but easy to follow welcome deal at the start of the journey but it's backed up by all of the strong elements that we like to see. The list of available sports is an extensive one and UK players will be happy to note that horse racing is included right at the start. Please note that there are no markets for greyhounds as of July 2019 but that may possibly change in the future.
Beyond those two observations, all of the core sports are here and there are some interesting niches including badminton, cycling, surfing and water polo. Not everybody wants those options of course but they could be useful and they join a very comprehensive list.
Don't expect GiveMeBet to appear on any of the main odds comparison sites just yet but we have checked a range of prices and they should be competitive - particularly on the core sports including football.
There are some tweaks that could be carried out to the site and UK punters might want to see the list of banking options improved. On launch, these included bank transfer, debit and credit cards plus Trustly and the mobile only service Boku. There is also a live chat operator but currently, this is not available 24 hours.
However, these are only minor points and shouldn't take anything away from the positive things offered by GiveMeBet right now. There is a good deal of value and choice and lots of good reasons for signing up at the start of their journey.
Added: 16/07/2019
Karamba Sportsbook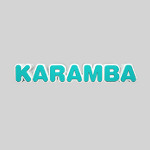 Launched in early 2018, the sportsbook platform at Karamba is the operator's newest addition. Karamba is a popular casino that was found all the way back in 2005 and has enjoyed a great reputation. Licensed by the United Kingdom Gambling Commission as well as the MGA and Alderney Control Gambling Commission (which oversees Karamba's gambling activities), this promising bookie is more than trustworthy.
If you're a new player at Karamba, you'll get a cool £10 free bet. Unlike casino bonuses, this bet comes with no strings attached at all. You can use it to win money and instantly withdraw them. To activate the bonus, you'll need to deposit a minimum of £10 at odds of 1/1 or higher. Once you get the free bet, you can use it in any way you want.
The sports offer at Karamba is amazing. You can bet on football, tennis, greyhound racing, and horse races as well. It's as diverse as it should be and features thousands of markets as well. You can also bet on matches that go live, though you shouldn't expect live streaming.
In terms of banking options, you get the Visa/MasterCard combo plus a whole range of e-wallets. We found the withdrawal times (6-8 days for credit/debit cards, 3 days for e-wallets) disappointing, and we hope the bookie fixes this in the future.
Added: 18/02/2019
MansionBet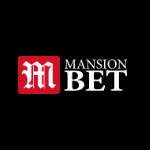 MansionBet have also been able to build up trust as their casino operation has been established for many years. They have outlets in the physical world and online and many punters will already be familiar with the Mansion Group.
The sportsbook is a recent addition but it's off to a strong start with a great welcome bonus to kick things off. This is a 50% on your opening deposit and can stretch all the way up to a generous £50.00 in free bets.
MansionBet also have great promos to back this up including a £10.00 weekly acca club and a regular acca boost. Prices compare well, particularly on football, so this is another new UK bookmaker that really stands out from the crowd.
Added: 01/09/2018
QuinnBet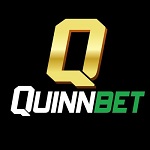 When QuinnBet first came online, their focus was on UK and Irish markets so that's clearly a strong early plus point for British bettors. Log on to the site and English and Irish sport is covered extensively but look a bit deeper and this moves into Europe and the rest of the world so the choice element is covered perfectly.
In terms of value, when you open an account and bet £10.00 you get a generous £40.00 bonus - £20.00 for the Sportsbook and £20.00 for the QuinnBet casino. A £10.00 freebie is also available every week through the free bet club and there looks to be more promotions here than from any of the new UK bookmakers. Regular odds are also competitive so this is another entry on the UK scene that is deserving of a sign up.
Added: 12/07/2018
Tradition and Trust
Longevity means a lot when it comes to choosing a provider and many of the UK bookies go back a long way. William Hill, for example, were founded way back in 1934 while a less familiar name – Betfred – opened their first betting shop as long ago as 1967.
So trust is there and many of those bookmakers keep a traditional feel in the way that they advertise and promote themselves. Football and horse racing are the two most popular sports from a betting point of view so that's where advertising and promotions tend to be concentrated.
Other popular British sports such as cricket, rugby – both union and league – golf and tennis are also covered extensively while Irish events are also given come focus. If you're looking for popular European sports such as Handball and Winter Sports then they are quoted for but to a lesser degree.
Another plus point is that all the major UK bookies are featured on the main odds comparison sites so you can easily see the value that you get in each market.
Best UK Betting Sites
All UK bookmakers have something to offer and there are many different aspects to consider when you're looking for a new account. Perhaps you want great value for your money and a bookie that comes on top of the odds comparison charts more than most? Alternatively, perhaps you're seduced by a bigger welcome bonus before moving on to find another provider.
Here are some important factors to look at together with the specific bookmakers who come out on top.
Offers of British Bookmakers
We've seen some seriously good offers from mainland Europe in recent years and many of these will hit the 100 Euro mark and some will even go beyond this point. UK bookmakers do provide a welcome bonus or free bet but how does it compare with their EU counterparts?
In general, the welcome offer from a UK focussed bookmaker tends to be a little lower than you might find in other parts of the world but that's not necessarily bad news. Operators such as William Hill, Betfred and Coral go big on promotions for existing customers and this is where others will find it tough to compete.
Let's take William Hill's current opening deal as an example and here you can claim a 200% matched deposit on your initial credit. Sounds good doesn't it but when you realise that the maximum bonus is capped at £20.00 it might dissuade you from signing up.
However, loyalty and perseverance is rewarded as Hill's ongoing promos are really very good indeed. Football offers are plentiful and you can get Acca Insurance, Second chances in the first goal scorer market and many more.
Betfred are very similar as are Coral, who offer just £20.00 as a welcome bonus up front but will go on to reward account holders via their Acca Club and many other incentives.
There are exceptions to this rule and some welcome deals are higher but these scenarios are fairly typical of all UK bookmakers.
Rewarding Loyal Players
So we've seen that some UK bookies are lagging behind the rest of the world when it comes to opening offers but there is one area where they really score. The vast majority of British providers are very serious about rewarding player loyalty and as a result, their ongoing promotions are arguably second to none.
William Hill are a very good example of this and whereas that welcome bonus of £20 may seem disappointing to some, it's made up for with their regular deals. Typically you can find up to ten offers at any time and these may change depending on what sport is in season. Free bets, Accumulator Insurance and second chances are among Hill's list and it's one that's replicated around the country.
Betfred heavily advertise their regular deals above their welcome bonus and these include the hugely popular Double Delight Hat Trick Heaven which promises profit boosts in football's goal scorer markets.
Coral are another bookie who provide a relatively low welcome offer while going on to give better value with the ongoing promotions. Overall, whether that welcome bonus is low at £20 or higher at £50 or more, all UK bookmakers work hard to reward loyalty with William Hill, Betfred and Coral among the best of them.
More Bang for Your Buck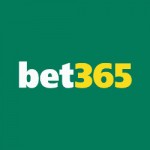 bet365 have been acknowledged by many as the bookmaker giving you the best prices across all football markets and we've certainly found them to be out on top for many of the side options. In Correct Score betting for example, they are nearly always in front and no-one can beat them for prices.
In other markets such as first goal scorer, which is one of the most popular sides, bet365 are frequently on top again but not always. Overall however, they are the most competitive so if you're main focus is football and you want top value every time, this is probably your first option.
Football is obviously Britain's most popular sport so you won't really see a UK bookmaker giving some bad prices in any of the markets. For result betting, bet365 are arguably the best but in this and in any of the side options, Paddy Power, William Hill, Coral and Betfred are all offering very similar prices for much of the time.
Moving away from football, horse racing is the second biggest sport from a betting point of view and happily this gets far wider coverage than it receives from most bookies outside of Great Britain. Once again, odds are very similar no matter who you use but most providers operate a Best Odds Guarantee Scheme which promises to match the SP price if it's longer than the one quoted on your bet slip.
If you're interested in other sports, the good news is that all the major UK bookmakers are featured on the odds comparison sites so it's easy to find who offers the best value.
Choice of Markets
Most money is staked in football and horse racing and the majority of those funds are placed as straight win bets. However, we all like our side markets and many of us like to bet on some niche events so who gives you the better options in this respect?
Once again, there is very little to choose between the providers with most, if not all, extending their coverage to include growing sports such as darts and snooker. If we look at something very niche such as chess for example, then the options narrow considerably and you're now restricted to a smaller list which includes 888sport, Betway and MarathonBet.
But you really do have to be very obscure in your choices to narrow things down to this extent as all UK bookies offer a very healthy list of sports and additional side markets.
Experience
As with any online purchase, it pays to look at individual reviews before you part with your money and betting is no exception. Personally, we haven't experienced any issues in terms of bad service or going back on promises and this can be a tricky area to pin down as people's opinions can differ greatly.
One thing that is important is trust and with the likes of Coral and William Hill having been established for over 50 years each, you know that these are respected brands. Even a fairly recent entrant such as Betway has been around since 2007 and the betting industry in the UK has a very long history.
We all want good value from our bookmaker but this can come in different forms so this review should highlight who are the best UK operators in their specific areas.
Deposits and Withdrawals at UK Bookies
No matter where you are in the World, the ability to fund your betting account via Paypal is a huge bonus and unlike other operators, many UK bookies have this facility. BetWay are one example and you can even use your Paypal deposit to make use of their welcome deal.
888sport and many others offer Paypal and that's seriously good news. Other e-wallet options may be a little more restricted but you can usually find the main companies such as Skrill and Neteller.
*Please be aware of some Welcome Offers are not available if you use Skrill or Neteller to make your first deposit. Always check the T&Cs of the offer you'd like to use.
Alternatively, you should find that without exception, all of these companies concerned will accept bank transfers together with the major debit and credit cards.
As a general rule, funding should be free of any fees and transactions should be instant, with the possible exception of bank transfers which may take up to 3 days.
Betting in Play
UK companies would also argue that they are at the forefront of the industry when it comes to innovation and that's certainly been the case with Live Betting. The ability to place a bet once a game is in progress has added a whole new dimension to the activity and it leads to a more exciting experience for those who feel they can analyse an event and see how it will conclude.
Switch on to any major football match in England and the half time break is littered with bookmakers' ads giving you real time prices on potential events in that game. Bet365 are the biggest promoters of live betting but all the major UK providers such as Hills, Ladbrokes, Coral and more have got involved.
Cashout is another innovation that's proving to be popular and although UK bookies retain that traditional feel, they are certainly at the cutting edge when it comes to new industry developments.
Focus on Fun
If you've followed Paddy Power for any period of time then you'll know that they have a focus on entertaining TV ads and a fun social media side which is very popular. Although they are based in the Irish Republic, Paddy Power have a big presence in the UK which includes a growing number of physical betting shops and many have followed their example.
As a result, it's never boring when you're involved with a UK bookmaker and if you sign up to their Facebook and Twitter accounts there will always be plenty to enjoy. Additional offers can also appear via these social media sites so it's doubly important that you track them.
Standing Strong
The UK government may see a drop in revenue as bookmakers start to pull out of the market but thanks to the likes of William Hill, Ladbrokes, Coral, BetVictor, bet365 and more, the industry will stay strong and continue to thrive.
In fact, new operators such as GiveMeBet and Novibet are starting to appear so things could get even better for UK customers as we progress.
To summarise, most UK bookmakers can offer trust built up over years of experience and that's important when choosing a provider. The welcome bonuses can be a little small in comparison with some of their competitors but loyalty is rewarded with great promotions and great deals for regular players.
So, if you are looking for a new account with a British-focussed bookie, it's all about a long term relationship. Stay loyal and you will be rewarded.
Services of Major UK Bookmaker
We know that the arrival of the Internet led to an explosion in betting but the digital age has brought so much more than a host of websites where you can stake your money with just a few clicks. To keep up with the competition, a bookmaker has to be at the cutting edge of innovation in order to bring the best possible experience to their customers.
We've come a long way since the time when the only possible way to place a bet was to walk to the local betting shop but what are the areas where the bookies are battling to stay ahead of their competitors?
Mobile Betting
Being flexible in your betting strategy is important if you want to make a profit from your play and that means having all available devices at your disposal. As mobile phones became more functional, bookies started to develop mobile versions of their own sites and in time, they have become as easy to use as any static PC portal.
Along with the mobile sites came mobile apps which made placing bets even simpler. Some are undoubtedly better than others and many have voted bet365 as the best mobile betting app around. bet365 are the market leaders when it comes to betting in play so they simply must have a wide range of markets on offer for mobile users.
Look out too for mobile-specific offers as many bookmakers will quote a promo for those using an app for the very first time. Unibet and 10bet are among a wide list who issue this type of offer.
Phone Betting
It may seem like an ancient art but many users still like to pick up the telephone and place a bet directly with their bookmaker. Remember that there are generations who grew up without the internet and believe it or not, there are a number of households who have never taken the plunge to go online.
Paddy Power and William Hill are among a number of bookmakers who still offer a telephone service. Paddy's phone line is free in the UK and Ireland and this style of betting remains very popular for lots of users – not just those of a certain age!
Live Streaming Services
This is a huge benefit if you're an active bettor and a real sports lover as the majority of UK bookmakers offer a live streaming service as part of their package. This can allow you televised access to sporting events that would otherwise fall under the radar of the satellite channels.
In many cases, all you need to do is to keep funds in your account – you don't even necessarily have to bet on the event to be able to watch it in real time.
This is a huge bonus for many players but the terms provided by the bookies can vary greatly so if live streaming is important to you then you need to check these out. For example, quality can vary so look for reviews. Suggestions put the likes of bet365, Betfair, Paddy Power and SkyBet at the top as far as clarity is concerned. Sound can also be an issue at times but once again, these are the providers who are most likely to have nailed it.
Check also if you need to have a bet riding on the event before you can access it and lastly, see who has the biggest range of live shows on a weekly basis.
Social Media
Like all businesses in this digital age, bookmakers have embraced the concept of social media but naturally, some are much better at it than others. The most popular accounts are run by Paddy Power and these are full of humour and entertainment designed to brighten up your day at work.
Social media has a serious side too and it can keep you posted in terms of an important match while informing you of the latest in play odds. If you're serious about your betting strategy then you should be following all the bookies' Facebook and Twitter accounts.
Other Bright Ideas
Coral are a very innovative bookmaker and they are one of a few bookies who give you live commentary on the biggest races and matches via their Coral Radio app. This is easily downloadable and useful if you're on a train or somewhere where you can't pay full attention by watching live streaming.
It's just one of a number of new ideas that continues to put betting at the forefront of new technology. Bookies know that they have to keep evolving with the times and it's just not enough to build a website and hope that people will come.
The question is, just what will they think of next?
UK Gambling Commission
The first online sportsbook service first hit the World Wide Web back in 1996 and while other operators were slow to take up the baton, digital betting moved steadily from this point. The real boom came some ten years later when the big brands started to set up their online presence while other, new operators, jumped on the bandwagon.
Regulatory bodies were losing pace with the revolution and so, in 2007, the UK Gambling Commission was formed. Bettors are likely to have seen details of the commission, either in news reports or, they may be referenced on bookmakers' homepages. But what is their role and why, exactly, are they necessary?
The Leading Regulatory Body in Gambling
Prior to the Gambling Commission, there was the UK Gaming Board who oversaw the entire industry in the UK. Historically, this body was mainly responsible for physical gambling in Great Britain in an era when the high street dominated. With online betting starting to take over, the Gambling Act of 2005 decided that the UK Gambling Commission should step in and tackle the challenges that the digital age was producing.
In the present day, the Gambling Commission is the leading regulatory body and any operator looking to set up a presence in the UK has to abide by their rules. It's a particularly busy time for them at the moment but what has the UKGC been involved with in the past and what are their future challenges?

UKGC Work and Advertising Controls
The UK Gambling Commission lists a very simple mission statement on their website. Their aim is, therefore, to license and regulate the people providing gambling services to players in the United Kingdom.
Anyone who is looking to offer any form of betting services in the UK needs to obtain a license in the first instance. There are a number of options available but they can only do this through the UKGC. Since the Commission first came online in 2007, one of their main roles is to therefore assess the credentials of the operator looking to become established. After rigorous searches, a license is then issued which confirms their eligibility to offer betting facilities in the UK.
One of the key focal points for the UKGC lies with advertising and, as we'll see later in this review, they work very closely with the Advertising Standards Authority. The question of advertisements for betting companies is a contentious one and in 2018, the Labour opposition lobbied for a ban on TV ads during live matches.
This is the type of thing that the UKGC assess and they work closely with the gambling operators before passing any regulations in this respect. It's a busy workload and there are other bodies taking up the Gambling Commission's time.
What is BeGambleAware and How is it Related to UKGC?
BeGambleAware is an independent charity and it has been set up to tackle the issues of problem gambling. If you are accessing a sportsbook in the UK then you may well see this service advertised via their brand logo at the bottom of the relevant homepage.
Based in London, BeGambleAware was proposed by the Gambling Act of 2005 which was the same legislation that led to the formation of the UK Gambling Commission. Technically, they are two separate entities but the UKGC does actively prescribe the services of the charity within its License Conditions and Codes of Practise.
Operators in the UK look to provide access and links to the BeGambleAware website as part of their drive to promote responsible gambling. Together, the gambling industry in Britain provides around £8 million in voluntary donations each year. For those who feel they may have issues with gambling, full details can be found on the BeGambleAware website and there is a confidential free phone number available between 8am and Midnight – 7 days a week.
What is the Independent Betting Adjudication Service (IBAS)?
There are a number of bodies attached to the UKGC, all working to a common goal and one of these is the Independent Betting Adjudication Service. This organisation offers a specific service and that is to arbitrate in disputes between bettors and their bookmakers.
Essentially, the services offered by IBAS can be directly compared to those provided by the Financial Ombudsman for any sector of the finance industry. IBAS are there to mitigate in any disagreement between bookmaker and customer provided all of the usual complaints channels have been explored. In addition, please note that claims can be capped at £10,000 and above that level, courts may need to get involved but for smaller disputes, this is an extremely vital service.
What is the Advertising Standards Authority (ASA)?
Part of the work of the UK Gambling Commission centres around advertising. The question of gambling ads on TV is a contentious one and there are particular concerns over the amount of exposure that betting companies get during live sport.
The UKGC isn't part of the Advertising Standards Authority (ASA) but the two bodies certainly work closely together. Here, the issue isn't so much about quantity and timing: As the name suggests, the ASA is all about standards and to ensure that advertisements are not misleading and that any claims made by those ads can be backed up with real evidence.
A hypothetical example may involve a betting company that uses the words 'risk free' or perhaps they overpromise on winnings and bonuses. Thankfully the instances are rare but the ASA is there as a further safety net to protect UK bettors.
Complaint Management at the UKGC
The UK Gambling Commission helpfully lists its complaints procedure so there is a simple process to follow. It's easy to access from the homepage and lists all the options available when customers have a complaint against a certain operator.
The UKGC states that players must follow all of the complaint channels provided by the operator in question before contacting them and that is an important point to remember. Once that has been taken care of, there is a set process to follow before the Gambling Commission has an option to adjudicate on the complaint. This is a separate service to IBAS although it works in a similar way and in general, the UKGC can cover larger issues than their IBAS counterpart.
UK License and Access to UK Audience
Anyone looking to provide gambling facilities to any customer based in Great Britain will have to obtain a license from the UK Gambling Commission. There are three types of licenses available and in some cases, companies may need to obtain all three before they commence trading.
The options available are an operating license, a personal management license and a personal functional license. Full details as to how each of the licenses work can be found on the UKGC main website but at the very least, an operating license will need to be issued. The wording of an operating license will vary depending on the types of gambling offered but this is the minimum that a new business will need if they are going to offer access to a UK audience.
Before signing up with an account, be certain that full details of that UKGC license are displayed in full. It's just one more way in which the UK Gambling Commission keeps the nation's bettors safe when staking online.