UK Gambling Regulations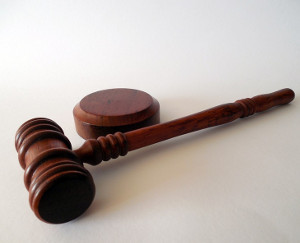 By far the biggest change to the gambling scene in the UK, and indeed the World, has been triggered by the internet and the growth of online UK bookmaker. It's easier to place a bet now than ever before but that also leaves the need for tighter regulations across the board.
Gambling regulations have existed since the practise was first made legal in Great Britain but as times have changed, the rules have intensified to keep in line with the developments of the digital age.
Governing Body
In 2016, the Gambling Commission oversees the vast majority of gambling in this country and its responsibilities take in online bookies, casinos and the National Lottery amongst other things. It was originally set up in 2005 but two years later, in 2007, it took over completely from the former entity – the Gambling Board of Great Britain.
The board states a very clear aim as part of its overall mission.
"To keep crime out of gambling, to ensure that gambling is conducted fairly and openly, and to protect children and vulnerable people"
Responsible gambling is a thorny issue for the industry and one that bookmakers have looked to tackle in various degrees. The Gambling Commissions promises to uphold this, even though it has come under criticism in recent times over the growth in Fixed Odds Betting Terminals inside betting shops.
Everyday Work
The Gambling Commission has the power to remove licenses and it has done exactly that in the past. Any breach of regulations is subject to its laws and that is the ultimate punishment for any operator who transgresses.
Full details of those companies who have had sanctions imposed can be found on the body's website so this is intended to be a transparent operation who you would not want to fall foul of.
Testing Times
Gambling in the UK came back into the news in a big way at the end of 2014 with a set of regulations that saw many providers close their doors to players in Great Britain. It all centred around taxation and who could legally transact business in this country without having to pay a premium.
Prior to this legislation, which was introduced on December 1st 2014, anyone connected with the gambling industry – bookmakers, casinos etc – could register outside of Great Britain and make transactions in the country without having to pay any tax levy for doing so.
Suddenly, all that was to change with a 15% level of taxation introduced for those companies looking to deal with customers inside of the UK and with millions of pounds at stake, it was clear that many of the familiar names in the industry were going to find things difficult at that new rate of tax.
Many millions of pounds were involved so perhaps it wasn't a great surprise to see a number of firms including Sbobet and Pinnacle announce that they would no longer accept players from inside the UK.
As 2015 developed, a lot of new entrants to the industry decided that they would not play by the Gambling Commission's rules and they refused to accept British based customers too. The likes of 5Dimes, Tipico and Betrally have joined the list and it's illegal to play with them if you have a UK address.
Overall it's just a smallish part of the industry and players are still left with a certain amount of choice but each of those bookies offers something to a customer. There are bonuses that can no longer be claimed and potential profits lost all because of this new legislation.
As a UK player, there are some third party intermediaries who will offer to act for you but anyone looking to go down this route would clearly have to exercise caution.
Paperwork
Not only did the Gambling Commission require operators to pay that new level of tax, it insisted that they register for a license to provide a platform for the UK betting community. So, even if a company had traded here for many years, they effectively had to reapply to carry on their business.
Compared with a tax rate of 15%, that was a less onerous stipulation but it could still have been looked upon as unnecessary paperwork and something that wouldn't have won the commission too many friends.
One Year On
Just over a year has passed since the new legislation came into effect and for most UK players it's pretty much business as usual. A 15% rate of tax will dent your profits but then again, you can still make a profit and there is plenty of money to be had from the British market.
New operators such as RealDealBet have emerged since the new rules to take in UK account holders too so in effect, our choice is actually getting wider and naturally we have our old favourites such as William Hill, Ladbrokes, Coral and many more.
December 2014's act was the most noteworthy as far as the Gambling Commission is concerned but it's interesting to keep up with news and developments surrounding the industry. They can occasionally attract controversy but they are working hard to keep us all safe from rogue traders and from those who close down for whatever reason – a thankfully rare occurrence.
It's been an interesting 10 years since their set up so what does the UK Gambling Commission have in store for us next?