History of Cricket
Origins of Cricket
While there are conflicting stories as to when the first official game of cricket was played, it's generally accepted by the history of cricket that the sport can be traced back for many hundreds of years. The act of hitting a ball with a bat or stick is likely to have originated in Norman times and the game has evolved in many forms since then.
Some cricket history reports even suggest that the sport is an adaptation of bowls. As the ball made its way towards the 'jack' it was the job of the second player to bat it away. Much of this is undocumented so we're using some assumptions but it seems fair to accept how this evolution could have happened. From the 17th century onwards, things started to become a little clearer regarding cricket.
The Early Years
There is some conjecture in regards to the earliest known, first game of documented cricket. Some have this down as 1597 while others, including the International Cricket Council (ICC), put the date down as 1611. In the same year, cricket was already listed in early dictionaries and it was described at that point as a 'boys game'.
By the second half of the 17th century, documentation means that we can be more certain of the history of cricket. The village cricket game was thriving at this point and county teams had started to form. By the 18th century, by 1709, official cricket matches between named counties were now being played.
Official records of cricket history tell us that women's cricket started in Surrey, in the 18th century, in 1745 and while that side of the game may have been slower to evolve, it is thriving in the modern day.
As for official cricket competitions, the County Championship in England didn't begin until 1890 and by that time, test cricket had been in place for over 10 years. The first official cricket test match was played between Australia and England in 1877 and these old cricket rivalries were established from this point onwards. From here, cricket began to flourish but a significant development had taken place much sooner.
Laws of Cricket
In cricket, rules are referred to as laws and it's important to make that distinction as the purists will be quick to emphasise this point. The very first known set of cricket laws came into place in the 18th century, in 1744 and they were swiftly followed by an English cricket law amendment in 1774.
There are far too many laws of cricket to go into in this section but it is fascinating to study them in greater depth if you have time. For example, that 18th century, 1774 amendment was the first to bring in LBW and it introduced a third (middle) stump. Maximum bat widths were also brought into play after an unseemly incident where a batsman placed a giant bat down and covered all three stumps.
Even in the modern day, amendments to cricket laws can come through on a regular basis. In recent years, we've seen the advent of the Decision Review System (DRS) and the laws on bouncers in an over continue to be tinkered with. If you are a keen student of cricket history, it's worth taking time to look at cricket laws a little more closely.
Cricket Events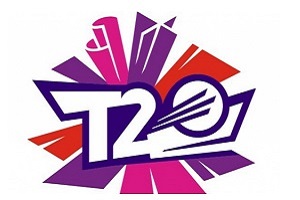 Many of the biggest events in the modern form of the game are recent additions to the cricket calendar. These are mainly global T20 cricket tournaments such as the Indian Premier League or the Big Bash but if we look back through the history of cricket, there are some long established competitions that continue to attract huge interest.
We've touched on the test matches between Australia and England and shortly after that first test match in 1877, the cricket teams began to battle for the Ashes – a small urn that contains the Ashes of a bail used in a game between the two sides.
For many cricket purists, test matches and the first class game are the pinnacle of the sport. Along with England and Australia, the test playing family is growing with Ireland and Afghanistan recently added to a list that includes South Africa, Pakistan, India, New Zealand, Sri Lanka, Bangladesh and Zimbabwe.
One Day cricket started to be introduced in the 1960s and this is the next major event in the history of cricket. Competitions were established around the world and the first ever One Day International was played, rather appropriately, by Australia and England in 1971.
The Limited Overs World Cup followed in 1975 and this has been a regular feature on the cricket calendar ever since. Originally, that World Cup was a 60 over cricket competition but in the present day, it has been restricted to 50 overs a side.
Now we move to 2003 and the advent of the T20 cricket game. For many, this is one of the most significant moves ever as far as the history of cricket is concerned and it certainly introduced a whole new audience to the sport.
With cricket teams getting just twenty overs a side, the action is fast and furious and it's all over within around three hours. In the modern day, cricket now has a T20 World Cup and there are big domestic leagues which attract the best cricket players from all over the world. Look out for the Indian Premier League, the Pakistan Super League, the Big Bash in Australia and England's Vitality Blast among others.
Legendary Matches
We have cricket history dating back for hundreds of years but perhaps the most legendary cricket match took place as recently as 2019. The 50 Over World Cup was held in England and the hosts had made it all the way to the final where they faced a competitive New Zealand side.
In a low scoring game, the teams tied at the end of 50 overs a side and they were also level after a dramatic Super Over. The game had everything and, as England won by the controversial method of boundary count, the final went down in the history of cricket as one of the best games of all time.
Ties are rare events but they have also contributed to two of the best games in test cricket. The first ever tied test match occurred in 1960 and it involved Australia and the West Indies. Played at Brisbane, Australia were set a target of 233 to win on fourth innings but were dismissed for 232 with no fewer than three run outs falling at the death.
The second tied test occurred in 1986 and Australia were involved once again. This time, India were the opponents and in Madras, the home side equalled the tourists' score while chasing down on fourth innings.
A tie is always going to be dramatic but there have been many other thrilling games of cricket across all formats. In terms of series, the Ashes encounter between England and Australia of 2005 is considered by many to be the best ever. England won it by two tests to one and there were many dramatic cricket moments along the way.
Australia's 1999 World Cup semi final win was also considered to be one of the best cricket matches ever. With the game seemingly won, South Africa managed to succumb to a needless run out which handed the match to the Aussies.
In T20 cricket, West Indies' World Cup final win of 2016, when Carlos Brathwaite smashed Ben Stokes for four consecutive sixes, is generally considered to be the best of all time. There have been many more dramatic cricket games throughout cricket history but these are considered to be up there with the best.
Best Cricket Players
There is always some great debate as to who were the best cricketers of all time and a lot of fans try to compare cricket eras. Perhaps the first great cricketing superstar was WG Grace who enjoyed a lengthy cricket career spanning 43 years from 1865 to 1908.
Grace was a great all rounder and, although his stats are relatively modest when compared to the modern game, he is still considered as a groundbreaker and a man who did much to widen cricket's popularity.
One man whose statistics stand up in any era is the great Don Bradman who retired from test cricket with a batting average at a fraction under 100. In nearly 150 years of test cricket, no single cricket player has come close to matching that mark and it's unlikely that the Don's records will ever be broken.
Bringing us more up to date are cricket players such as Garry Sobers, Shane Warne, Muttiah Muralitharan and Michael Holding. Of those that are currently playing it's the batsmen – Virat Kohli, Kane Williamson, Joe Root and Steve Smith – who are considered to be up there with the greats.
Across the history of cricket, there have been many world class players and it's worth taking a moment to look through their averages and to watch the many YouTube cricket videos that exist.
FAQs about Cricket
When was Cricket Invented?
There is some debate about this point but it's believed that the origins of cricket date back to the Norman period. As for the first recognised cricket game, various sources date this at several points between 1597 and 1611.
Who Invented Cricket?
While we can't pin this down to one individual, it's felt that cricket was invented by English schoolboys in an area known as the Weald in south east England.
The sport then developed but it's likely that many areas of the country had started to play their own version of the game. One theory is that cricket developed as an extension to bowls where cricket players had to hit a ball with a bat in order to prevent it from hitting the jack.
Which Country Invented Cricket?
There is little in the way of dispute when it comes to cricket's country of origin. The majority of histories point towards England as the inventor of cricket the game and while other nations may have developed their own versions of cricket independently, this point is widely accepted as fact.
How is Cricket Played?
Cricket the sport is a complicated one and it's difficult to underline its rules in just a few paragraphs. At a very basic level, the aim of cricket is for one team to score more runs than its opponents and if it does that, it will win the game.
That's the very basic premise but there are some twists to those rules. In order to win a test match, a cricket team is likely to need to take 20 wickets in the game and if neither side manages to do this, there is the prospect of a drawn game. Cricket teams are comprised of 11 cricket players on each side and one team will bat while the other bowls. Batsmen can be dismissed in a number of ways including bowled, caught and run out and in test cricket, an innings ends when ten wickets fall.
In limited overs cricket – both 50 over and T20, it really is just a case of scoring more runs than the opposition. That's a very basic introduction to the laws of cricket and it's a far more complicated game than we've suggested. Take a look at the laws of cricket and watch a game or two and it will all fall into place.
How Long is a Cricket Game?
The length of a cricket match depends on which form of the game we are talking about. At the top end of the scale, test cricket is scheduled for five days while the domestic first class game – County Championship, Sheffield Shield etc – is set for four days.
Cricket also has two limited overs formats – 50 Over and T20 – where the action will all be condensed into just one day.