Biggest Betting Companies in the UK Market
The UK betting market is a truly diverse mix of companies: Some have been established for decades while others have joined up on the back of the Internet revolution to build a familiar online presence. There are new operators signing up all the time but who should be considered as the biggest bookmakers in this sector of the industry?
Who are the Biggest Betting Companies in the UK?
Currently the biggest UK betting company is Ladbrokes Coral which is owned by GVC Holdings. Estimated yearly revenue: 2.500.000.000 GBP. The runner up is William Hill with it's 1.700.000.000 GBP yearly revenue. Once William Hill was the biggest UK betting company but Coral's acquisition by Ladbrokes in 2016 pushed them to the 2nd place. Currently PaddyPower-BetFair UK takes the 3rd place.
Longevity
William Hill are one of the oldest names in betting and this trusted brand first appeared as an on course bookie back in 1934. Founded by William Hill himself, gambling was technically illegal at that time but the company got around those regulations and grew to become one of the most trusted betting brands.
Another reason why Hills can be classed among the biggest names is their presence on the UK high street. Most British towns have at least one William Hill betting shop and that's one reason why so many customers have followed them and continued their relationship online.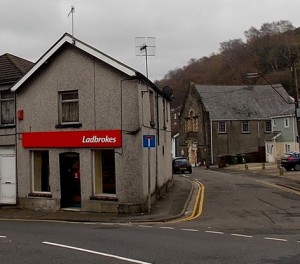 The same scenario benefits Ladbrokes who are also heavily featured in terms of physical shops. In the last twenty years, the vast majority of independent UK bookmakers have disappeared with the big players buying them out and that has helped the likes of Ladbrokes and Hills to build their bricks and mortar outlets.
Ladbrokes themselves are perhaps the oldest name in the industry and their roots go way back to 1886 when they were commissioning agents in the sport of horse racing. Coral are another company with a long history and a presence on the British high street so if longevity is your main concern, any of these names could be a perfect fit for your business.
Trust is naturally very important but it's vital that all UK bookmakers provide a fair service to their account holders and that's what they aim to do. But who are the recent arrivals that are challenging the establishment?
Biggest Betting Companies
Betting on the Go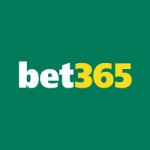 The concept of live betting is a fascinating one and it's one of many factors that have revolutionised the gaming industry in Great Britain and beyond. At the heart of the new development is bet365 and in the present day, they are widely considered to be the market leaders.
Betting on the go can be great fun if you're the type of person who likes a bet while watching a match. It can really challenge your ability as an analyst too so if you think you can predict how a game will develop, this could be the market for you.
It's a frenetic side of the industry too as odds can change very quickly so you need the equipment that can take the pace. Mobile devices with fast internet connections are vital if you are to make a success of live betting.
bet365 devote almost their entire advertising campaign to betting on the go and you will always see their TV ads at half time during the major football games in the UK. They have the biggest choice of live markets too but there are certainly alternatives.
Stan James are another UK bookmaker with a big live schedule as are Paddy Power and all of these companies back up their live operations with fast moving social media accounts that keep you up to date with the latest odds.
If live betting is important to you then these three names are thought of as the biggest in the UK market. bet365 are also very useful if you like to follow Asian Handicap betting and frequently they may be the only bookie quoting this type of market for a certain football match.
Offers
As customers we all want offers – the ones that come in when we sign up and those that reward us for regular play. As a general rule, UK bookmakers tend to reward loyalty above an early sign up but there are exceptions.
If you're judging bookies on the welcome bonus then bet365 are the biggest in the UK industry with their £100 opening deal. Ladbrokes are arguably next at £50 while the likes of Paddy Power and Betfred have an identical £30 free bet deal.
For ongoing promotions, it's hard to choose between them but arguably this is an area where William Hill and Coral score the most points.
Presence
You can generally gauge the size of a bookmaker by their advertising budget and by how many times they appear on your TV. We've seen how frequently bet365 crop up during football matches and they are certainly among the biggest around when it comes to Live Betting.
Betfred are also one of those companies who go big on their advertising campaign and you'll also find Coral, William Hill and Ladbrokes offering some innovative TV ads right through the sporting calendar.
This is a good measure if you just want size and as yet, we've yet to see the newer bookies such as Smart Live Gaming appear on our TV screens. However, growing companies such as Betway are getting involved and the more you see a bookmaker on television, the bigger they will be.
But the biggest advertiser for many is Paddy Power who spend money on very entertaining and very elaborate campaigns. Another area where Paddy score is with Social Media and once again, this is another place where you can judge the size of any UK bookmaker.
Paddy Power have over half a million followers and that's simply huge. Some will be there just for some entertainment but many will be customers and that underlines their size and stature.
We all look for different things from our bookmakers and there are several categories that might make one operator a bigger name than another but the good news is that we have plenty of choice.
If it's longevity that you want then some outlets have histories that stretch back for decades but others have worked hard to catch them up in a short space of time so decide what you want from a UK bookmaker and then make your choice.