Guide to Greyhound Betting Sites
Some mainland European online bookmakers seem to want to avoid anything that has four legs. Horse racing is the oldest sport in the world as far as betting is concerned but if you want a good choice of markets then you have to pick a betting site in the UK.
The same principle also applies to the Greyhounds which is another sport that provides entertainment and drama. Putting your faith in an animal – and in this case one that doesn't even have a jockey to guide it – may seem like a big risk but greyhound racing remains hugely popular among the betting fraternity.
Ancient Roots of Greyhound Betting
Away from the horse racing courses this is where bookmaking has its roots. Many of the big names – Coral, Ladbrokes and William Hill included – will have set up an operation at the dog track as betting started to evolve.
That popularity continued in the betting shops and although greyhound racing receives very little in the way of TV coverage, millions are wagered every year. Top greyhound betting sites offer some form of market but which should you consider if you want to bet on this sport?
Busy Sport
You may not know it but in fact, there are a number of greyhound meetings held across the UK, every day of the week so you'll never be short of events. But what about pricing – is there one greyhound betting site offering the best value on Greyhound Racing across the UK?
Taking a sample of bookies at one meeting shows that many will list the SP price (starting price). Betfred and William Hill are among those that do this and while this may be a logical approach, could you find some better value elsewhere?
Of the UK greyhound bookmakers quoting a specific price ahead of a race, the best value was split between bet365, Ladbrokes, Coral and Paddy Power betting sites. That experience may differ on other days but if you don't want to rely on the SP price, those operators could be the ones to follow.
Best Greyhound Betting Sites in the UK
Short Reviews of the Top 10 Greyhound Betting Sites
Bet365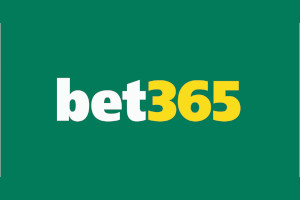 Widely known as the best outlet for live betting, bet365 are one of the first companies to consider for greyhound betting. They focus on the core countries, including the UK, but they also have one of the widest coverages of meetings from around the world.
Where live greyhound markets exist, bet365 will be at the forefront but their odds and range of bets is impressive in the ante post options too.
Unibet
Unibet also have an active live market. They cover a wide range of greyhound races from all over the world but it's their live streaming service that really makes them stand out.
Unibet TV offers extensive coverage of most sports and greyhounds are included. All you need to do to tune in is to have funds in your account, or to have placed a cash bet in the previous 24 hours.
William Hill
The best greyhound betting sites tend to follow a pattern. They are established brands with a strong focus on the UK's favourite sports. William Hill fit that profile perfectly: They have been around for decades and are one of the most trusted brands around.
Hills also like to offer promotions tailored to specific sports so you may well find some offers that are specific to the dogs. On a regular raceday, they will also provide competitive odds across all meetings.
Ladbrokes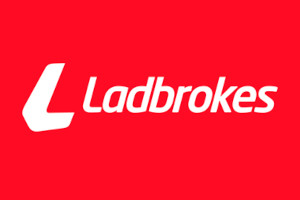 Ladbrokes have been around for even longer than William Hill and they also match the profile for top greyhound betting sportsbooks. This is where betting began for most of us and that coverage extends beyond the UK and into the rest of the world.
Players can find an easy to follow welcome bonus when they sign up and this is another operator who may offer deals based on their greyhound markets.
Coral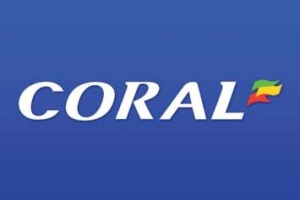 While they remain two very different entities, Coral and Ladbrokes run on similar platforms in the present day. This means that you can generally find the same odds on the same portals.
There is also a best odds guarantee scheme on greyhound racing so those odds will even themselves out over time. Coral are another bookmaker to list offers and promotions for greyhounds and there's always a way to get some extra value. With live streaming added, Coral provide the full package for bettors.
Paddy Power
As a proud Irish bookmaker, Paddy Power offer one of the best ranges of greyhound racing markets from the Republic of Ireland. If the race you are interested in is taking place on the Emerald Isle, check Paddy first as they may have the best odds and widest coverage.
Paddy Power also extends their greyhound racing platform to take in events in the UK and across the world. They are another company who offer widespread options for live streaming and their competitive odds may well be lifted by frequent price boosts.
Betfred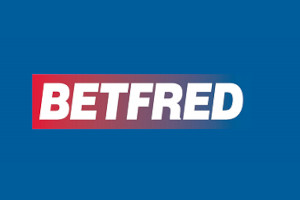 BetFred have been around since the 1960s and they are a brand who like to mix innovation with tradition. The traditional element can be found in their greyhound racing markets which combine choice of races with competitive odds to a great degree.
BetFred will also post price boosts plus promotions and a best odds guarantee system on the dogs. Live streaming is also available here with wide coverage throughout the year.
Grosvenor
Grosvenor will be better known for their online and offline casinos but they are a force in sports betting too. A generous welcome deal starts things off and, while these are always subject to change, it can often involve a 100% odds boost on your first bet.
Once onboard as a regular customer, the coverage of greyhound racing is extensive and there will be daily markets. It's also one of the better bookies for live markets in all sports so the element of choice is catered for to the perfect levels.
SportNation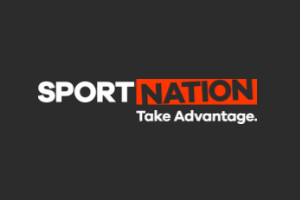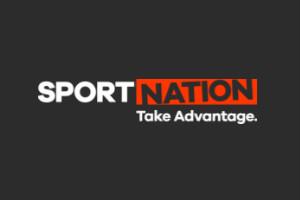 The name SportNation may be less familiar than others on this list, but they shouldn't be overlooked. This is a trusted operator who have been establishing themselves in the UK market over recent years.
SportNation are becoming known for competitive odds in all sports and their prices on greyhound racing are often ahead of the entire industry.
Choice is here too and, because this company focuses on Europe as a whole, you may be able to find far more greyhound markets, including those in the UK. For those key elements of choice and value, SportNation provide another impressive package.
BetVictor
Greyhound racing followers in the UK will be very familiar with the BetVictor brand. This is another bookmaker who follows the template with many years of experience and a focus on the UK markets.
BetVictor tick all of the usual boxes but they are especially strong on odds. They are some of the most competitive in the industry on all sports, including greyhounds. Expect to see some offers and promotions along the way together with a great choice of markets.
Greyhound Betting Packed Calendar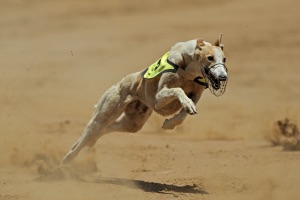 One of the reasons that greyhound racing is so popular lies in its prolific nature. With the exception of Christmas Day, it should be possible to find meetings taking place in some part of the world on every single day of the calendar year.
On regular days through the season, multiple meetings will be taking place in the UK and Ireland and for those who want to explore world racing, Australia is one of a number of additional countries where a bet on the dogs is extremely popular.
The sport doesn't quite have the same number of stellar events as its horse racing counterpart but there are some big races on the calendar that the top dogs are all aiming for.
The Big One Greyhound Event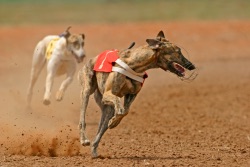 Much of the focus for bettors is on the greyhound scene in the UK and Ireland but for the biggest prize in the sport, we have to cross to the other side of the world. The Melbourne Cup is not to be confused with the horse race of the same name but in canine terms, it carries similar weight.
It's been held since 1956 and takes place over 515 metres of the Sandown Park track in Melbourne, Victoria. In the present day, prize money has hit a staggering $350,000 AUD and this is also one of the biggest dates for the greyhound betting community.
In total, there are 65 dog tracks across Australia with many big greyhound events taking place and other big races to look out for here include the Sandown Cup and the Association Cup.
Greyhound Calendar of Other Major Races
The Oaks Run at Belle Vue Stadium
St Leger held at Wimbledon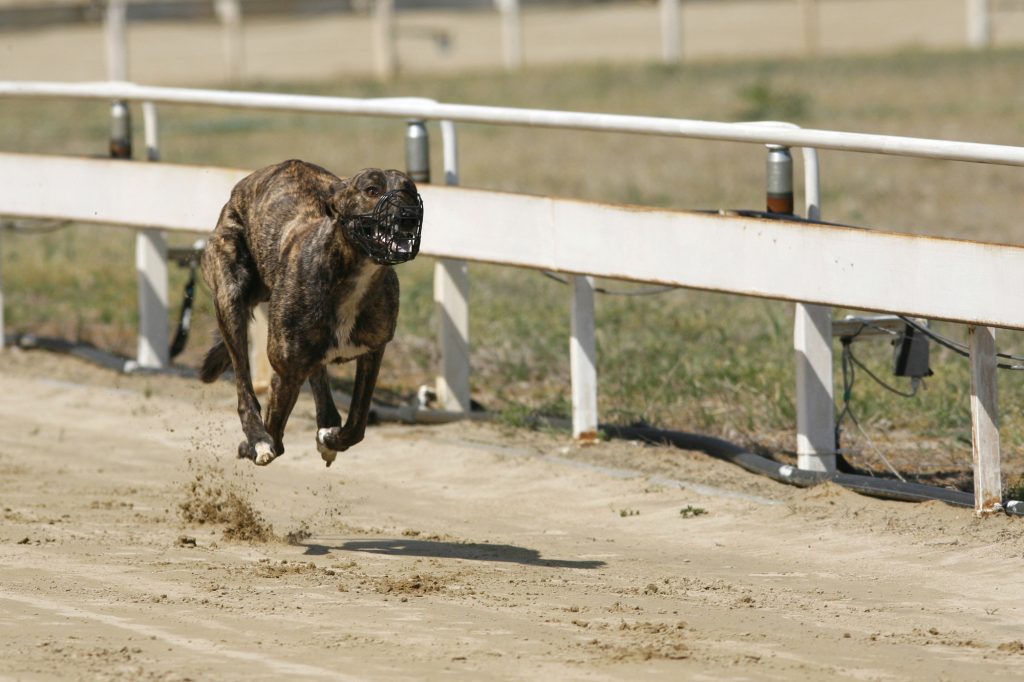 Greyhound Events Closer to Home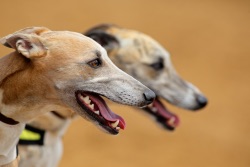 Most punters feel that the true home of greyhound racing is in the UK and Ireland and while the events here can't quite match the huge prize money of the Melbourne Cup, there are many prestigious renewals on the calendar to look forward to.
Of the races that take place here, the English Greyhound Derby held in White City stadium is the one they all look forward to and this will be the busiest time for British Bookmakers. The race was first held in 1927 and following a number of changes in venue, it is currently raced over 500 metres of the Towcester track.
Every country in the UK has its own derby and they are all high quality events with top dogs getting involved. Outside of the English version, the Irish Greyhound Derby is considered the biggest and this goes off at Shelbourne Park in south Dublin each year.
All of these events offer peak opportunities for greyhound bettors to get involved while there are other top class events in other parts of the world. In the UK we can also add in the St Leger, the Regency and the East Anglian Derby as other high quality races where betting on the dogs intensifies.
List of other UK and Irish Races
Essex Vase Greyhound Racing Competition
Northern Irish Derby
Scottish Greyhound Derby – Held in Late April
Choice of Greyhound Betting Popular Markets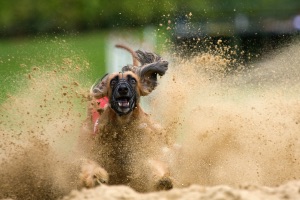 Every greyhound race has just 6 dogs competing in it so the options are fairly limited but that can also lead to more predictable races and perhaps that's why the sport is so popular amongst the betting fraternity. As far as markets are concerned, all of the main UK outlets will be quoting a straight win price so there is no need to change from your regular provider if you want to get involved here.
As you may expect, there is little choice when it comes to side betting: Betting sites will quote odds for a forecast bet where you have to predict the first and second placed dogs in the correct order or you can take a reverse forecast where the order doesn't matter. Once again, it's the simplicity involved that sees so much money being staked on greyhound racing throughout the calendar.
Greyhound Racing is quite a simple sport and part of its appeal lies in the fact that the choice of popular greyhound betting markets is very straightforward. There are options available for the straight result and a small set of side bets so there are choices and we'll now run through the most common greyhound bets.
Fastest Dog Wins
It all begins with the most straightforward option of all: the result betting simply involves picking out which dog you think will finish first past the post. Traditional greyhound racing features six dogs running around an oval track at various lengths of the course.
The vast majority of greyhound races are over the flat and although there is the occasional option to bet on a hurdle greyhound race, these are becoming increasingly rare. This is where it all starts – fastest dog wins the race and it's your job to find that winning hound.
Hedging that Bet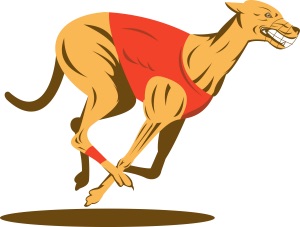 An each way bet isn't available in the same way as this option is set out in horse racing but there is the chance to play it a little safer if you aren't sure about your dog winning. A place market is made available by some bookies and will pay out if your dog finishes in either first or second place.
A slightly more popular version of this is the forecast bet and this requires the selection of two dogs. A reverse forecast will land if both dogs finish inside the top two and it the order in which they come in doesn't matter.
In contrast, a straight forecast still involves picking two dogs but in this case, you have to nominate them in the correct order – first and second placed dog.
We can continue to expand this practise by picking three dogs where once again, there are two separate options to bet on. A trio requires betting on those runners to finish first, second and third in the correct order, while with an all ways trio they can come home in any order, just as long as all selections finish inside the top three.
Forecast Multiples
From this point onwards, things can get a little more complicated with forecast multiples. We'd advise starting with the simpler bets but as you continue through your greyhound betting journey, you can become confident enough to consider any of the following:
Select any three greyhounds from the field with two of those dogs coming home first and second in any order. This is called an All Ways Forecast and you then nominate the three traps that you want.
Extend that bet to four greyhounds with two of them to finish first and second in any order. Once again, this is an All Ways Forecast with four traps to be nominated.
Additional Trip multiples are available and the most common of these work as follows:
Select four of the six greyhounds and three of those must finish in the top three in any order. The bet here is referred to as an All Ways Trio and then you nominate your four trap numbers.
An All Ways Trio involves picking one dog to win and another to finish in second place with any of the remaining four to finish third. Nominate your first two traps in order and then nominate the field.
No Margin for Error
That guide completes the list of popular bets but there is one final option. It's a little niche and not all bookmakers offer it but in places it is possible to stake on Winning Margin. Betting sites will list a certain set of parameters starting with short head and moving upwards and it's the job of the bettor to correctly stake inside of one of those parameters.
Greyhound Betting Strategy – How to Win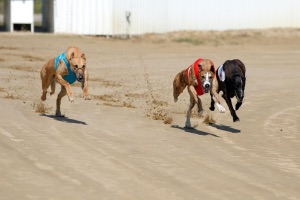 Now we know all about the markets it's time to see how we can succeed in greyhound betting. It all starts with some basic advice on studying form and previous races. In particular, pay attention to the course they the dog is running on as past success on a certain track can be a good indicator to success in the future.
Look too for previous races that have involved the same dogs. This is a sort of head to head analysis that can point to one runner having a good record of success over another dog and will be a useful trend for upcoming races.
Wet, Wet, Wet
As with the horses, greyhound racing can be affected by weather conditions and heavy rain in particular which can quickly churn up a track. In this instance it can help to keep your money in your pocket early on as wet conditions can start to favour the wide runners.
Look for any patterns in the early races at the meeting in question and poor conditions could help to turn the odds in your favour.
Pace is Everything
Winning a greyhound race is partly about speed but it also requires canine intelligence in regards to staying out of trouble, particularly in the early stages of a race when there is a lot of 'bunching' going on. This is something that a dog can pick up very quickly so while many punters avoid runners in their first two or three races, that improvement can kick in from that point.
Young, upcoming dogs with a few runs under their belt can often be better bets than old stagers who start to go through the motions. The draw can also be important but it can also be overplayed to an extent. A dog in trap one can have the advantage but it will need that speed out of the traps in order to stay out of early trouble.
Take it One Step at a Time
At a more advanced level of your greyhound betting journey you can start to study value in odds – dogs where their prices seem longer than their probability of winning a race. Other, professional punters like to feel they can read a trainer's pattern and identify when they are holding back and when they are set to enter a sure fire winner.
Those techniques are heading towards expert level and can certainly help if you are dedicated and betting on the dogs each and every day. At the early stage, it's all about that basic advice and understanding the markets. Master that and it is possible to make regular profits in greyhound racing.
Greyhound Live Betting – Available Markets
There is live betting on greyhound racing but you have to be extremely quick to get involved, The shorter distance races can be over in less than a minute and that doesn't leave much time to place a bet.
Not all bookmakers offer in-play betting on the greyhounds but the ones on this list should provide some options. Usually, these will be restricted to the race winner but there can be others. Odds will change very quickly so expect some fluctuations and make sure you have a fast connection and a capable, updated mobile device to cope with those fast changes.
Live Streaming Possibilities
Most sportsbooks, including those listed above, will offer access to live streamed sports. You would have to be a customer in the first instance but, otherwise, the viewing requirements are very fair.
The majority of bookmakers who offer this service will usually ask that you have active funds in your account. On occasions, some outlets may request that you place a bet on the event that you want to watch.
Whatever the rules may be, the access requirements are generally very fair and live streaming is a great way to watch your bets unfold in real time.
Extra Value?
Don't expect to see any regular betting sites promotions that focus on greyhound racing. You may, however, see plenty of outlets offering a best odds guarantee scheme where they will match the SP price if it is longer than the odds you claimed when staking your bet.
Among those that offer this service are betting sites Ladbrokes, Paddy Power, Boylesports and bet365 but if a bookie has a best odds guarantee on the horses, chances are this will also apply to the dogs. Beyond that, you may find that betting sites might provide a deal such as enhanced odds on a major race – the Greyhound Derby is one example – so keep following their social media feeds to make sure that you don't miss out.
Alternatively you could use any of the generic welcome offers and ongoing generous promotions such as greyhound accas boosts. As long as you meet all the wagering requirements such as minimum odds then you should be OK to use these in connection with a greyhound race.
UK bookmaking began at the track and greyhound racing's betting history is a long one. So, you'll see the bookies staying loyal to the sport and providing best odds for all races. It remains popular with the betting community for many reasons but it's the simplicity that appeals to most punters.
With such a small field of six dogs, form is very important and if you like to study stats then this could be the sport for you. If you do decide to get involved with greyhound racing then there's a wide choice of UK bookmakers who you can get on board with.