Greatest F1 Betting Sites & Betting Guide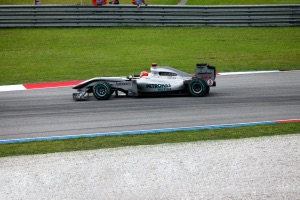 The sport of Formula One has been one of those to have benefited tremendously from the rise in live TV. In some countries across the world, it even has its dedicated channel so that true fans can watch qualifying and all the build up to the race itself.
As a sport grows in popularity, new uk bookmakers take notice too and many have got behind F1 in a big way. There is a huge range of side betting markets to accompany the outright result and season long bets too. But who are the best F1 betting sites for anyone looking to get involved?
Best Sports Betting Sites for F1 Betting
Top 5 Formula 1 Betting Sites
MobileBet

First 5 deposits with £10.00
Visit MobileBet
T&Cs Apply
MobileBet are another online bookmaker that take motorsports seriously and they've listed lots of events from all over the world. As far as F1 is concerned, they have a strong set of F1 betting markets too but it's not as extensive as the ones we've found at MarathonBet.
However, the key selling point here is the value that you find across the betting markets. While practise and qualifying may not be an option at the early stages of the season, the prices for the most common bets – race winning driver, podium finish, fastest lap etc – are among the best out there.
As a general customer at Mobilebet, you can also get double the amount of your first 5 deposits with £10.00 at stake every time so this is another good outlet to consider.
Grosvenor

Welcome Bonus of £20.00
Visit Grosvenor
T&Cs Apply
Grosvenor are better known for their successful casino but they have a new online sportsbook that is attracting plenty of attention. For F1 betting, the markets are fairly stripped down once again but you can find some very interesting specials on some of the drivers involved.
Betting will also start with practise sessions and then move into qualifying and on to the main race itself so you have plenty of options across the full three days of the event. Prices are keen too so there is no need to move elsewhere if you are already a Grosvenor customer.
And, if you are new to the online sportsbook, you can obtain a welcome bonus of £20.00 with no deposit required and this gives you a great opportunity to check things out here.
Mr Green

Visit Mr Green
T&Cs Apply
Mr Green are another casino provider who have crossed over into the world of sports betting and are enjoying some good results. Promotions for regular players are plentiful and to an extent you don't know what to expect next from these offers so it's certainly an interesting experience.
For Motorsport betting, there is a good selection across all formats including NASCAR and V8 Supercars but for Formula 1 specifically, there are lots of positives. Practice betting may not always come up but qualification is certainly here and you can bet on both constructors and drivers in this section of the race.
You can also get special bets on some of the more familiar individual drivers too so it's a good spread of overall F1 betting markets and prices are strong in each.
EnergyBet

Bet £10 Get £10
Visit EnergyBet
T&Cs Apply
EnergyBet have one of the better welcome packages of any of the new crop of online bookmakers and with a Bet £10 Get £10 bonus, it's a great starter deal no matter what sport you like to bet on.
You won't necessarily find a big list of overall motorsports but they certainly tick all the boxes when it comes to F1. You can get up to 20 different betting markets for any of the Grand Prix and there is season long betting too with excellent prices across all of those options.
Ladbrokes

£50 Free Bet
T&Cs Apply
As one of the most familiar betting site brands in the industry, most of us will already have an account with Ladbrokes but if you don't, there is a £50.00 free bet match for new customers plus one of the biggest sets of ongoing promos around.
As far as Formula 1 is concerned, there is a good range of betting markets – not as extensive perhaps as the likes of MarathonBet but one of the good things about Ladbrokes is that you can compare them against all the major brands on the odds comparison sites and their prices always stack up really well.
Betting on Formula One
Formula 1 is another sport currently enjoying the benefits of increased exposure via live TV. 2016 will herald the 67th season of the elite form of motorsport and with 21 Grand Prix on the calendar, there is more to look forward to than ever before.
Betting on F1 is also a seriously popular pastime for many and there are far more options than you might expect.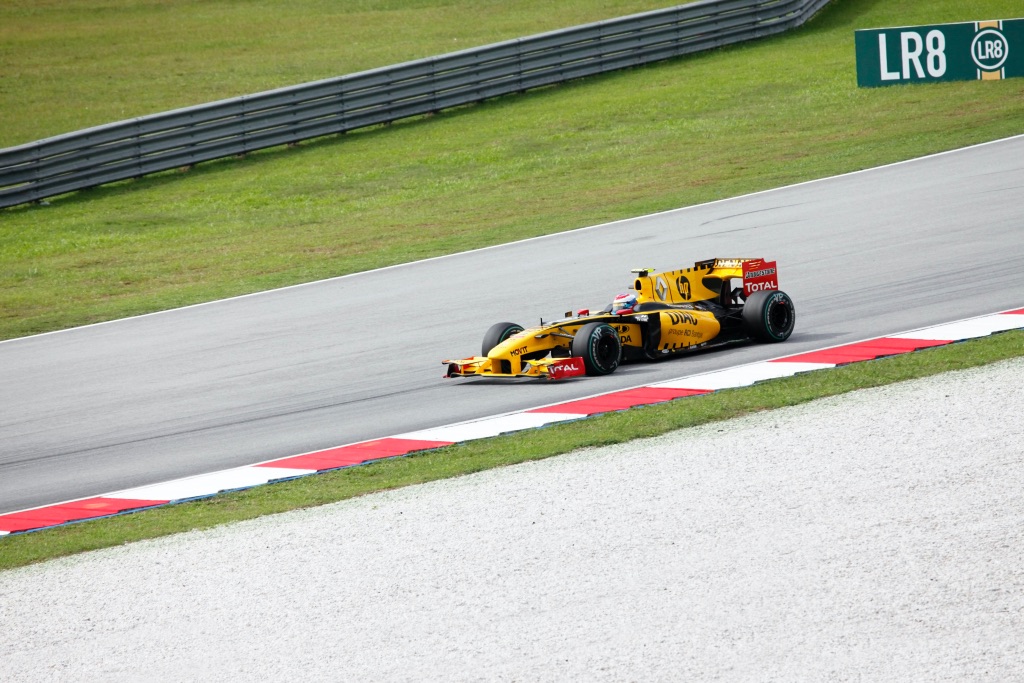 Pre-Season
Before the season starts – usually around the middle of March with the Australian Grand Prix – there are two distinct trophies up for grabs. These are the Drivers' Championship and the Constructors Championship and naturally you can find busy betting markets open for both.
The Drivers' Championship is fairly open – at least in comparison to the Constructors' version where certain cars tend to dominate. After the first Grand Prix of the 2016 campaign, the highest possible price on a Mercedes win stood at a miserly 1.08 so there is very little value to be had here at times.
Expanding the betting markets and finding value
As a way of making that Constructors market a little more interesting, there was the opportunity to bet on how many points Mercedes would get with the line set at 759.5.
Back with the drivers and naturally, those Mercedes men – Lewis Hamilton and Nico Rosberg – were the natural favourites with reigning champion Hamilton starting the season at around 1.57 so if you're looking for a little more value from your F1 bets, it's a good idea to look at the individual Grand Prix.
Ahead of any individual race, there will obviously be a betting market open for the winner but you can also bet on a podium finish where a driver will come in within the top three positions. This gives you some more, longer priced options as, while the top men will dominate, there can often be a surprise in third place after withdrawals have opened the field.
You could also go head to head within a particular team so, a sports betting site such as 888sport will give you the chance to bet on the two Mercedes drivers – Hamilton and Rosberg – and decide who will finish higher.
The same principle will apply for all the teams in the race, so you can put the Red Bull drivers, the Ferrari drivers and many more up against each other before the flag comes down. Not all betting sites offer this but many will declare so check carefully if F1 side betting is likely to be important to you.
Alternatives to ante post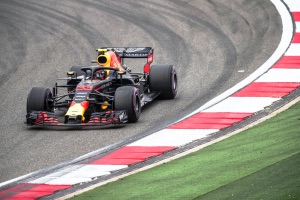 Formula 1 does give you an option when it comes to in play betting. The F1 race lasts some considerable time and that gives an opportunity to judge how it develops and to stake accordingly. Admittedly, once a driver gets out in front ahead of the rest of the field there are relatively few surprises but a lengthy pit stop or car trouble can ultimately affect the outcome.
Spread betting on F1 is also popular betting option with the traders as there are a lot of points involved at the end of the season. How many will each of the drivers and constructors teams earn? You can see how easily the spread dovetails with F1 popular sport.
Any offers on F1 bookmakers
Promos can be found but although this is a very big sport for the F1 bookies, deals can be pretty rare at times. Typically, you might see free bet refund bonuses being quoted if a particular driver fails to finish the race or if they go out on the first lap.
Alternatively, most of the welcome offers can be used on F1 racing providing you meet all the regular terms and conditions.
While the outcome of races, and the Formula 1 season as a whole has become a little more predictable in recent years, there is plenty to enjoy from a betting perspective and with 21 Grand Prix each year, it's a great time to get involved.
Final Thoughts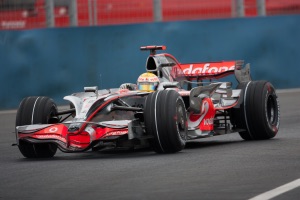 F1 lovers can find good prices in the outrights plus side bets such as Podium Finish, First Retirement and Fastest Lap so once again, this represents a decent range of betting options and makes 10Bet a worthy addition to your portfolio of F1 betting sites.
For those that don't bet regularly on Formula 1, it can be a little surprising when they find out just how many betting options there are. It isn't just about who raises the chequered flag and the list of side bets is comparable to many sports across the books.
It's a thrilling sport too and one that is made more accessible by the greater TV coverage across the networks. That increase leads to a rise in interest from the best UK betting sites and with several outlets getting right behind the sport with offers, promotions and excellent pricing, there's never been a better time to bet on F1.