Best Horse Racing Betting Sites in the UK – Complete List of 2023
Horse racing is where it all began as far as sports betting and the UK bookmaking industry is concerned and it's good to see the sport getting continued support from horse racing bookies in this country. The practise of horse racing betting stretches back over hundreds of years while many UK online betting sites were formed way back in the first half of the 20th century.
While some mainland European companies don't even quote markets for the sport, it's vital that the UK backs it to the full. If you see the vast crowds that descend on the Cheltenham Festival in March, Royal Ascot in June and many others then you'll know just how much money is staked on horse racing every year.
But if you're not at the course and you're betting online, who are the best UK horse racing betting sites is concerned?
The best horse racing betting sites in the UK are bet365, Ladbrokes, Betfred and 32red. These online bookmakers are covering not only the major racing events but most of the minor ones worldwide. Besides the wide range of horse racing betting options and markets they are also offering top quality service when it comes to payments or customer support.
List of UK Best Horse Racing Betting Sites – Updated October, 2023
Types of Horse Racing Betting
Horse racing isn't the kind of sport that lends itself to a lot of side betting. Its simplicity is one of the reasons why betting on horses is so popular but there is a choice beyond the obvious:
Win, Place and Each-Way Betting
All of the above are forms of sports betting on the race result: The win is the most common bet and where most of us started out with horse racing betting. Here, the sole task is to look at the field and decide on which horse will finish first past the post and be confirmed as the winner.
Staking is also very simple here so let's say you want to bet £10.00 on the outcome and that will be the total of your outlay.
Each Way horse racing match betting is a popular alternative to the above when the punter isn't sure about the horse's chances to win. Alternatively, perhaps they've spotted a longer-priced horse down the field and are looking for a little extra value.
An each way punt will pay out if the horse either wins the race or is placed high up the field. The best example may come in a field of ten horses and the e/w bet will pay out if the horse finishes in the top three. The payout will depend on the amount of horses involved in the field so check this point when placing your bet stake.
Alternatively, bookies may take advantage of this type of bet to bring in promotions for the really big races. For example, at the Cheltenham Gold Cup, they may pay down to six or even seven places.
Staking works differently here as your outlay is doubled. A £10.00 each way bet stakes on a win and also on a place so with this example, the total stake is £20.00.
A place is another way of making a single bet on a race finish. Here, we are betting on the horse to finish in the top two, three or four (depending on the amount of runners in the race). There is no each way element here so this is one bet and therefore, using the same example as before, your entire outlay is just £10.00.
Returns from a place bet will be lower than the win equivalent but this is a good way to keep things simple if you want to avoid the each way option.
Multiple Bets
A multiple, as the name suggests, will combine two or more horses from separate races and the bet will pay out if they succeed in their runs. Wins, Each Way and Place bets can all be applied here and while the exposure is greater, the profits are higher when they land.
The simplest example involves two horses in two selected races and we therefore combine those into a win double. We want to stake £10.00 so that outlay is doubled to £20.00 because there are two outcomes involved here. Remember, that both horses have to win and if that's not the case, the bet will be lost.
Disqualification and Non Runner No Bet
There's nothing more frustrating than betting on a horse and not seeing it complete the race. If it falls at a fence or is pulled up then your bet is simply lost but what if that horse is disqualified or, worse still, what happens if it is declared a non runner?
This point needs to be checked very carefully: In the case of non runners, some bookies will issue a non-runner no bet promotion which will return your stake in full. However, these may only drop in for the big Group One races on the calendar so do check terms and conditions if in any doubt.
In regards to disqualification, if your chosen horse is disqualified for any reason at all – e.g. taking the wrong course, then it will be classed as a loser and your bet will be forfeited.
Rule 4 Deductions
A rule 4 deduction can be made to any win, each way or place bet after a race is completed. These will only apply if a certain number of horses are withdrawn from a race and it is deemed that those withdrawals would have affected the result.
For example, maybe you have placed a bet on the third favourite in the ante post betting. Once that bet has been placed, the top two rated horses then pull out. Your horse will then have an easier passage to the winning post and therefore, this is one instance where rule 4 deductions will apply.
Ante Post Betting
In terms of horse racing, an ante post bet is placed in a market at least a day before the off. Bookies will declare prices in advance and it is then up to the punter to decide whether to take an early bet or to wait until the market settles down and any non runners are confirmed. The benefit of an ante post stake is that the prices can often be longer.
For big races such as the Derby or the Group Ones at Cheltenham, ante post options can be issued some weeks in advance while for minor meetings, it's more likely to be 24 – 48 hours.
Early and Board Prices
Early and board prices are both made available on the day of a race but there is a very clear distinction between the two. An early price will be set by your bookmaker in the morning – either online or in a physical shop – and then these are followed by the board prices which go up at the meeting when the course is opened.
There is a potential benefit in the sense that early prices may be longer so it's up to the individual to decide whether or not to take advantage.
Best Value Horse Racing Odds
Value in this instance relates to the competitive nature of the markets prior to a race going off. For example, horse racing betting site A may have the favourite listed at 4/1 while horse racing betting site B has it at 5/1. In that case, clearly bookmaker B is offering the better value.
To check this on a regular basis it is possible to use the main odds comparison sites but over time, punters will become aware of who is giving the best value horse racing odds on a consistent basis. And, there is always the safety net of the Best Odds Guarantee Scheme to kick in when required.
Best Odds Guaranteed
The vast majority of bookies who cover British and Irish horse racing issue a permanent promotion known as best odds guaranteed. It's a simple offer to follow and it just means that you will not lose out on value if you take a bet on the ante post markets.
The bookie in question will consider the price when you placed the bet and then compare it to the SP odds. If you have a winner, you will be paid out on whichever is the higher figure. All of this is done automatically when you bet online and it should be available on all British and Irish horse racing.
Race Card
The term 'race card' refers to the list of races at one specific meeting. Anyone attending a day's racing at any course around the UK and Ireland will find that there will be six to seven races on that one day. There is likely to be a feature race but this will form just part of a busy schedule.
The races are then published online and, in the traditional way via printed material and this literally sees them showcased on a race 'card'.
Horse Racing Types and Terminology
The sport of horse racing has a language all of its own but it doesn't have to be a confusing one. Many of the phrases are simple to understand but it's important to have a grasp of the different racing events if you are going to bet successfully.
Flat Racing
As the name suggests, flat racing takes place over a flat surface and there are no jumps or fences getting in the way. Various lengths of races are involved from short, five furlong sprints upwards but the clue is in the name here.
Some of the greatest races such as the Derby take place during the flat season.
Jump Racing
Jump racing is also referred to as national hunt and the clear difference here is that fences are involved. The National Hunt season takes in some of the best courses and biggest races in the history of the sport and the thrills of jumping tends to make for bigger crowds.
Jump racing may be tougher to call but it's a big part of the horse racing calendar.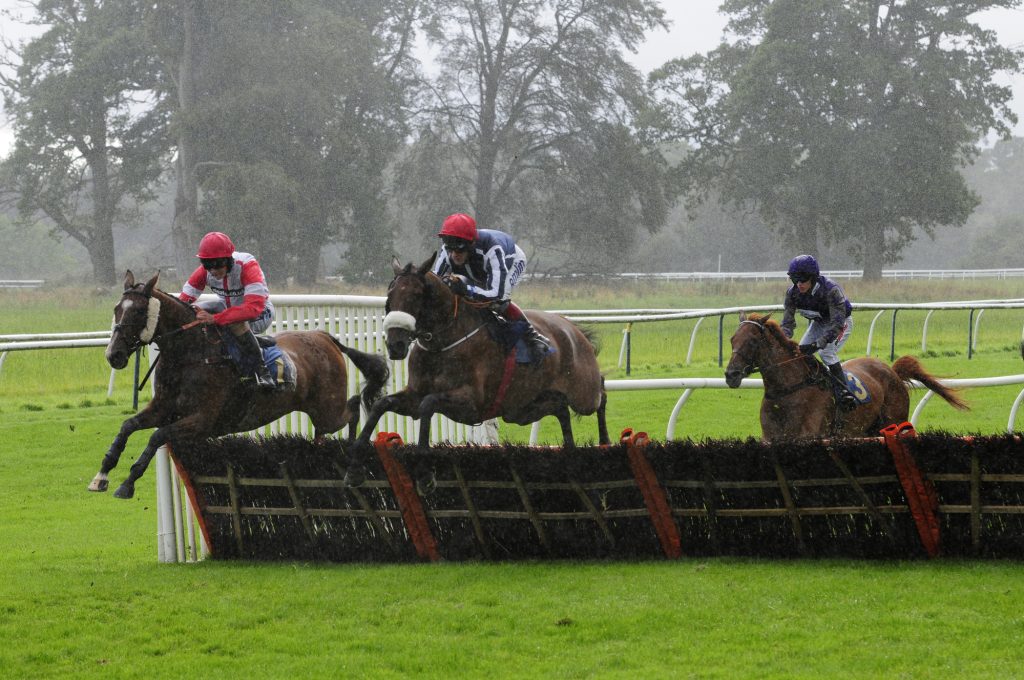 Other
Other forms of horse racing have become a little outdated but if you find a specialist horse racing betting site such as Racebets, it is still possible to find markets for them. The most common of these is Trotting which involves racing with a carriage and harness.
Trotting retains a certain popularity outside of the UK and for determined bettors, it is still possible to find options from around the horse race betting sites in the UK.
Handicapping in Horse Racing
Horse racing will often feature a handicap race and this is designed to see that all horses start on a level playing field. What happens here is that certain horses will be made to carry additional weight so that in theory, all of the runners will start with an equal opportunity to win the race.
For example, if the handicapper spots a clear favourite who has a much better record than the rest of the field, the weight that is added is designed to slow that horse down and bring it in line with the rest of the pack.
This practise then continues with the rest of the runners until that 'level playing field' is achieved.
Annual and Best Horse Racing Events in the UK
Ask a series of casual punters what the most famous horse races are and chances are they will give you the same two answers every time. For flat racing, that means the Derby while over the jumps, the Grand National leads the way.
While it may be true that these are the most famous renewals, there are many more huge Group One events right across the horse racing year. January and February are traditionally quiet periods for the sport but all of that changes in March.
That's when the Cheltenham Festival comes along with four great days of National Hunt racing. There are a number of top class Group One meetings right through the card but it all builds up to Friday and the Cheltenham Gold Cup. It's second only to the Grand National in terms of prestige and is a time when casual and serious bettors join to get involved.
April hosts the Grand National and the Derby follows on its new date at the start of June. In the same month, Royal Ascot comes along with its own version of the Gold Cup and another five days of racing at one of the biggest festivals in the world.
Most racegoers would say that those are the biggest events but there is plenty more to enjoy throughout the calendar year. In April, the Scottish Grand National is held and then, a month later, there is the Guineas Meeting at Newmarket which is seen as a big trial for the Derby in June.
May also sees the Dante Meeting at York and then, in July, it's Glorious Goodwood. Move ahead to August and we have the Ebor at York while September sees the historic St Leger at Doncaster. Top renewals continue and even the festive season holds something special for horse racing with the running of the Welsh National and the King George V Gold Cup.
Those are just some of the top events in any horse racing year in the UK but there are daily meetings (with the exception of Christmas Day) and so much more to enjoy.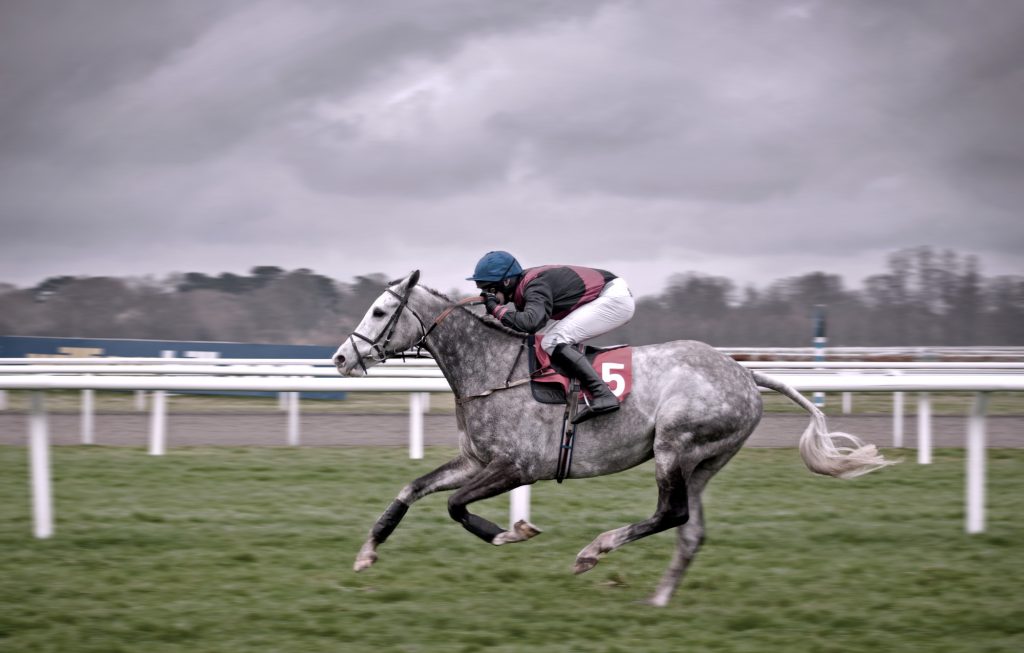 FAQ
Which Horse Racing Betting Sites Offer Early Odds?
The best horse racing betting sites for early odds tend to be the most established brands. This is a practise that has been going on since way before the internet and many of the operators involved started offering a starting price from their physical horse race betting shops.
So, we are looking at BetFred, Ladbrokes, William Hill and Coral. Of the newer horse racing sites to have come online in the last 15 years, look out for Betway and also Winner Sports.
What Does RR Mean in Racing Terms?
If a horse is marked down as RR on the card then this means it refused to race. This is entirely different to a non runner because, in this instance, the horse was declared to run.
An RR refusal means that it would have come under starters orders and unfortunately, any bets on that horse would be lost.