Champions League Betting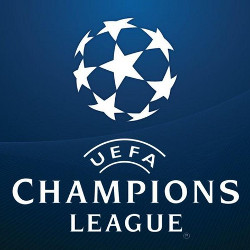 The UCL has grown over 25 years to become world football's most prestigious club competition. Every bookmaker should have markets published for games but some operators are naturally better at it than others.
We want a good choice of markets with competitive odds and that leads us to traditional sportsbooks including William Hill, Ladbrokes and Coral. If we want to wager live on the games, bookies such as bet365 and Betway come into their own. Unibet are also excellent in this respect as they have superb live streaming facilities.
If you want offers relating to the final, the bookmakers mentioned above should all fit nicely. Remember it's good to choose a bookmaker licensed by the UK Gambling Commission. It's about getting a good mix of choice and value and we could also add newer names such as EnergyBet, LV BET, GentingBet and BetHard.
Live Betting and Streaming
We've already touched on live betting in the previous section so let's take a look at that in greater detail. The UCL is an important competition for the gambling community and the thrilling action makes it a perfect match for the in-play markets.
bet365 may be seen as the pioneers in terms of live play but there are other operators that are close to matching them for choice of markets. Betway, Unibet and 888Sport are right up there but all of our recommended operators have a good range in this respect.
Unibet's live streaming is right at the top of the industry but once again, our recommendations should have you covered in regards to watching live games.
It's all about getting on board with the live action with your bets and in-play wagering is a perfect way in which to do this.
Available Markets
Single Games
UCL qualifying rounds start ahead of the main season in Europe so you can generally find these from July onwards. The competition then stretches for most of the following year and it's not uncommon to see the final scheduled for early June.
Odds will be available for each match and, of course, you can bet on the single games. There will be options for the result, plus all of your favourite side bets including Both Teams to Score, Total Goals, First Goalscorer, Winning Margin and much, much more.
Because of the importance of the tournament, bookmakers will also offer CL bets that might not appear for regular matches. For example, we might see an extension to discipline markets or there will be special accumulators suggested with price boosts.
Outright Winner Bets
At most, if not all times of the year, there will be Champions League winners outright markets available. As soon as the final has been decided, the markets will open again for the following season and punters will look to get involved.
There could be better value in a long-range ante post bet such as this. It's an easy concept to follow – just consider the list of teams and decide which one you think will win the competition.
Finalist Bet
In terms of wagering, bookies take two separate approaches to the final. You can expect to take a bet on a certain team to reach the final or, you can stake on who you think will make up the two finalists on the day.
Once again, these markets should open very early and you should be able to find final odds all year round. Whichever market you choose, there will be that potential for long range value if you make the right call.
Top Scorer Bets
The top scorer in each UCL campaign wins an award and you can bet on who you think will score most UCL goals in that specific season. This is another market where it can pay to get in early because, when Cristiano Ronaldo, Lionel Messi or Robert Lewandowski start raining in the goals, their prices can only drop.
It's another simple concept here and another market where the sites are very active so you can expect some strong prices for top scorer.
FAQs about UEFA CL Bookmakers
Is it Worth Betting on the Champions League?
We feel that the UCL is the most popular football competition in the world but we also know that it's not always a good thing to bet on the most popular events. The Grand National draws in most wagering money in horse racing but it's very difficult to pick a winner so very few people make any profits – except for the bookmakers.
It's quite different to bet because there isn't a lottery element to it. Few bettors would have expected Spurs and Liverpool to be the finalists in 2019 but in general, shocks are rare and the usual teams come through to contest the final.
Another advantage attached to the CL is the fact that the bookmakers are so competitive. UCL odds are exceptionally strong as the bookies fight for their share of the market and we can usually find a host of offers and promotions to boost that value. In summary, we think that it's definitely worth getting involved in UCL wagering because you have exceptional choice and the potential to make some seriously good returns.
Who are the Favourites for the Champions League?
Real Madrid are the most successful team in the history of the UCL and the Spanish giants of La Liga are always up there with the favourites. When they had Cristiano Ronaldo in their side, few teams could live with them but when CR7 left the Bernabeu, the competition opened up a little.
English teams have been quite successful in the competition: Liverpool won it in 2019 and there have been recent successes for Manchester United and Chelsea. Spain continue to be represented by Barcelona while Germany's main hope is Bayern Munich.
Italy's Juventus and the two Milan teams will also be contenders, so there is a good choice of outright options for those interested.
Some of these teams also dominated the Europa League in the past, which is the little brother, second-tier championship of the UCL.
Advantages – Groups Matches vs Knockout
Is there any advantage to wager on UCL group matches as opposed to those that take place in the knockout stage? It's debatable whether there's any real difference but we can remember that the weaker teams are involved in those groups. That could lead to more goals coming in so, if we are wagering on the UCL Total Goals markets, that's a point to take into account.
When the knockouts come around, there will be an additional To Qualify market and we may see more wagering options in general. Moving on to final bets and that To Qualify bet changes to a To Lift the Trophy and there is that potential for more offers, promotions and price boosts to come in from our recommended bookmakers.
In summary, if there is any advantage between the two, it may come in the knockout stages but the benefits are only very marginal. Right across the season, there are many wagering opportunities which we've highlighted in this review. We've also mentioned some recommendations in terms of bookmakers who will help you to get the most out of your gambling experience so now it's over to you to get involved.