UK Football Betting Sites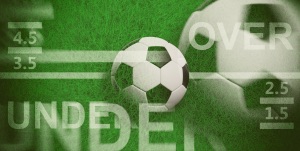 What makes a UK football betting site stand out from the crowd? Every popular bookmaker offers markets here because it is simply the most popular sport among the betting community so why do we recommend some outlets in preference to others?
The best football betting sites UK are the ones that have more coverage than others. We all want our Premier League and La Liga options but there could be some exceptional value in Norway's lower divisions that we don't want to miss out on. At the same time, the best bookmakers are the ones that have up to a hundred, and maybe more, side bets on offer for the really big games.
Extensive coverage is therefore the first thing to look for and we need to combine that with value. In the next section, we'll go into greater detail as to what we mean.
UK Football Betting Sites to Bet on Major Leagues
We've mentioned the best all round bookmakers but there are many that specialise in certain areas. The big leagues – EPL, La Liga, Serie A, Bundesliga etc – are the ones that attract most money from the punters and here are our recommendations for those looking to bet in these elite divisions.
List of the Best Sites
32Red
In many cases the best sites aren't always the obvious ones and that's certainly the case here. 32Red may be more familiar as a casino provider but their sportsbook is a busy one and while they do not currently appear on the biggest odds comparison sites, we would urge you not to overlook them.
The first point to note here relates to the coverage and even when football is heading for a dull international week, there are likely to be well over 1300 English Premier League markets to bet on. That point confirms that 32Red will always quote early and that's a factor that many serious football bettors will be looking for.
That choice and early declaration extends to the other major leagues around Europe such as those in Spain, Germany, France and Italy. Prices are strong too so if your main focus is on the big clubs, 32Red is a great place to play.
Genting Sports
Genting are another company who started out with a casino before taking the plunge into the world of sports betting and like 32Red, they are serious players when it comes to the big football leagues around the world.
Once again, there is a good choice of markets and the prices also go up nice and early but GentingBet really scores here with their competitive odds. It's unfortunate that they have yet to be included on the main odds comparison sites because their numbers can compete with any of the established brands, Their prices for any football market can often be longer than anyone else and they are rarely, if ever, out of step with the rest of the industry.
888Sport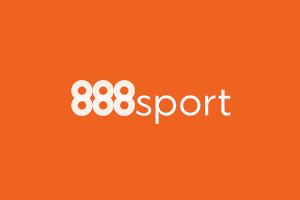 888Sport are one of the more established providers and it's easy to check up on their prices and see that they are competitive on the big leagues. The range of markets is also a strong one and this operator is among the earliest to declare.
They are worthy of special mention here because of a wide set of offers that can be tied in to football in general and the bigger divisions in particular. These are subject to change but Euro Acca Boosts, free bet refunds, enhanced odds and more will frequently land for the top leagues across Europe.
Recommended Bookmakers for Lower UK Divisions
Coral
Quite often the best betting value can be found away from the big divisions and serious bettors will want to go delving into the lower reaches where some longer odds can be found. Here we need a strong bookmaker and Coral is a good place to start things off.
Unlike other bookies, Coral's prices are consistently strong from the Premier League right down to the national league and lower. Choice of markets stays consistent too and, of course, by getting involved with Coral you are with a long established brand that has been around for decades.
MansionBet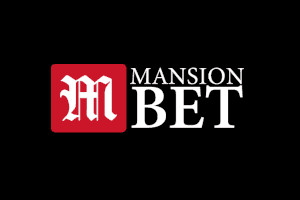 The Mansion Group has also been trading for a long time but they are another operator who have set up a sportsbook after many years as a casino only provider. Their sports betting arm has made a good start with strong odds and among the newer bookies they give the best coverage to the lower leagues.
Prices are exceptional too and if you delve into League One and beyond and are looking for a new sign up, this is the place to be.
Bet365
We've mentioned divisions down to the National League but Bet365 go even further – right the way down to the Isthmian Premier which is way down the ranks of the FA ladder. They will also pick up the early rounds of the FA Cup and on many weekends are the only bookmaker who is prepared to go this far down.
Anyone who knows Bet365 will also be aware that their prices are consistently strong and those competitive odds apply to the lower reaches of English football too.
Latest UK Betting Sites for Football
New operators are getting involved with sports betting all the time and many have made a strong start to their online activities. Here is a selection of newer operators that we would highly recommend as strong football betting sites.
Royal Panda
Royal Panda are another casino operator who crossed over into sportsbooks and they've made an exceptional start in terms of pricing. They were quickly picked up by the biggest of all odds comparison sites so we were immediately able to see how competitive those numbers were.
The welcome bonus is a £20.00 free bet, subject to terms and conditions, but the real value here comes from those prices which are strong on any football match and in any market.
Novibet
Another new entry on the scene, Novibet have impressed with an extensive stats section which can be accessed by any punter and this takes away the need for endless searching for relevant information. Form guides and goal statistics are here in what is one of the best services of its kind.
Of course, there is the usual mix of strong prices and wide market choice plus a £10.00 free bet to welcome you on board and the stats guides are a real bonus.
Sportnation.bet
Sportnation originally launched as Bet On Brazil but have made more of an impression on the industry since their rebrand. They are one of the most active bookies in terms of listing enhanced odds offers for new customers and many of these focus on the football markets.
Daily price boosts are here too and this is Sportnation's main focus – providing competitive football odds on a consistent basis that get a nice lift through additional increases.
Best Sites for Mobile Betting
10Bet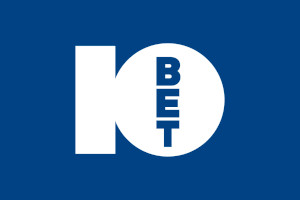 10Bet's mobile service frequently tops many lists of best providers. It's free and easy to use as any app should be but this is a service where the operator is consistently working to improve its functionality.
You can access all of the regular promotions here and the navigation is logical with big buttons for those with clumsy fingers. That's important because 10Bet have over 25,000 live markets each month plus a cutting edge cashout facility so this excellent app is a must have for football fans who like to bet on the go.
BetFred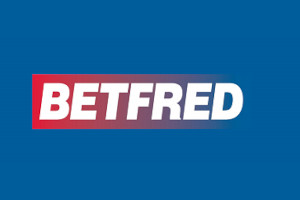 BetFred are a long established bookmaker but they are one that like to move with the changing times. They are one of the most active bookies when it comes to football offers and promotions and these can all be accessed along with the popular Pick a Punt feature.
The app has also seen a lot of improvement and once again it ticks all the boxes in terms of navigation and functionality plus, it's also free to use.
Best Live Streaming Sites
Unibet
Live streaming is a useful addition to a bookmaker's armoury and at Unibet, the service is one of the best out there. Most of us like to see our bet unfold in real time and the job of the sportsbook is to provide a wider live coverage than we can pick up via the live TV channels.
Unibet really score here because they promise to show you every game from Europe's top leagues. You will need either funds in your account or to have placed a bet on the game and then you can gain access to top divisions in England, France, Germany, Spain, Italy and more.
Ladbrokes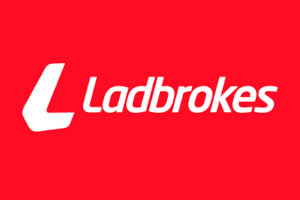 Ladbrokes go a little further than Unibet with their streamed football coverage because, while the big leagues are still picked up, they extend that coverage by offering live games from dozens of divisions across the world.
You'll need a funded account to access it but if your football tastes are a little more niche then this is the place to be.
Football Betting Side Promotions
Enhanced Offers
We've mentioned a number of operators who give us great value through competitive odds but there are ways in which we can boost that value a little further. A growing number of bookies are now publishing enhanced odds deals either for new customers, existing account holders or, in some cases, both.
New customer offers will usually involve much bigger price boosts but there will be terms involved including a low fixed stake while the enhanced portion of the profit is likely to be paid out as free bet tokens. Existing customer deals will provide smaller increases with less restrictions but both types of promos add a little more value to our football betting.
Acca Boosts
An acca boost is a generic term for a promotion that would give players an extra profit on a winning accumulator. When bookies publish this kind of offer, it is often specifically designed for football and for certain leagues across the world.
Terms will vary depending on who you bet with but these boosts will usually start with a winning four fold and a 5% boost while, at the top end of the scale, it could even rise to 100% but it would need maybe 16 or more correct selections for this to drop in.
0/0 Bore Draw Money Backs
A 0-0, goalless draw is rarely an entertaining event and not one that gets a lot of support in the correct score markets. There is, however, a way to get a second chance of making a profit in what is commonly known as a Bore Draw Breaker.
Terms will vary but will typically involve refunding losing stakes in the Correct Score betting if the match finishes 0-0. The refunds will usually come back as free bet tokens and the limit could be quite modest at £10.00 but they are useful to have and they provide the opportunity to 'have another go.'
Basic Types of Football Bets
Outright / Full Time Result (1X2)
The full time result is the simplest bet of all and for many of us, this is where our football betting journey started. This is a case of judging the game and deciding which team will win it or whether it will end in a draw.
Of course, making a correct prediction isn't always as easy but punters will stand a better chance of success if they study form, team news and head to head results between the two sides that are involved.
Double Chance
A double chance bet involves staking on two of the three possible outcomes in a football match. You can cover all options in this respect so, you can either bet on home team or draw, away team or draw and finally, home team or away team.
It hedges your bets and the odds will be shorter but this is a popular bet because it obviously has that greater chance of landing.
Over / Under (Goals, Corners, Yellow Cards…)
All online bookmakers cover Under and Over markets of some kind and the most common of these apply to goals. Lines start at 0.5 and finish at around 11.5 or 12.5, depending on which bookie you play with and your job is to bet either over or under your chosen line.
As with most bets, check on current scoring form here and pay attention to those head to head results between the two teams.
Over and Under options can also be found for corners and yellow cards although the list of online bookmakers who get involved starts to shorten. Once again, it's a case of considering a set of lines that the bookie publishes and deciding whether to go Over or Under. Research can be trickier for corners as they can be random but you should be able to see patterns in games between certain sets of opponents where lots of yellow cards have been issued in the past during some bad tempered affairs.
Half Time / Full Time
The half time / full time market asks the bettor to make two correct predictions involving the result at the end of both periods. There are multiple options starting with draw / draw and going on to involve one of the sides leading at the end of the period.
It's a very popular market and close study of results will tell you which teams are fast starters and which tend to hold back before scoring and altering the result late in the game.
Correct Scores
A correct score bet involves betting on what you think the scoreline will be at the end of the game. You have to be exact so, if you're going for 2-1, you have to specify the way that result will go.
The correct score bet applies to 90 minute markets and this is important because, in a game where extra time and possibly penalties are involved, the extra period will not be counted.
Player Markets
First Person to Score
Many football betting markets are tailored to individual players and among the most popular is the first player to score bet. Here we are staking on the man who we think will open the scoring at the correct end of the pitch (i.e. Own Goals are excluded).
Prices start at around the 3/1 mark for the biggest strikers in the game and can move up to 100/1 and beyond for goal shy defenders. Do some research into form plus take on some additional analysis including information regarding who takes penalties and set pieces and this can be another profitable market.
Other Goal Markets
Other player options include last goal scorer and, for those who want to play a little safer there is a bet for the player in question to score at any time during 90 minutes. The last goalscorer option is a useful bet for players who are likely to start the match from the subs bench while the anytime version is simply a less risky bet but it carries shorter odds as a result.
Scorecast
A scorecast is a bet that involves two stakes: Here, we are betting on the player to score first and the result of the game so you could, for example, bet on Harry Kane to open the scoring and Spurs to win but the choice is yours from the many football games online.
This is essentially an accumulator which would need both bets to come in for it to be paid out but, if your chosen player doesn't play and you get the result right, it's likely you will get a profit on a single bet.
Both Teams to Score
As the title would suggest, we are looking for both teams to score in the game in order for this bet to come in. It is usually priced at an odds on sum but will occasionally creep above Even Money and many punters feel that they can make a regular profit from this market.
Check on recent form and in particular, head to head matches between the two sides involved and you will be able to find indicators as to whether the upcoming BTTS bet is likely.
Totals
Totals betting can relate to the Overs and Unders markets that we've already mentioned and they are most commonly linked to goals. However, it is also possible to bet on the exact number of goals which is obviously trickier to call but carries longer odds.
Exact corners and yellow cards are a little more niche but are also possible to find in the totals markets.
Accas
Acca is short for accumulator and refers to a multiple bet, usually involving four selections or more. This is a straight line bet and not a formula, meaning that every selection has to come in for a return to be paid out.