How has the UK Gambling Industry Reacted to Recent Developments?
While we may already be a quarter of the way into 2019, gambling operators are just starting to reflect on their results from the previous year. For some, it was a testing period with new regulations restricting their potential reach to new and existing customers.
Others blossomed while taking advantage of a whole new frontier. The US Supreme Court overturned the PASPA ruling in May 2018 allowing some sportsbooks such as William Hill to take advantage. Among all the movement, new operators also came on board but they all faced challenges in what was largely a trying year for the sector.
In this article we will look back on 2018 and consider the challenges and opportunities faced, while looking at how individual operators approached them.
What were the effects of GDPR?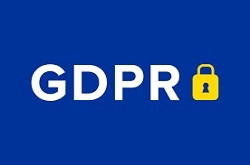 From the start of 2018 onwards, all internet users began to find some curious emails appearing in our inbox. For those who weren't aware, GDPR was about to hit the internet and this time, consumers needed to take action.
Implemented from April 2016, May 2018 was the cut off date for GDPR and it meant that customers and subscribers of any company or organisation needed to confirm that they were agreeable in terms of receiving further communication.
To give it its full name, General Data Protection Regulation aimed to hand control back to individuals in terms of managing their personal data. There are many aspects to it, much of which is exceptionally complicated but as most of us will remember, it mainly meant confirming that we wished to keep receiving emails and notifications.
The problem for the gambling industry and for many other sectors was the tendency for members of the general public to be inert. We lead pressing lives and the request to confirm acceptance of ongoing emails wasn't, frankly, that urgent.
Anyone who has an account with a sportsbook, casino, bingo or lottery outlet will know that by accepting notifications, we get texts and emails with updated offers. In all honesty, if we take the time to read them then many of these can be very tempting. Who wouldn't want to consider a price boost offer with a couple of points increased on a likely outcome? Those ten free spins look pretty generous too but all of that was put on the line because of GDPR.
It seems an obvious scenario: We, the customer, fail to renew the subscription, the bookmaker or casino cannot send us offers so they lose money. It's a simple conclusion to draw but has that actually played out in real life?
Stiff Penalties
We wait for a number of confirmed figures from around the operators so, at this stage, it's impossible to see exactly how GDPR has affected trade. We can assume that companies have lost business as a result but exact numbers will not be made known just yet.
What we do know is that there is further potential for companies within the gambling sector to lose out financially due to any data breaches. Back in 2017, 888 holdings were fined £7.8 million for failing to protect vulnerable customers. The fine related more to issues in failing to identify problem gambling but it is indicative of the penalties that an operator can face if they fall foul of any rules relating to privacy.
For now, it's a case of guessing at what gambling firms might lose in the wake of that GDPR ruling but it would be fair to assume that revenue will dip.
Absence from Screens
For some time now, there has been debate as to whether gambling companies should be allowed to advertise on UK television. There are blanket bans in other parts of the world and it could be the case that certain restrictions will also start to apply in Great Britain.
Operators may therefore be dreading a General Election as Labour seem very committed to heavy regulation on gambling advertising. Their deputy leader Tom Watson has been particularly outspoken and, under a future Labour government, it's likely that advertising during live sporting events will be banned.
With chaos over Brexit, the chances of a General Election are increasing and that prospect remains a very real concern for gambling operators. It's still a potential issue for the future but at the very end of 2018, it was announced that certain firms had already agreed in principle on a 'whistle to whistle' ban on ads.
That voluntary exclusion has yet to come into effect but again, we can speculate that this has the potential to greatly reduce revenue for those concerned. We've all seen the ads, mainly from the specialist live bookmakers, showing prices in markets for a game that is currently taking place. It promotes spontaneity and that's why Labour, together with politicians from other parties, are greatly concerned.
Without a real thought process, it's felt that vulnerable customers are 'cajoled' into placing a bet. Significant income derives from these advertisements and that would be lost as and when any ban comes into force.
Additional outside legislation has been confirmed with the news that gambling ads will be banned on websites and computer games that are popular with children. In reality, this is a logical step and while it will also result in lost revenue, the impact shouldn't be as hard as it is with other mooted laws.
FOBT Ruling
Another significant development in 2018 threatened income for the high street bookmakers. A ruling on maximum stakes for FOBTs – Fixed Odds Betting Terminals – saw the upper limit plummet from £100.00 to a fraction at £2.00.
At least that's the ruling – the law won't actually come into force until April 2019 – but there has been enough speculation to suggest that bricks and mortar bookies will be hit. The most concerning aspects comes through the potential for individual job losses: Back in May 2018, established high street operator BetFred claimed that they would have to shed 4,500 jobs if the FOBT maximum stake was to be reduced.
That restriction has only just come in but we have already seen some slimming down on staff by some betting companies. The only positive to come from this is the supposition that those who play the FOBTs in betting shops will now head online where there are no such restrictions.
Once again, the exact financial impact of this ruling won't be known for some time and we can therefore only speculate as to how much revenue will be lost. Clearly this is a problem for high street bookmakers but in terms of overall income, those customers that head online will compensate for this to an extent.
The Numbers
The latest sets of figures that we have on UK gambling revenue date back to March of 2018. Released at the end of the year, they showed that overall income for the period from April 2017 to March 2018 stood at £14.4 billion. That's an increase of 4.5% from the previous year and it underlines the resilience of the industry.
It is, however, fair to say that the challenges faced right now are the biggest that the gambling sector has ever experienced. All of that resilience will therefore be needed if it is to continue thriving.