Beat the Rest and Win a Cash Prize in October with EnergyBet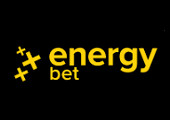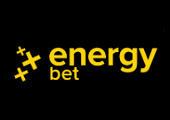 We've seen how tournament play on slots can work very well at many online casinos but it's a concept that can easily cross over to the sportsbooks. EnergyBet have seen the potential and taken the lead on this to bring us 'Beat the Rest' a competition held right through October which can earn excellent cash prizes for the best performing customers across the whole of the month.
Those prizes include a top reward at a generous level of 400.00 Euros and they extend all the way down to 20th place. Here's how it all works:
Process
The first thing that all players need to do is to opt in to the promo so log in, head to your account and click on the relevant buttons. Start placing your bets and for all winning stakes, points will be awarded. The leaderboard is available right through October and, when the month comes to a conclusion, those in the top 20 will win a prize.
Those are the basic details but what points are at stake here? These are essentially calculated using the following method:
Your stake x the number of selections x by the odds involved.


The example given by EnergyBet underlines this perfectly so, if you stake 10 Euros on a multiple with four selections and the total odds are 5.50 you will receive 220 points if that multi wins. The formula in this instance is 10 x 4 x 5.50 with 220 as the result of that calculation.
Only settled winning bets count and there must be minimum odds applicable of 1.25. You can use singles and multis but system bets are not allowable. In addition, please avoid using any bonus cash (free bet tokens) and virtual sports as these will not count.
Those are the main terms but you can check all of these at EnergyBet's relevant promotion page.
Prizes
At the end of the promotional period the player with the most points wins the top cash prize of 400 Euros but there are generous rewards all the way down to 20th place. Second prize is 200 Euros, third is 100 Euros and for the 20th position, 15 Euros will be awarded.
EnergyBet also state that special weekly prizes will be handed out so keep playing and keep checking your account for the latest details.
The competition is under way and runs until midnight on October 30th, after which the prizes will be awarded. So, there is still plenty of time to get on board and to climb up the leaderboard with your winning bets so log on, start staking and get involved.