Betting on Wimbledon Tennis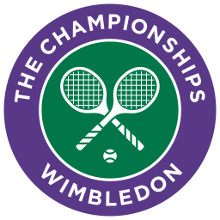 The Wimbledon Championship is the oldest tennis tournament in the world and it forms part of the Grand Slam, along with the other three major events – the Australian Open, the French Open and the US Open.
The tennis public feel that this is by far the most important of the four tournaments and it's also one of the biggest sporting occasions of the year. Betting on tennis also intensifies when Wimbledon is in town so what should you be looking for if you want to take a punt?
Five disciplines
There are five main competitions within the overall tournament itself – the men's singles, women's singles, men's doubles, women's doubles and mixed doubles. Markets are open for all, although for mixed doubles there is less interest and side options may not be so extensive.
You can bet on the outright winner of each of those competitions and markets are normally declared some way ahead of the actual event. Wimbledon traditionally begins in late June and three months ahead of the first match in 2016, all major bookies were quoting outright winner prices.
When the tournament eventually arrives, anyone betting on Wimbledon during the 14 days of play can also stake on every individual match within those five separate competitions.
Favourites
Since 2000, singles tennis as a whole has been dominated by just a handful of players. In the men's discipline, Roger Federer has been the most successful and the Swiss holds the joint record of seven outright Wimbledon victories along with Pete Sampras and William Renshaw.
Away from the grass surfaces, Serbian Novak Djokovic dominates and a good example of this is at the Australian Open where his 2016 success was his fifth in sixth years. But at Wimbledon, Djokovic has only won three times to date.
Elsewhere, Rafa Nadal and Andy Murray form part of a 'Big Four' that have a grip on Grand Slam tennis.
In the women's game, Serena Williams is the dominant force and with her main rival Maria Sharapova set for a suspension at the start of 2016, Serena faces even less of a challenge in the months ahead.
Betting Options
We've already seen that you can bet on the outright Wimbledon winner and also on the individual games but what are your options when it comes to tennis side markets?
Correct score betting is available for all matches and this can refer to sets and to game score within those individual sets. Remember that at Wimbledon, all men's matches can go to five sets while for women's games and for mixed doubles, these can extend to three.
So, take a game and decide if a male player will win 3-0, 3-1 or 3-2 while for women it's either 2-0 or 2-1. Game score betting can get a little more complicated as there is a chance of a tie break at six games all or – in a deciding set – play goes on until one player wins by two clear sets.
Live Play
For many, tennis is the perfect sport for live betting as play can extend for some time and the battle can fluctuate greatly over the course of a match. If betting in play on tennis is important for you then the likes of bet365 are among those who have the most games over the course of a year.
However, with a tournament as important as Wimbledon, the list of live matches will increase across all bookies.
Promos
Tennis is an important sport for all bookmakers and you'll find a number of available promos throughout the year. Typically these might include the regular Acca Deals such as those provided by Coral and SportingBet which can be applied to Wimbledon when it comes along.
Ahead of the tournament, a number of one-offs will be brought in by a selection of bookies and the best way to keep informed is to check the news feeds.
The Wimbledon Championships are huge for both sports fans and the betting community and there are lots of markets and plenty of promotions to enjoy across the whole 14 days of play.