Choice of New Customer Price Boosts from Bookee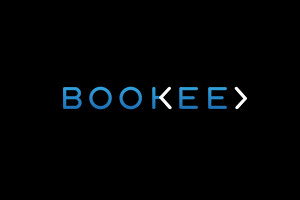 If you have yet to check out Bookee then you should take a look at what is a revolutionary new way to bet. This is an app only service which is currently available only in the UK but in the short space of time that it has been online, it has expanded and is getting plenty of early interest.
At present, Bookee do not publish a regular welcome offer for new players so it's a good time to take a look at a choice of two, special enhanced odds promos that could give seriously boosted profits in the football markets.
30/1 Manchester City to beat Bournemouth
The first of these offers is a conventional deal for this weekend's Premier League action and it promises 30/1 if Manchester City beat Bournemouth in Saturday's early kick off. That compares to a best price in the standard markets of 1/3 with William Hill and 10Bet so this is a promotion that is worth a second look.
It's for new customers only so the first step is to head across via the link and download the app on your mobile device. It's free to use and accessible via the Play Store and will be up and running in less than a minute.
Register with some basic details, deposit at least £10.00 via a debit or credit card and then stake the maximum amount of £1.00 on Manchester City to beat Bournemouth when they meet at the Etihad on Saturday August 26, 2017.
If that bet is successful and City come through to take the points, returns at Bookee's standard book price will come straight back into your account while the balance, up to that boosted 30/1 figure will arrive as free bet tokens.
Even Money Jim White to wear a yellow tie on Transfer Deadline Day
It may seem likely that Manchester City will beat Bournemouth this weekend but Bookee's second new customer offer looks almost certain to land. In case you didn't know, Jim White is the Sky Sports News presenter who concludes Transfer Deadline Day twice a year and it is traditional for all the presenters to wear yellow on these occasions.
It's not a market that is readily available but a typical price is the 1/4 issued by Paddy Power in previous years so an Even Money enhancement offers some good value.
It's for new customers once again so the procedure is virtually the same. Head across via the link, download the app and register your basic details. Deposit at least £10.00 via a debit or credit card but with this second option you can stake an increased maximum of £5.00 on the outcome.
Watch Sky Sports News on Transfer Deadline Day – 31st August 2017 – and, if Jim White is wearing that iconic yellow tie, you will be paid out. That payment works in the same way as the Manchester City v Bournemouth deal so you will get the market price paid as straight cash with the balance issued as free bet tokens.
Please remember to check all the ts and cs and note Bookee's rules relating to free bets.
Bookee offer a new concept in betting and they've carried that innovation across to these interesting new customer offers. Manchester City to beat Bournemouth could potentially be seen as a slight gamble but it's still a strong bet and the odds are higher at 30/1 for a smaller stake.
The Jim White offer would potentially pay out slightly less but this seems like a certainty. However, the choice is yours so pick your preference and get on board with Bookee right away.