FA Cup Betting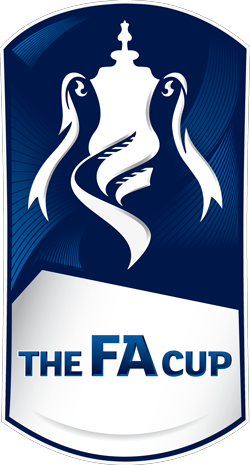 The FA Cup is football's oldest club competition and was first staged back in 1872 when teams from the Wanderers and the Royal Engineers battled it out at the Kennington Oval. Much has changed in nearly 150 years and although some clubs have a different attitude to the cup these days, it remains a showpiece occasion for the game in the UK.
The final itself is now back at Wembley – its spiritual home – and while it attracts a huge audience both at the stadium and on TV Worldwide, FA Cup final betting will also intensify as soon as the finalists are confirmed.
Changing Priorities
Although it is such a historic event, for clubs around the Premier League and the Football League, there had been something of a shift in interest in recent years. The reason, sadly, is that more money is available in other tournaments such as the Champions League.
Equally, it may be more of a priority for a club to avoid relegation and stay in the Premier League rather than be distracted by a run in the FA Cup. That has led, on occasion, to sides fielding weaker teams and that's an issue to be wary of if you're betting on earlier FA Cup rounds.
However, in the last five years or so, clubs seem to have responded to criticism and are taking the competition far more seriously. As a result, the top teams – in particular Chelsea and Arsenal – are regulars in the Final once again.
Open Markets for FA Cup Betting
You will find the same set of markets open for the FA Cup as you would for any major football match. The list won't necessarily be extended but you may find that a smaller bookie, who doesn't always declare for every side bet, will extend their options for a huge, one-off game such as this.
So, whoever you have an account with, it should be possible to stake on the result, correct score, first, last and anytime goal scorer, How Many Teams to Score, Winning Margin and all the rest of the side betting that you would usually associate with a top class football match.
Naturally, betting in play on the FA Cup matches is also very popular within the community and once again, the usual live specialists such as bet365, Paddy Power will be joined by other bookmakers who will look to get involved with such a big football occasion.
Teams to Watch
There is a feeling that a team can be weak in the league but be a 'specialist cup side'. That was a suggestion levelled at clubs such as Spurs or Everton but neither of those two have lifted the trophy since the start of the new century.
Instead, when you look at the list of recent winners, the biggest sides in England tend to dominate. Since 2000, Chelsea have won the competition five times, Arsenal five times, Liverpool twice while the two Manchester clubs – United and City – have won it once each.
Of course, there have been shocks with unfancied sides such as Portsmouth and Wigan Athletic taking the trophy but those stats show that the big clubs will often prevail.
Offers
You can almost certainly find a big range of offers in the period leading up to the FA Cup itself with all uk betting sites looking to maximise the potential of such a huge occasion. These would typically involve the enhanced odds deals where one team is given a much higher price to tempt you in and these will be very prevalent ahead of the game.
Elsewhere, keep checking the news feeds for any one off promos while you can also use regular offers such as Double Delight Hat Trick Heaven from Betfred and bet365's bore draw breaker.
The FA Cup is a huge deal all around the world and it's great to be involved as a spectator or, you can enhance the fun by taking a small bet.