Memorable Bookmaker TV Ads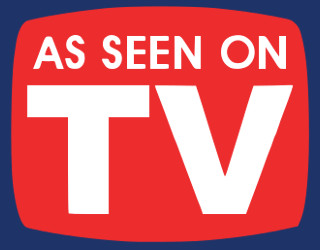 In an ultra-competitive industry, best uk bookmakers have to do their utmost to stand out from the rest and that extends to their advertising campaigns. These days it's hard to avoid the bookies during any ad break and if you're watching a sports programme, be prepared for a flood of them, all trying to attract your attention.
Some ads are far more memorable than others and occasionally they may cross a line and be banned by the relevant watchdog. But which do we remember more than most? Here's a list of some favourites.
Paddy Power – Betting against your team
When it comes to fun, there's no-one to match Paddy Power and it's hard not to laugh when this innovative Irish bookie hits our screen. In one particularly memorable offering, the customer had placed a bet against his own team forcing him to change identity – his name famously became Gregos Traitorelli – and finding a new club to support in the name of Athletico Kebab.
Like most of Paddy's adverts, it attracted a share of complaints due to alleged stereotyping but overall the humour stood out.
Sometimes however, the humour is judged to have gone just a little too far and occasionally Paddy Power ads have been banned by the regulatory committee. A notable example was the 'Cheltenham Chavs' commercial which showed a man shooting 'Chavs' with a tranquiliser dart as they spoiled the enjoyment of regular festival goers.
Yes it was funny but when you watch it back it's maybe not surprising that it was banned some four days after it first appeared on our screens. The company have courted controversy since with an advert showing blind footballers kicking a cat while an Italian commercial even saw Jesus healing injured footballers. It seems that where Paddy Power are concerned, nothing is sacred.
The Ladbrokes Life
Ladbrokes' current set of TV commercials depict a group of friends who each has a different approach to betting. There's the one with the gut reaction, there's the analyst and so on but some would look back and say that the current crop lacks a bit of humour.
That's certainly the case when you look back at Ladbrokes' previous campaign which featured the popular TV pundit Chris Kamara. Like this ad, which starts as a spoof commercial for shampoo, 'Kammy' would be upstaged by his co star Tiziano Crudeli who was always encouraging him to concentrate on the betting and forget about anything else.
When you look back at the series, they are much funnier than the current offerings and are greatly missed.
SkyBet – Nothing's certain
You don't always have to be humorous in order to stand out from the crowd and a series of ads from SkyBet – known as 'Nothing's Certain' chose to showcase the drama of sport.
This was certainly a powerful campaign and one that really underlined what it meant to those who were taking part in the professional game. It helps to have a popular personality too with former England midfielder and Sky pundit Jamie Redknapp heavily involved with the series.
BetVictor and Maurice
As at February 2016, BetVictor's new TV ad is a very straight talking commercial that speaks about price promises. It's very honest and to the point and this makes it stand out in an era where bookies continue to be extreme in their efforts to grab your attention.
But it wasn't always like this: Until recently, BetVictor were known for some highly entertaining adverts involving actor Paul Kaye who was constantly probing founder Victor Chandler for the best prices.
The Face of Live Betting
When you ask most viewers who they would most associate with TV betting ads, chances are they would point to the actor Ray Winstone. The former star of films such as Scum and Quadrophenia is the face of bet365 and can often be seen cropping up at half time during live football while giving you the latest odds.
Over time, bet365 have looked to build up Winstone's character but he is best known for straight talking – just give us the odds and we can get on and place a bet. After several years, Ray is still involved and clearly this is a campaign that works for the bookmaker involved.
Have you Got What it Takes?
It's hard for a new bookmaker to stand out but Betsafe took an interesting approach when they launched in 2015. They asked the punter if they had what it takes to get involved and suggested that ultimately the bookmaker always wins.
This was certainly a controversial way of looking at things and maybe it could have been seen as too much of a challenge with the customer spending more money in order to take them on. Whatever your viewpoint may be, it's certainly an interesting take on industry advertising.
Clearly business is booming for most bookmakers but if they want things to stay buoyant then they have to stay one step ahead of their competition. That applies to new technology, offers, prices and also with the TV advertising campaigns.
Ads just have to stay in our conscience so that we will hopefully remember that bookie and place our business with them. Over the years, the commercials, such as the ones listed above, have been truly memorable ones and most of the viewing public, whether they are punters or not, just can't wait to see what they'll think of next.