Get up to £10.00 Free Bets on PL Matches with Fun88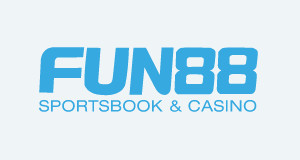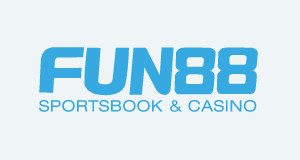 With the new Premier League football season a matter of hours away, the bookmaker promotions keep coming in and one of the more interesting deals has landed from Fun88. It's a strong promo and a generous one too with free bets up to £10.00 on offer if a goal lands after 88 minutes.
Significant Terms
Unlike similar promotions, this isn't a free bet refund so it's not a case of getting your money back if you lose out to a late goal. Instead, this is a free bet token dependent on staking requirements and a qualifying goal.
The first step is to find a single bet in an English Premier League match and then stake a minimum of £20.00 on the outcome. That bet must be made pre-match and the minimum qualifying odds are set at Even Money (2.00).
Watch the game develop and if a goal is scored after the 88th minute, Fun88 will issue a free bet token at that fixed £10.00 amount. That free bet token will be issued within 48 hours of your initial stake being settled and you then have 5 days in which to use that token before it expires.



It's a flexible deal too because you can use it on every match in the Premier League although you can only use it once per game. And, the free bet token will be issued irrespective of whether that initial bet wins or loses.
Research
We can never guarantee when a late goal will land but like any form of betting, we can look at previous trends in order to give us some pointers for what lies ahead. It will be easier to spot these trends as a season develops but at this stage, you could always look back to the last campaign for some clues.
In 2016/17, Arsenal were particularly adept in both scoring and conceding late on, particularly in second half injury time. Remember, we only need a goal to land after the 88th minute here so that could be a useful piece of information for anyone taking a look at this Fun88 deal.
Everton, Crystal Palace, Bournemouth and Spurs were also busy both in front of goal and at the wrong end of the pitch so could they be teams to watch for next year? The choice is yours but research could help with this promo.
Check all terms and conditions and, if you like to wager at least £20.00 on Premier League football, Fun88 could be the place to be with free £10.00 bets up for grabs under this late goal offer.