Post 75th Minute Goals = Free Bets at TLCBet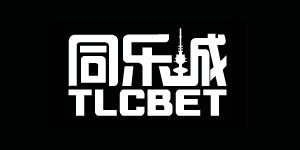 As the new football season continues the promotions keep coming in from around the sportsbooks and TLCBet are the latest to join in with a strong free bet offer. Under this deal, you can claim free bets if the opening goal in the game you are staking on comes after the 75th minute.
It's a generous free bet promo that you can keep on using and here's how it all works:
The offer applies to all English Premier League games so find a bet from the TLCBet EPL markets and stake a minimum of £20.00 or currency equivalent.
Bets must be placed pre-match and the odds involved must be at 2.00 (Even Money) or longer.
If the opening goal in the game in questions comes after 75:00 minutes then the bookmaker will issue you with a free bet token worth £10.00.
You can place this on as many English Premier League games as you want but only one bet per match will be allowed.
Free Bet Tokens will arrive within 48 hours of bet settlement and you then have 5 days in which to use them before they expire.


This should prove to be a very popular offer as it promises a free bet token irrespective of whether your bet wins or loses. All that needs to happen is for the very first goal in that game to hit the back of the net after the 75th minute mark and TLCBet will then provide you with that free bet token within 48 hours.
We've already seen some late action in the very early stages of the new Premier League season and no doubt that will continue throughout the coming months. You can also study previous results from the 2016/17 campaign and identify those sides who tend to score late on in their matches. While we all know that previous stats are no guarantee as to what will happen in the future, they are all useful indicators and could help you to land those free bets under this promotion.
There are several positive points to this offer with £10.00 free bets credited whether your original bet wins or not and, you can use this multiple times to log on to your existing TLCBet account or sign up for a new one and get involved.