Wimbledon 2018: Reclaim Losing Stakes with Sun Bets if Roger Federer Wins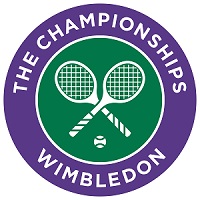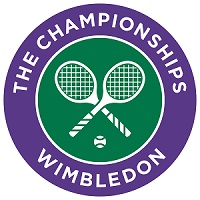 It's not just about the World Cup right now: As we make our way through a great summer of sport, the third Grand Slam tennis event of 2018 gets underway on Monday July 2 as the best players in the world head to Wimbledon in South West London.
Among them is defending men's singles champion Roger Federer who is aiming to add an incredible ninth Wimbledon title to his growing trophy cabinet. The Swiss is the favourite in the outright men's market but if you're thinking of backing anyone else, Sun Bets could be the best home for your bets.
This bookmaker has published an offer that is available to all customers and it will refund losing stakes in the outright men's singles betting if Federer takes the trophy. The limit on those bets is set at £10.00 and it comes back to you as cash so it's a quick and simple deal that's worth looking into in greater detail.
Qualifying Bets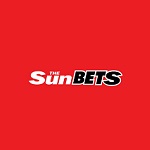 As we mentioned, this offer is available to all customers of Sun Bets so the first thing to do is to log in to your account or complete a new sign up if you have no dealings here at present. Head to the betting for the men's singles champion at Wimbledon 2018 and choose any player other than Roger Federer to win it.
Make sure you have enough money in your account to cover the bet and then stake up to £10.00, or currency equivalent, on your selected player. This must be a win single only, staked pre-tournament.
Sit back and watch all the action from the tournament and if you've picked a winner then congratulations – you can collect a profit in the usual way. If, however, you lose and Federer wins, Sun Bets will refund your outlay as cash, up to that £10.00 limit.
That's a full summary of what is a very simple offer but you are free to check all terms and conditions on the Sun Bets promos page if you prefer.
Take Your Pick
As he reaches the veteran stage of his career, Roger Federer just seems to be improving with age and as the defending champion, Sun Bets have the Swiss down as favourite for 2018 at odds of 6/4.
There are a number of alternatives for you to choose and after looking close to his best at Queens last weekend, there is a lot of support for Novak Djokovic who is listed by Sun Bets at 5/1.
Next up is Rafa Nadal, the current French Open champion who has won Wimbledon twice despite an obvious dislike for grass. Nadal is at 6/1 while Marin Cilic, who defeated Djokovic in that thrilling Queen's Club final, is further back at 7/1.
There are many more to choose from, including the returning Andy Murray at 14/1 and if you do make a correct call, there is a potential from some excellent profits among those prices. However, if your bet loses and Roger Federer wins Wimbledon yet again, you can claim a quick and easy refund up to £10.00 with Sun Bets.