BetBull Review
This is one of the brands we used to feature on the site, however for whatever reason we no longer recommend it. We kept this old review but removed any direct links to the site and advise you to pick another brand from here.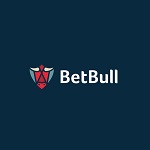 It's rare to be innovative in an industry where there are hundreds of sportsbooks online but BetBull have managed to produce something a little different. Launched in 2015, this is an app only service that is effectively a community of bettors all working together in a form of social betting to try and earn a profit.
There are other app-specific bookies available but this works a little differently so let's see what they have to offer.
Sporting Markets and Odds Value
BetBull have a number of sports betting markets available and while there are bigger lists elsewhere, this allows them to focus on what's popular. Because this is a community of sports bettors, football is a main driver and this is where most betting markets will be found while it will also be pleasing for many to know that horse racing is listed and is also popular here.
Cricket, rugby, tennis and golf also get strong coverage while this is also a good home for US Sports lovers with basketball, baseball, NFL and Ice Hockey on the list. Overall, only the most obscure niches are missing so this is comprehensive enough for most users.
In terms of odds, BetBull has been widely praised among users for its high odds, particularly in football but also for other events such as basketball, cricket and darts. They are new and this is also a different concept so don't expect to see them appear on the main odds comparison sites just yet but if you test this for yourself then you'll see how well they compete with the big brands.
Unlike similar betting sites, and admittedly there is a very small pool of them, BetBull have live betting and also live streaming which is a big plus when it comes to bets.
Banking
Funding options start at BetBull with all major debit cards and that gives most of us a quick and easy way to start playing. EWallets are also here and while this is a fairly small list, the main providers Skrill, Neteller and PaySafe are all included so all of the big payment methods are here.
Transactions should be instant so this is another strong section for BetBull to offer new customers.
Betting Limits: Deposits and Withdrawals
Players should note that if they are looking to take advantage of a BetBull free bet or another type of promotion, there may be specific rules in regard to minimum deposits. At the end of this BetBull review, we have highlighted the welcome bonus that is available as of March 2020 and the minimum laid down in this instance is £20.00.
As a general rule, if you are looking to fund your account on an ongoing basis, having already made use of the welcome deal, the minimum deposit is set at a very low level of £5.00. The transaction time should be instant in the majority of cases as the operator doesn't want you to hang around – they just want you to be up and playing in the shortest possible time.
The main point to note in regard to lower limits comes with withdrawals and these are set quite high at £20.00. That's more than most sports betting sites but it's not an unachievable amount and it shouldn't deter you from using the BetBull app. As is the case with most sportsbooks, the transaction times with withdrawals may be a little longer so you could be waiting for up to 48 hours for the money to hit your account.
Once again, this isn't an unacceptable waiting time and BetBull will look to process this more quickly if they possibly can.
Moving on to betting limits and there's lots to take on board here. BetBull have set some maximum payout limits and these vary from sport to sport.
Starting with football, players can win up to £25,000 at one time on the top leagues and competitions around Europe including the English Premier League, La Liga, Serie A, German Bundesliga, French Ligue 1, FIFA World Cup, UEFA European Championships, UEFA Champions League and UEFA Cup.
For all other competitions, the maximum payout in one go is set at £12,500.
The next set of betting limits applies to horse racing and the upper level is £12,500. This is for all races taking place under an official service in the UK and Ireland and / or those which are broadcast live by SIS or an alternative provider, inclusive of shows, offs, results and live pictures.
For all other horse racing not covered by the above classification, the maximum payout is £5,000.
From this point, things get a little less complex as all other sporting markets carry a maximum payout limit on any bet at £6,250. For non sports betting such as a political or entertainment bet, the maximum is reduced to £1,250.
As a final point to note in this section of our BetBull review, the maximum ante post payout to customers on any single day is £25,000.
That's a full rundown of the points relating to payout limits but you can read them in their entirety, if you wish, on the BetBull general terms and conditions page.
Customer Service
BetBull have filled their betting app with all the positive points that you would expect to see from a main desktop sportsbook and that includes the live chat operator. You can therefore speak to a representative 24 hours a day through the live chat, seven days a week and that's a great place to start.
If you want to solve things for yourself then there is a good set of frequently asked questions and these are nicely laid out with no jargon so they're easy to follow. If all of that doesn't serve your purpose, you can send an email to customer support where you should get a quick response so this is a comprehensive list where the service has been found to be fast and effective.
Download and Minimum Requirements for the BetBull App
We would always recommend downloading the BetBull betting app if you can because this is by far the quickest way to access your account via a mobile device. The only time you should be looking for a mobile site is when you don't have enough capacity on your phone so what does BetBull need in this respect?
If you intend to access the BetBull betting app when using an iPhone, you must have a minimum of iOS 8 installed on your device. Anything below that and the app simply will not work. For reference, the download size is 70.6 MB.
If we turn to the Android devices, the minimum in this respect is version 7. Be sure to have this, or higher, on your phone in order for the BetBull app to work properly. The size in this case is 30MB.
In order to keep the app working to its optimum functionality, we also recommend that you download any software update that is released by your provider. It may not be essential to your ongoing enjoyment of BetBull for you to do this but it will keep all apps on your device working to their peak performance and it makes sense to do these whenever an update becomes available.
In regards to downloading the app, the process will differ depending on which device you have. For iPhone users, the procedure is much simpler as you just have to click on the iTunes store. Once you are inside, search for BetBull and this should be the first, or possibly second, result that comes up.
Now that you have found the BetBull app, click on the button marked 'get' and the download process will complete in seconds. It's the fastest of the two options but for those that have an Android phone, it's still quick to carry out even if it is a little more complicated.
The issue here is that Google are not completely happy with offering sports betting apps so it's not just a factor with BetBull; this is likely to happen with any betting company so here's what you need to do:
Find the BetBull sports betting site on your mobile device and from there, you will find a link. Click on this and it will start the download process for you.
While iPhone users will find that the BetBull betting app download process is far more simple, both options shouldn't take up more than a couple of minutes of your time. In all cases, the app is free to use and it has fast functionality – as long as you have the equipment to back it up.
It's easy to navigate around and find important sections such as the cashier and the customer service facilities so it comes highly recommended. Using the mobile website is an alternative but for most BetBull customers, the app wins out every time.
FAQs about BetBull
Can you Access the BetBull App from your Desktop as well?
The very quick answer to this question is 'no' – you cannot access BetBull from a static desktop. This has purely been designed for mobile users and as such, the BetBull betting app is only available via an iOS or Android device.
One small point to note in this section is the fact that BetBull do have a website available on desktop and while you cannot place bets on it, there are advantages relating to this. As you work through this BetBull review, you may notice that there are a number of terms and conditions to follow and many customers may find it easier to read through these when they have a laptop or desktop in front of them with a bigger screen. We certainly found it useful when running through various parts of this round up but in terms of staking on desktop, that doesn't happen at the moment.
In the future, it may be conceivable that the operator will extend their service and a desktop version will be brought in but having an app only system is their USP so we suspect this won't happen. In the meantime, our BetBull review is focused on a mobile only operator.
How to Place a Bet on the BetBull App?
The actual act of placing a bet should be a simple one but when we're talking about an app only service such as BetBull, this becomes even more important. Betting on mobile offers the ultimate in flexibility but it's often the case that clumsy fingers can't always navigate around quickly enough.
That seems to be an issue that BetBull have taken on board as the screen text is as large as it can possibly be and the betting buttons are prominent. That may sound like a small point but when you're trying to bet quickly, particularly in the live sports betting markets, it takes on a whole new level of importance.
The process starts positively enough with markets laid out in a logical order so, if you want to bet on football, horse racing or any other sport offered by the BetBull platform then it's very easy to spot what you want and to navigate towards it.
Once you have found the sport, you can then use easy to follow menus for the match that you want to bet on. So, taking the English Premier League as an example, this is clearly marked and a list of upcoming matches will appear on the screen.
Click on your chosen fixture and the result betting comes up first. There will be three options – one for the draw and the remaining two are on a win for either side. Odds will be shown next to those three and you then have to click on the price of your choice. Having clicked, a virtual betslip will appear and you then type in your selected bet. Click to confirm and that bet is now placed.
If there is an each way betting option, this will be shown and customers can also add extra selections in order to form a straight line multiple or a system bet such as a Lucky 15 or a Trixie.
Options beyond the straight result can be easily found and if you want a side bet such as Both Teams to Score, the betting process is the same.
We've focused on football as our example but this process applies to any available sport and it's really very simple to place a bet on this BetBull betting app.
Is BetBull Safe and Secure?
BetBull operate a fully encrypted website with strong secure socket layer (SSL) security so, when you ask the question is BetBull safe, you should be able to play here with complete peace of mind.
We also need to establish whether they are licensed and fully regulated to offer services within your country and in this case, our obvious focus is on the UK. Operators have to be regulated by the UK Gambling Commission and that's definitely the case with BetBull. All of the information relating to that UK gambling regulation can be found on their website and it's good to see them being open and transparent about this.
BetBull have been online since 2003 and that's a relatively long time in this new, digital age. That longevity helps to build up a level of trust and that factor can also be important when finding a safe and secure betting site. Lastly, there is a very comprehensive section on responsible gambling and that's also good to see. To summarise, this is a safe, secure and trusted operator that ticks all the boxes at this stage of our BetBull review.
Is there a BetBull Free Bet?
Like other operators who focus on the mobile only sector, BetBull keep their promotions down to a minimum. That isn't to say that you cannot claim a BetBull free bet but the main benefit here is to have a flexible service with competitive odds and a good selection of markets.
There has been a welcome offer in place for some time and, while the exact details will be subject to change, this is the point where customers are likely to have access to a little extra. The BetBull free bet in this instance is worth up to £100.00 and it works by calculating a set of qualifying bets after players have signed up.
To claim it, complete the simple registration process in the first instance and make an initial deposit to cover the bets. Use a debit card to do this and then add between £20.00 and £100.00 to your new account. To claim your BetBull free bets, you now need to place a qualifier. This can be from anywhere in the sportsbook and the bet in question must carry minimum odds of 1/2 (1.5).
Once staked, BetBull will release four free bets to the equivalent of your deposit and qualifying bet. For example, if you deposit the minimum £20.00 then you will receive four free bets worth £5.00 each. At the top end of the scale, the maximum deposit and qualifying bet of £100.00 will trigger 4x free bets at £25.00 each.
As a general rule on BetBull free bet tokens, these must be used on a multiple or system bet where the total odds work out at Even Money or longer. You will have 7 days in which to use those tokens or they will expire.
Obviously the offer may change but the current deal, as of March 2020, is a good indicator in terms of how BetBull approach their promotions. The fine details may change but, while we suggest you read the terms and conditions in full, these are general points to note for any Bet Bull free bet deal that may come along.
While that welcome bonus was available, there were no ongoing offers for existing customers and while that may change in the future, that's a fairly typical scenario as far as BetBull free bets are concerned.
Conclusion
The review covers the basic points that new customers want to know before they sign up and in the main this is very positive. Betting odds are competitive, customer service is effective and there is a good choice of betting markets to get involved with.
But the real plus of the BetBull set up comes with the community approach which looks for betting tips and value all through your journey. It's a novel concept and one where it's certainly worth a sign up just to see what it's all about.
Pros:
Innovative, community led, social betting platform
Welcome bonus and loyalty programme in place
Wide choice of customer service options including Live Chat
Cons:
It's tough to find a downside here but perhaps the list of funding options, payment methods and markets could be improved upon in the future