Betting on the 2017 British Journalism Awards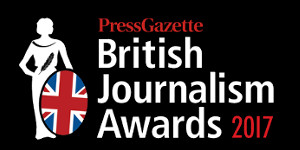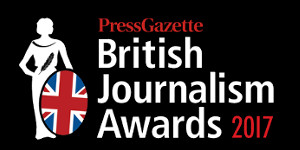 The World of Journalism holds an annual awards night which will take place this year at the prestigious Connaught Rooms in London on December 11. The leading lights of the industry will be in attendance to acknowledge their peers for outstanding work in their individual fields.
The event has been established for some years now and as a result, a small but active set of betting markets are attached. The awards night features a number of different categories but what exactly is available and what can we do to identify some winners on the night?
Options
When it comes to the night in question, several award categories have been opened. These include features journalism, arts and entertainment, business finance and economics, news provider of the year, sports and more.
Considering there are so many categories, the betting options are a little restricted and with less than a month to go until the winners are announced, we can only bet on the Comment Journalism category right now. The upside of that is that the names involved may be more familiar to casual punters whereas many of the other sections are very specialised and it would be tough to pick the winner unless you had specialist knowledge on that side of the industry.
So, let's take a look at the runners and riders along with the best prices on offer currently.
Out in Front
The favourite to take the award for Comment Journalism in 2017 is James O'Brien who is on offer at a top price of 3/1 with both Ladbrokes and Coral. O'Brien is best known for his work with the LBC radio station where he currently hosts a popular phone in shown between 10 am and 1 pm every weekday in the UK.
Following closely behind is Janice Turner at a best of 4/1 with Ladbrokes and Coral again. Turner is a columnist and feature writer for the Times who has been very active this year and attracted plenty of reaction to a September feature on the Gender Battle.
Chasing Behind
It's a relatively tight market all the way through here and our third favourite is Nick Cohen who is at best odds of 5/1 – once again with Ladbrokes and Coral. A 56 year old journalist with bags of experience, Cohen could be the one to watch in this market. His CV covers a whole host of publications including The Spectator, the New Statesman and the Evening Standard but he may be best known for his work with the Guardian.
Also at 5/1 with Ladbrokes is Susie Boniface who you may know by another name. She uses a number of writing identifies but perhaps the most familiar is 'Fleet Street Fox' which is utilised on her popular column for the Daily Mirror.
At 6/1 with both Coral and Ladbrokes is David Aaronovitch who is perhaps the most familiar name so far. A regular columnist for the Times, Aaronovitch has been particularly active this year and that, of course, is one of the keys to landing this award.
Completing the list of names in the chasing pack is Aditya Chackrabortty at 8/1 with Coral and Ladbrokes once again. He is a Guardian columnist and despite not having the longest price in this market, he is arguably the least-known of all the contenders – outside of the world of journalism at least.
2017 has been a breakthrough year for Chackrabortty to some extent but is it too early for him to secure an award of this magnitude?
Outside Options
It may be ironic for those with less than expert knowledge of this industry to note that two of the more familiar names are bringing up the rear in the Comment Journalism market. Matthew Parris is at a top price of 8/1 while Polly Toynbee is our rank outsider this year at a best of 12/1 – once again, those figures are with Ladbrokes.
Parris is moving towards the veteran stage of his career and at the age of 68 is now a regular columnist for the Spectator. He first came to prominence in the UK as a presenter of the TV show Weekend World in 1986 and has contributed to many publications over the years but has he made a case to upset this market in 2017?
Toynbee, meanwhile, has one of the longest running columns of anyone on this list and has been writing for the Guardian since 1998. These are both respected names in the industry and perhaps for that reason alone we should not rule them out.
Verdict
That is it in terms of what you can bet on in this market right now and considering that the awards night is less than a month away, that seems unlikely to change ahead of the event. So, it's all about picking a winner in the Comment Journalist category from the names that we have listed.
James O'Brien is the favourite and arguably the most well known name among those with the shorter prices. That shouldn't sway your opinion however as the award is made by their peers and not by the voting public.
With that in mind we probably shouldn't be expecting a shock in this year's outcome. Previous years' results haven't yielded many surprises so O'Brien is definitely in the frame. Overall it is a tough one to call if you haven't any specialised knowledge but Janice Turner has perhaps been the more active and the journalist who has sparked more of a reaction to her work so we're punting on the second favourite in this market.
Best Bet:
Janice Turner to win Best Comment Journalist at the British Journalism Awards at 4/1 with Ladbrokes