A Guide to Cash Out Bets
What Does Cash Out Mean?
Cash Out is a relatively new phenomenon in the world of online betting and it's a process that literally lets the punter 'cash out' the bet before the event in question has come to an end. It's a good way to take a profit if a selection is winning but the backer isn't convinced that it will go on and close out the bet.
Of course, the profit in question is not as large as it would be if the bet were allowed to run but as the following example shows, it can be a useful method to add to an overall betting strategy.
How Does Cash Out Work in a Real Example?
Using a real example from a Premier League football match, we look back to the start of the 2018/19 season. On Saturday August 18, Chelsea played Arsenal at Stamford Bridge and with two strong sides on show, the draw was a popular option at around the 3/1 mark.
Let's say you had placed an ante post bet on the draw at 3/1 with a strong cash out provider such as Coral or William Hill. The game itself provided a topsy-turvy first half where Chelsea went into an early 2-0 lead before Arsenal pegged it back to 2-2 at half time. With four goals inside 45 minutes, there was potential for many more and the cash out option on the draw would have been a tempter.
At half time, punters may have got an odds on cash out price on the draw but by the 80th minute, that would have increased, possibly to around 2/1. As it was, Marcos Alonso scored for Chelsea in the 81st minute and his side won 3-2.
Therefore, using this game as an example, the punter who backed the draw and didn't cash out would have lost their stake but the customer who cashed out on 80 minutes, took a reduced profit in spite of the final result.
Best Cash Out Bookmakers and Cash Out Betting Sites in 2018
While most bookmakers now apply some form of cash out offer, some are better to use than others if you are thinking of doing this on a regular basis. This is due to flexibility, odds involved when cashing out and the range of cash out options that are available.
Here is our recommended list:
William Hill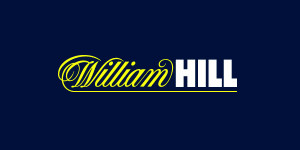 They may be an established bookmaker but William Hill have never been slow to take on new industry innovations. Hills' cash out facility is known as 'Cash in my bet' and we recommend it firstly because it's very flexible and can be used for single and multi bets for a wider range of sports than most bookies provide.
William Hill also clearly show cash out value at any stage in the game so it's quick and simple for a customer to act and take a profit whenever they want.
MansionBet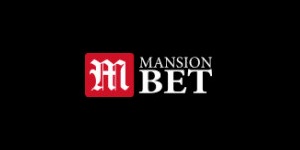 While the wider Mansion Group made their name through casino play, the newly-launched sportsbook has a number of benefits and cashout is just one of them. Single and multiple bets can be cashed out and the option extends to both pre-match and in-play betting.
We like MansionBet's cash out because it is so user-friendly with figures shown so clearly on the interface so there is no confusion as to the sums involved. The process is also quick with no delay after the cash out is accepted.
Coral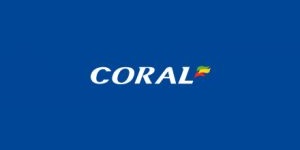 Coral are another respected bookmaker whose history predates that of the internet and trust is always important in any aspect of betting. Their cash out option is also flexible in terms of the number of sports available and they also offer partial as well as total cashout.
With partial cashout, customers can withdraw part of their profit and leave the rest of the stake to ride and this is a useful facility for many.
Ladbrokes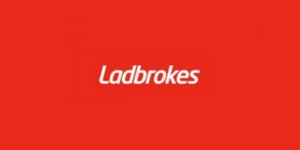 The cashout service from Ladbrokes is a little more restrictive because it only applies to football and horse racing. However, it is a user-friendly service which is simple to follow and is quick to carry out.
There is a high cashout limit here of £50k and once again, there is the element of trust that comes with a long-established brand.
Guide to in-play betting
In-play, or live betting is the practise of staking on an event once it has started. Lots of punters like it because it really tests their skills as a sports analyst and the odds for in-play events can also be much higher.
If, for example, a football team goes 1-0 down after ten minutes then their in-play odds to win the game will lengthen but they still have 80 minutes plus injury time left to turn things around. This is where shrewd punters can often take advantage by taking those longer odds and earning a higher profit if they come in.
Cash out is also available with most bookies as an in-play option and there are many reasons why this could be useful.
Why Cash Out in-play?
Once an in-play bet has been placed it is recommended that punters watch the live action if possible. This allows them to analyse how the game is developing and if that analysis suggests that a winning bet has a danger of being wiped out before settlement, this is where cash out comes into play.
Taking football as an obvious example, if a winning team starts to lose possession and the opponents begin to gain control, that could be an obvious time to cash out. Back prices can often be longer for in-play betting and the advent of cash out provides a useful tool for players to cash in and make early profits before the event comes to its conclusion.
How to Cash Out in-play?
The exact mechanics of in play cash out may vary between each sportsbook but any method should be very straightforward. Once signed in, at the top right hand corner of the home page there will be a tab labelled 'My Bets'. Once clicked, unsettled bets will appear first and for the stake in question, a cash out sum should be showing, or a link would be provided so that customers can see what their options are.
A prominent 'Accept' or 'Cash Out' button can then be clicked in order to cash out and claim the return.
Conclusion
Not every cash out is going to prove to be the correct decision but this is a new innovation that has proved to be very popular in a short space of time. Occasionally, we feel certain that our winning bet isn't going to last the distance so by cashing out, it's still possible to take a profit. At times that profit can still be a generous one and there is an option offered by some bookies of a partial cash out where part of a return can be taken and the rest is left to let ride.
Terms differ between bookies so we would remind you to check those before going ahead and we've also provided some of the best cash out operators which will guide you through the process in a clear and concise manner.