Sir Alex Ferguson: The Story Behind the Success
He's the man who guided Manchester United through the most successful period in their history. They were dominant in the early years of the Premier League while winning a host of additional domestic trophies in England and in Europe during the tenure of Sir Alex Ferguson.
Those with long memories had felt that no manager would ever surpass the efforts of Sir Matt Busby, the man who overcame tragedy at Munich in 1958 to become the first man to manage an English European Cup winning side ten years later.
Playing Career
While there is something of a modern trend to employ coaches who have little or no experience as players, that certainly wasn't the case with Alex Ferguson. Playing as a striker with a host of clubs including Rangers, Queens Park and Dunfermline, he returned a prolific set of scoring stats and it seems surprising that Fergie didn't make an appearance for the full Scottish national side.
During his time on the pitch, Ferguson won some minor honours and was the leading scorer in division one across the 1965/66 season. It all ended in the mid-1970s before he made his first steps on the road to management.
Early Inroads
Alex Ferguson went straight from playing into management and took over the reins at East Stirling at the age of just 32. It was here, while at the development stage that we got the first clue as to Fergie's future management style as player Bobby McCulley stating that he was 'afraid' of the manager and found him to be 'frightening'
The rule by fear element was a theme at Manchester United but before he reached Old Trafford, the Scot would experience a spell at St Mirren who would become known as the only club to sack Alex Ferguson. It was a blot on his CV but before too long, he would be making a significant mark on Scottish football.
Scottish Success
Ferguson took over the manager's hot seat at Aberdeen in June 1978. He'd previously turned the role down in 1977 but accepted when Billy McNeill left the club after just one season. Over the next few seasons, Fergie would establish himself in Scotland and prove why he was so coveted by clubs in England and beyond.
This was a time when the Old Firm still dominated the game and fans were used to seeing a Celtic or Rangers league triumph at the end of each campaign. It started slowly however with Aberdeen failing to make their mark and the club ended the 1970s without any additional silverware.
The 80s would be very different and at the very start of the decade, Aberdeen won their first Scottish League title for 25 years. This was also the first time in 15 years that a club other than Celtic or Rangers had lifted the trophy.
Aberdeen were now a serious proposition but the best was yet to come: In 1982, the team won the Scottish Cup and that gave another gateway into Europe. At this point, it's reported that Ferguson turned down the manager's job at Wolves and that proved to be a shrewd decision.
In 1982/83, Ferguson and Aberdeen secured an incredible feat when they won the European Cup Winners Cup. It was no fluke with a win over Bayern Munich in an earlier round before a stunning victory against Real Madrid in the final.
From there, Fergie and his side went on to win the European Super Cup, the Scottish League title and both domestic cups. Scotland couldn't hold him for much longer and, in November 1986, Ferguson finally made the trip down, across the border, to sign up with Manchester United.
Glory, Glory Man United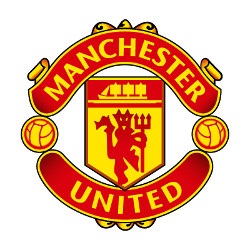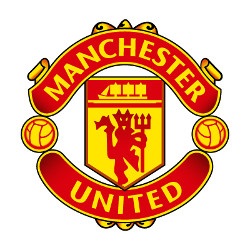 Sir Alex Ferguson's achievements with Manchester United are legendary and it pays to start off this section by looking at the list of honours that the club achieved during his tenure. United won the Premier League on no fewer than 13 occasions, more than the majority of clubs will achieve during their existence.
In addition to those league titles, the Red Devils claimed four FA Cups and four League Cups plus a host of minor domestic trophies. But it was their achievements in Europe that would have been particularly pleasing for Fergie and the club as a whole. An early European Cup Winners Cup success was followed, memorably, by two Champions League trophies in 1999 and 2008.
It's a record that is unlikely to be beaten but what led to those successes on both sides of the border?
What Made him Tick?
We've briefly touched on that fear element that made Sir Alex Ferguson one of the most successful club managers the game has ever known. His fierce reputation continued to build at Aberdeen where the players are said to have called him 'Furious Fergie' and it's said that he once fined player John Hewitt for overtaking his car on a public highway.
At Manchester United, we remember that lasting image of a stitched up David Beckham who had been on the wrong end of one of Fergie's rages but did he simply rule by fear?
Back in 2012, Sir Alex revealed some of his management secrets to US University students at Harvard. Among the many pieces of insight he gave, Fergie expressed the need to remain in control of emotions at all times. Some disgruntled players might suggest he lacked that control but his list of achievements would tell a different story.
In the report, which is a fascinating read, Ferguson also speaks of the need not to cede that control. This wasn't a leadership by committee and although the manager was backed by some brilliant coaches, he was always the one in sole charge.
Not fearing a rebuilding process was also said to be important. Ferguson did just this when he arrived at Old Trafford, making sure that the days of some players, most notably Paul McGrath and Norman Whiteside, were numbered.
Of course, Ferguson was later blessed with some of the best players of the 1990s and early 2000s. The Class of 92 as they were called, featured David Beckham, Ryan Giggs, Nicky Butt, Paul Scholes and the Neville brothers and they were to become the heartbeat of the side for many years.
As great as they were, someone needed to mould them into shape.
Tough Act to Follow
Fergie's qualities are, perhaps, underlined by Manchester United's struggles since he retired from managing the club. Sir Alex landed his last Premier League trophy in 2012/13 and the club haven't won the domestic title since. They've worked their way through four permanent managers – David Moyes, Louis Van Gaal, Jose Mourinho and Ole Gunnar Solskjaer and none have come close to matching that former level of success.
Perhaps nobody ever will and even in a century from now, future football fans will look back and cite Sir Alex Ferguson as the greatest manager of all time.