2018/19 UEFA Nations League Betting
Please keep in mind that all odds mentioned are accurate at the time published on 31/07/2018 11:24 am and are likely to change.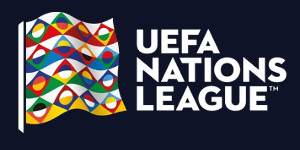 After a thrilling World Cup in Russia, leagues around Europe are getting ready for new campaigns. La Liga, Serie A, the English Premier League and others will soon be in full swing and, following all the excitement of the global tournament, UEFA has been looking to inject a little more entertainment into international football from 2018/19 onwards.
Friendly Fire
The dreaded international break was something of a bore for football fans: Just as their favourite leagues were gaining momentum, a round of meaningless international friendlies came along to spoil all the fun.
Hopefully, that will all become a thing of the past with the introduction of the UEFA Nations League, a tournament that is designed to make every game a competitive one. Here's how the format works along with the odds for the first edition of this competition.
UEFA Nations League Format
The Nations League 2018/19 will involve all 55 member nations of UEFA, the governing body for international football in Europe. The qualifying stage will take place between September and November with the finals set to be held in June 2019.
Qualification for Euro 2020 is up for grabs as part of the overall contest so this is set to be a highly contested league and one that should achieve the aim of doing away with those meaningless matches.
There are four leagues and four groups within each of those leagues. These have been seeded so that the teams involved are evenly matched so we shouldn't see any one-sided contests and every game should be a competitive one. As an example, England will be playing Spain and Croatia in their group – two sides that are fairly level with them in terms of quality so we can expect tight games right across the tournament.
There is potential for promotion and relegation too so there are plenty of incentives to reach the final stages of this contest. It's a very new concept and one that will become clearer as it develops but that is the essential format. The question now is – who is going to win?
Strength in Depth
European international football is very strong right now and the UEFA contingent provided all four semi finalists at the recent World Cup. France went on to win it and as you might expect, Didier Deschamps' men are among the frontrunners to claim the very first UEFA Nations League.
However, it may be slightly more of a surprise to see that Spain are actually the favourites to win this opening tournament and you can pick them up at 4/1 with 188Bet. European Champions in 2008 and 2012 and World Cup winners in 2010, the Spanish have a great recent history but were poor at Russia 2018 so their immediate form would be a concern.
However, supporters of the Nations League favourites would argue that the fallout from the sacking of their Head Coach on the eve of the tournament affected their performance on the pitch. With greater stability brought about by the appointment of Luis Enrique, are Spain worthy of heading this market?
For many, a better option would be to back France at best odds of 5/1 with SportingBet and Royal Panda. They are the current World Champions and were undoubtedly the best team at the tournament so seem to offer some decent value as the second favourites.
Chasing Pack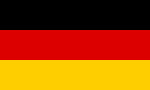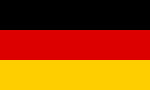 The biggest surprise of the World Cup saw holders Germany crash out at the group stages following defeats to Mexico and South Korea. They were ineffective in Russia but the Germans still see plenty of support for this new competition at odds of 5/1 with Boylesports and Betway for the outright win.
It seemed as though Joachim Low needed to change some of the 'old guard' and the new manager will certainly be forced into one change following the international retirement of Mesut Ozil. The Germans will have plenty of new faces but many punters will be wary of backing the 2014 World Champions at that 5/1 figure.
Belgium secured third place at Russia 2018 and are the fourth favourites to win the new Nations League competition. You can back Roberto Martinez's men at a top price of 11/2 with 188Bet and Royal Panda and, after dispensing with Brazil at the quarter final stage of the World Cup, the Red Devils will attract plenty of interest at that figure.
As we move through the list of countries, Italy, who failed to qualify for the 2018 World Cup, can be found at 11/1 with Betway while England, who made the semi finals in Russia, are available at a top price of 14/1 with SportingBet.
There will be some support for Gareth Southgate's England at that figure but while the Three Lions impressed as they made it to the semis, they were ultimately outclassed by Croatia in the last four.
Outsider Bets
We move into outsider territory with Portugal who are available at odds of 16/1 with 10Bet and Betway. They are the reigning European Champions so can't be ignored but at the World Cup they did little to dispel the theory that they are a one man team and when Cristiano Ronaldo failed to find the target, the Portuguese struggled.
Beaten World Cup finalists Croatia look more interesting at their industry best price of 20/1 with 188Bet and Royal Panda. They are in a tough section with England and Spain but having made it all the way to the final at Russia 2018, the Croatians look undervalued at that 20/1 figure.
Moving further back and bearing in mind that there are 55 countries taking part in this competition, there are lots of unlikely options but other nations worth mentioning may include Poland and Switzerland who are both available at best odds of 40/1 with Betway.
We can't see anyone taking the trophy from that sort of range so who is the most likely winner of the initial UEFA Nations League?
Verdict
Although Spain will have stabilised following the appointment of Luis Enrique we don't think they are fully deserving of their status as outright favourites. At Russia 2018, they appeared to be an ageing side with issues in a number of areas across the pitch and they looked particularly weak in defence.
France will be an obvious choice for many as they were deserving winners of the World Cup and look to be the best team in Europe and beyond. For value outsiders, England, Belgium and particularly Croatia look interesting but while they were disappointing in Russia, there is an old cliché in football that says you should never write off the Germans.
There is some rebuilding to do and Joachim Low's side are in a tough group alongside France and the Netherlands but with some fresh faces and a shake up on the pitch, Germany will always come back strong.
We had hoped that those odds of 5/1 would ease but we're betting on Germany to recover from Russia 2018 failure and claim the first edition of this interesting new tournament.
Best Bets for UEFA Nations League 2018/19:
Germany to win at 5/1 with Betway