Angela Merkel: Next German Chancellor Odds
Please keep in mind that all odds mentioned are accurate at the time published on 09/11/2018 11:23 am and are likely to change.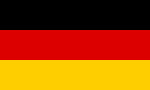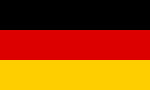 Following on from a period of political instability in some parts of the world, it seemed as though normal service had been resumed in Germany when Angela Merkel and the ruling CDU party were returned to power in 2017.
Germany's stability is an important factor in the global economy and it was therefore a blow to observers when Merkel declared that she would be stepping down as party leader at the end of December. At the same time, she announced that she would be willing to carry on as Chancellor until the next election in 2021 but with her power diminished, that is an unlikely scenario.
In the wake of this news, a betting market has been set up for those who want to stake on who will become the next German Chancellor. A small selection of bookies have declared so far and while there may be some additions to the list in the next few days, we already have some interesting prices.
Out in Front
The market is quite tight with two names ahead of the chasing pack but it's Friedrich Merz who slots in as narrow favourite at best odds of 2/1 with Ladbrokes and SportingBet. Merz is the clear favourite to succeed Merkel as ruler of the Christian Democrats and is a former rival of the current Chancellor. The 62 year old former MEP took a step back from politics during Merkel's rise and to overtake her would bring matters full circle.
It's close at the top however and just behind Merz is the second favourite Annegret Kramp-Karrenbauer who comes in at a top price of 3/1 with SportingBet and Coral. Political correspondents are grateful that the 56 year old commonly goes by the name of AKK and she currently serves Merkel's CDU party as its General Secretary.
Those are the two main contenders as far as the bookmakers are concerned and then we move out to the rest of the field.
The Chasing Pack
Behind the top two, Robert Habeck is the third favourite at best odds of 8/1 with Ladbrokes and Coral while the same bookmakers follow up with Jens Spahn at a top price of 12/1. Of those two, the price on Spahn may be the most interesting one so far as a number of political writers have cited him as the closest challenger to Merz as next CDU leader.
As the current Minister of Health, Jens Spahn may be relatively unknown outside of his native Germany but those close to the campaign suggest he is a genuine contender. The same applies to Robert Habeck who is the leader of the Alliance 90 / Greens.
Other names in the mid-range odds bracket include Volker Bouffier who is available at best odds of 16/1 with SportingBet while both Wolfgang Schauble and Andrea Nahles are quoted at the same top price of 20/1 with Ladbrokes and Coral.
Elsewhere, Daniel Gunther and Ralph Brinkhaus can be backed at 25/1 with Coral and Ladbrokes again while Anja Karliczek and Annalena Baerbock are both available at that same best of 25/1 with SportingBet.
One name that looks particularly interesting here is Armin Laschet who is as short as 10/1 in places but rises to an industry best of 30/1 with SportingBet. Laschet is one of five Deputy Chairmen of the CDU and that discrepancy in the betting markets suggests there could be some real value here.
Outside Punts
There are dozens of names on this list of potential candidates and there are far too many to mention here in full. The market stretches down to a number of rank outsiders at the 100/1 mark, including Martin Sonneborn who is available at that figure with Coral and Ladbrokes while SportingBet quote the same 100/1 price for Alexander Gauland.
SportingBet also have a number of names listed at 80/1 including Johanna Wanka and Alexander Dobrindt. Both are senior politicians within the CDU but would seem to be unlikely winners based on those numbers.
The German market isn't quite as humorous as any British or American counterpart so there are no sportsmen or reality TV stars on the list. Thankfully we can therefore move straight on and consider our verdict.
Verdict
This may be a market where strong knowledge of German politics will be an advantage but if you have the time, there are plenty of articles by industry experts that could give strong indications as to where this bet will go.
It seems at first glance that the two favourites are the most likely to succeed and Friedrich Merz certainly looks like the 'next cab off the rank' in terms of succession at the CDU. AKK as we will refer to her from now on is a strong second runner and in the serious world of German politics, we can certainly ignore gimmicks such as opting for a woman Chancellor to succeed as all contenders will be judged purely on merit.
We are edging towards the favourite Merz but based on the newspaper reports that we've been reading, Jens Spahn is a strong candidate and of all the many prices that are available for this bet, he seems to be the only name that is overvalued.
There's no each way option of course but purely based on that media coverage, 12/1 on Spahn looks to be worth a small wager here.
Best Bets for next Permanent German Chancellor:
Jens Spahn at 12/1 with Coral