BDO Darts Preview 2020
Please keep in mind that all odds mentioned are accurate at the time published on 03/01/2020 10:58 am and are likely to change.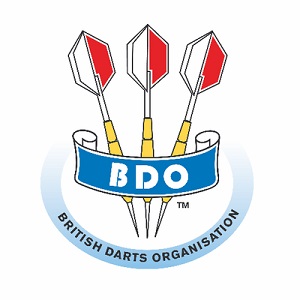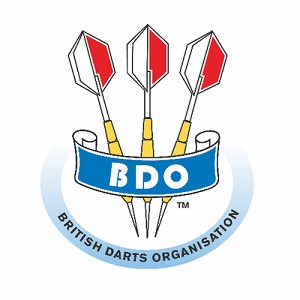 Since the formation of the PDC, the BDO World Darts Championship has always had to live in the shadows of its illustrious counterpart. This is a particularly difficult year for the British Darts Organisation with more defections to the PDC and a reduction in prize money has meant a subdued look ahead towards their biggest event on the calendar.
It's not great news for darts fans but for those looking to take a bet on the BDO World Championship, this might just be the best time of all in terms of value. Let's quickly run over the history and format of this event before deciding on some tips ahead of the first throw.
Event Date: January 4-12, 2020
History and Format
The BDO World Championship is the original edition of this tournament and its history dates all the way back to 1978. Wales' Leighton Rees was the first winner of the trophy and his success led to a golden era for the sport. Great characters such as Jocky Wilson, John Lowe and the unforgettable Eric Bristow helped to popularise darts and the current crop of BDO and PDC throwers still owe these men a great debt.
Across those 41 years of competition, Bristow is the overall record holder with five World Titles, closely followed by Raymond Van Barneveld with four. Glen Durrant has won the BDO World Championship for the last three years but 'Duzza' has now crossed to the PDC and won't be adding to that tally.
In 2020, before the first round proper gets underway, we have a set of preliminary matches before we determine the last 32. In that first round, games are the best of five sets and that increases to seven sets for the second round. The Quarter Finals are the best of nine, the Semis are the best of 11 and the Final itself is the best of 13.
That's the underlying details dealt with so let's now move on and see if we can pick out this year's champion.
Out in Front
With Glen Durrant having moved across to the PDC, we have a new name at the top of the outright betting for 2020. Jim Williams is the clear favourite to win the BDO World Darts Championship this year and he can be picked up at best industry odds of 7/2 with Betway and 10Bet. The man known as 'The Quiff' reached the semi finals of this event last year and followed that up with success in the BDO World Darts Trophy.
At the age of 35, Welshman Williams is something of a late developer but he's highly rated and that 7/2 price puts him some way clear of the chasing pack.
Chasing Throwers
Behind the tournament favourite, we move out to Richard Veenstra who is next on the outright list at a top price of 8/1 with Coral and VBet. Veenstra is one of those players who frequently threatens to take out the top prize without ever quite getting over the line. The Dutchman was the runner up to Jim Williams in that World Darts Trophy of 2019 and he is ranked number two by the BDO so maybe this will be his year.
A little further behind is Wesley Harms at a best of 10/1 with SportingBet and 888Sport while you can also pick up Scott Waites at that same top price of 10/1 – this time with Ladbrokes and SportNation. Waites is our first former World Champion and, in fact, he is a two-time winner with his most recent success coming in 2016.
Scott Mitchell also won this event – back in 2015 – and he is on offer at best odds of 14/1 with SportingBet. Scotty Dog is as short as 9/1 in places so potential punters would be wise to jump on that 14/1 figure.
Moving through the field, Michael Unterbuchner is available at a top price of 20/1 with William Hill and BetFred while Leighton Bennett is also at 20/1 with Ladbrokes and VBet. Bennett was the youth champion a year ago and while he's still only 14, he clearly has some support.
Other darters with mid-range prices include Dave Parleti at best odds of 22/1 with 10Bet and SportPesa plus Martijn Kleermaker and Mario Vandenbogaerde who can both be picked up at a top price of 25/1 with SportingBet.
Outside Punts
The BDO produced one of the biggest shocks in World Darts when Keith Deller won in 1983 and it still has some potential for a surprise outcome. As we move down through the outright win market, some names to look out for might include Wayne Warren at best odds of 28/1 with VBet, Gary Robson at a top price of 50/1 with Betway and Justin Thompson at 66/1 with SportingBet.
These, and other throwers, have the talent to come through in the shorter, earlier rounds and as the competition gets more intense, there is that faint possibility that they can deliver the biggest prize of all. We suspect, however, that the 2020 BDO World Darts Champion will come from a much shorter price so who's it going to be?
Verdict
Away from the outright win markets, there is a handful of side bets available and, of course, you can enjoy a full set of betting options for each individual match. We suspect that there will be at least one, maximum 170 checkout but were hoping for a better price than the best of 8/15 from VBet.
Therefore, we'll focus on the winner and there are a number of worthy contenders at the top of the list. The favourite – Jim Williams – seems to have come from nowhere but can he handle the pressure on the biggest stage of all? We suspect that we may not be looking for a first time champion but there are very few former winners in the field. Scott Mitchell has been here before but Scotty Dog is a long way from his best so the man we're going to focus on is Scott Waites.
Waites has been far more consistent since winning the last of his World Titles and he may well have added to that list had it not been for Glen Durrant. With Duzza gone, Waites has the chance to prove us correct and, as he knows what it takes to get over the line, we'll take him at that generous 10/1 figure.
Elsewhere, Richard Veenstra is one of a number of talented players who can go deep into this tournament so we'll take a slight hedge by adding the Dutchman as an Each Way pick.
Best Bets:
Scott Waites to win at 10/1 with Ladbrokes
Richard Veenstra Each Way at 8/1 with Coral