Canadian Grand Prix 2018: Hamilton Under Pressure as Season Progresses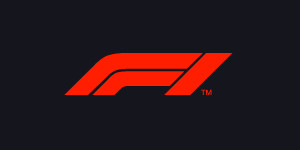 After six races of the new F1 season, some pundits are starting to believe that this could be a three-way battle for the Drivers' title. The wins have been shared evenly between Sebastian Vettel, Daniel Ricciardo and reigning champion Lewis Hamilton so what's in store as the circuit comes to Canada this weekend?
Dominant Driver
Red Bull took the headlines in Monaco last time out with Ricciardo winning the race and his teammate Max Verstappen recording the fastest lap but there isn't much support for the pair in Canada. The tight street circuit last time out is in complete contrast to the track in Montreal where speed is key from start to finish.
Hamilton has dominated here in recent years so the Englishman becomes a clear favourite at a preferred venue at best odds of 16/11 with MarathonBet for the win. Vettel is next on the list at 2/1 with Ladbrokes and Coral and then we have a huge gap to Ricciardo at a price of 25/1 with Unibet and SportingBet.
The reason for the Australian's drift is down to the grid penalties that will be imposed for changing engine components so that 25/1 figure isn't reflective of form. It will simply be tough for Ricciardo to battle through from the back in conditions that are totally alien to those in which he thrived at Monaco.
Chasing Pack
Those distant odds of 25/1 mean that Daniel Ricciardo starts as a mere sixth favourite for the Canadian Grand Prix so there are other drivers who seem to be in with a better chance of challenging Hamilton in Montreal.
Mercedes have dominated the track recently so there will be some support for Valtteri Bottas at best odds of 7/1 with SportingBet and 188Bet while Max Verstappen is out at a top price of 10/1. Kimi Raikkonen then follows at 12/1 with William Hill.
We then get to Ricciardo and behind the Red Bull driver things drift dramatically with four-figure odds on the remaining men, led by Carlos Sainz at a best of 1000/1 with Sun Bets and Betway. We'd need a huge shock for anyone to come home at that sort of price so we'll quickly move on to our other betting options before we consider our final verdict.
Outright Update
Ricciardo's win in Monaco has had little effect on the overall market for the Drivers' Championship where Lewis Hamilton is way out in front at best odds of 1/2 with William Hill and Sun Bets.
Sebastian Vettel follows at 2/1 with most outlets including Boylesports and 188Bet and then we move right out to Daniel Ricciardo, who is third favourite but at a distant top price of 25/1 with Ladbrokes and Coral.
The bookies don't, therefore, seem to agree that the Drivers' Championship is a three-horse race. For reference, Valtteri Bottas follows on at 33/1 with William Hill and 888Sport, followed by Max Verstappen at 100/1 with 188Bet.
The Constructors' Championship looks even more certain with Mercedes at 3/10 with Unibet and Ferrari at 3/1 with Coral, some way ahead of the rest of the field. We're not even thinking about looking beyond Mercedes in that particular market so let's get back to Canada and see what other bets are available.
Other Betting Options
Our favoured side markets are for Pole Position and Fastest Lap and these both reflect the dominance of Mercedes and Lewis Hamilton in particular. For the Pole Position option, Hamilton leads the way at best odds of 13/8 with William Hill, followed by Sebastian Vettel at a top price of 7/4 with Coral and Ladbrokes.
Bottas follows at a best of 9/1 with SportingBet and you can then pick up Raikkonen at 10/1 with Coral. As you would expect, there isn't too much support for Daniel Ricciardo in view of those grid penalties, but we thought that the Red Bull man might be a little longer than his best odds of 12/1 with Ladbrokes.
Over to the Fastest Lap and it's Hamilton out in front again at a top price of 28/11 with 10Bet and Sport Pesa followed, inevitably, by Vettel at best odds of 11/4 with Ladbrokes and Coral. Bottas follows at 4/1 with MarathonBet and there will be some support this time for Ricciardo at 11/2 with William Hill and Verstappen at 7/1 with 188Bet.
That rounds up our favoured markets so let's see if we can pick some winners.
Verdict
At this relatively early point in the season, we have one of the most open Drivers' Championships that we've seen for some time. Six wins have been shared equally between three drivers while the Pole Position and Fastest Lap profits have also involved a number of different men.
Interestingly, Lewis Hamilton has only taken two poles this season and has yet to record the fastest lap but the nature of the circuit in Canada, flat and open, means that speed is king and the best driver with the best engine should win out.
That theory is backed up when we look at last year's race where Hamilton won, took pole and claimed the fastest lap. In fact, the Mercedes number one driver has started at the head of the grid six times and that's a record that includes three straight poles since 2015.
He's also aiming for his fourth straight win and his seventh overall – a figure that would see him tie for the overall Canadian GP record with Michael Schumacher.
So far it's not been all about Lewis Hamilton and the remainder of the season should prove to be very open but for this weekend, his dominance at the Canadian Grand Prix makes it impossible to look anywhere else.
He's a little short for the win, so by all means take a small profit on the chequered flag if you like but for a little extra value, consider these prices from the most popular side markets.
Best Bets:
Lewis Hamilton to take Pole Position at 13/8 with William Hill
Lewis Hamilton to record the Fastest Lap at 28/11 with 10Bet