Christmas Specials 2018: Betting and Odds Preview
Please keep in mind that all odds mentioned are accurate at the time published on 14/11/2018 1:03 pm and are likely to change.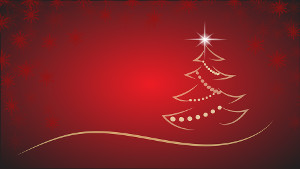 The festive season is almost here and in terms of betting, that means a repeat of some popular Christmas markets that have been around for years. These are among the oldest novelty bets in existence and the two that stand the test of time have been available since long before the birth of the internet.
While the list of bookmakers getting involved seems to get shorter, these options always have their followers so let's get straight on and see what's in store for 2018.
Let it Snow
The most common festive bet is on a White Christmas – i.e. snow falling in Christmas Day, December 25. The first point to note here are the rules and they state that snow has to fall at any time during the 24 hours of Christmas Day and that snow lying on the ground does not count towards a winning bet.
Two bookmakers have got involved so far with Ladbrokes offering snow at a single location – London Heathrow Airport – at 5/1. William Hill have better odds of 8/1 in that respect and they have plenty of additional options at airports up and down the UK.
There are three favourites, all based in Scotland and all are available at the same price of 3/1. Aberdeen, Edinburgh and Glasgow are the locations in question and they are followed by Belfast, Leeds, Liverpool and Manchester which are all available at 5/1.
The list continues with Birmingham and Dublin at 6/1, Cardiff and Norwich at 8/1 and Hills round things off with Penzance, in the South West corner of the country, at 10/1.
At present, the long range weather forecast for the UK on Christmas day is mild with some cloud cover so that's not necessarily encouraging. However, we are still some six weeks away from the big day and that will almost certainly alter at least once in the time that we have left.
The Battle for Number One
The other main festive market involves naming the number one single in the charts on Christmas Day. Once again, Ladbrokes and William Hill are the main players and in most cases they are naming artists rather than identifying a specific song.
We can take advantage of those wider options for a bet where prices differ greatly between the two operators. Ladbrokes, for example, have Ariana Grande available at 2/1 while Hills have the same artist back at an industry best of 6/1. In contrast, at William Hill you can pick up The Fire Tones at just 2/1 while Ladbrokes have the same band at 6/1.
Other options on this list include Lady Gaga at 6/1 with William Hill and her chances may well be boosted by an impressive performance in the Oscar Nominated A Star is Born. Elsewhere, Little Mix and Ed Sheeran are both at 6/1 with Ladbrokes while Queen are at 8/1 with William Hill and the Spice Girls, who have just announced a reformation and accompanying tour, are at 12/1 with William Hill.
All of them could be credible candidates but one particularly interesting price is the 12/1 listed by William Hill on the 2018 Winner of X Factor to deliver the profit. That competition is heading into its final stages but winners of the show have gone on to deliver festive number ones in the recent past.
Finally, some outside bets to consider here include Sir Cliff Richard, Taylor Swift, Adele and the Pogues who all carry the highest price of 50/1 with William Hill.
Verdict
Across 2017/18, Britain suffered a grim period with cold temperatures and more snow than had been witnessed for many years. The poor conditions extended into the middle of March but Christmas itself was relatively clear by contrast.
In October, there were some isolated snow showers in the north of England and in Scotland but the long range forecast appears to be calmer here. All that could change of course but at this early stage we will wait for further weather updates before committing to a White Christmas bet anywhere in the UK.
As for the Christmas number one, the two bookmakers to have declared so far seem to have very different opinions on the subject and that makes our task much harder to call. There is some attention on Ariana Grande who seems more likely to release a single than some artists on the declared list and she offers some value at her 6/1 odds from Hills.
But the bet that interests us here is the 12/1 quoted by William Hill on the 2018 X Factor winner to land the Christmas number one. There's value in that punt because Ladbrokes have opted to nominate the favourite Dalton Harris and even then, he carries shorter odds over there at 8/1.
This talent show doesn't quite dominate the charts to the extent that it has done in the past and, there always seems to be a warring faction who respond by putting a single up against it. However, it retains a strong following and odds of 12/1 that cover a number of bases look generous to us.
Best Christmas Bets for 2018:
The 2018 X Factor Winner for Christmas Number One at 12/1 with William Hill