The Effect of Coronavirus on Betting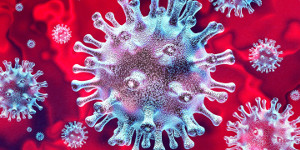 It was rather fitting that Friday the 13th was the day that the sporting world was decimated by the impending threat of Coronavirus. Football leagues across the globe were cancelled, cricket tours and golf tournaments were postponed and sports fans were left feeling bereft.
These are unprecedented times and sport does need to be put into perspective but it is a blow to enthusiasts and the betting community alike.
There are, however, a smattering of events still taking place so, if you would still like to make some stakes, here are your main options.
Horse Racing Defies the Trend
Remember that at this stage, there is no actual ban from the UK government on sporting events and that's why the Cheltenham Festival concluded on March 13. The event attracted criticism for continuing but it wasn't breaking any rules and the organisers were, therefore, well within their rights to complete it.
At the time of writing, horse racing continues and it's available for punters in the UK and beyond. The same applies to greyhound racing and, as these are two of the most popular options for the betting community, this is good news with which to start.
Isolated Football
Football competitions, most notably the English Premier League, have all been suspended from the middle of March. There are tentative hopes that those leagues will come back at the beginning of April but with the situation over Coronavirus remaining very fluid, there are going to be no guarantees.
While bookmakers could still offer outright betting on the winners of individual competitions, there is the possibility of them all being called null and void so it would be brave, or indeed foolish, to place new bets in those markets.
There is, however, some good news with isolated leagues still taking place around the world. In Europe, the focus is on Russia and Turkey while Mexico is also continuing with its scheduled programme. African leagues also progress while the continent has largely been affected by Coronavirus.
Of course, we cannot make any firm guarantees that these competitions will continue into the mid and long term futures, but they have no plans to cease at the time of writing. Therefore, if you want a football fix, you can still place a bet on these leagues and cups and some bookies may also offer a live streaming service.
Taking its Cue
The 2020 Gibraltar Open snooker started in front of an audience but it was to conclude behind closed doors. Judd Trump was the winner of his sixth ranking event of the season and the left hander subsequently raised the trophy to an imaginary crowd.
Snooker was another sport that received some criticism for continuing in the face of the rising threat of Coronavirus but it is also determined to keep going in the run up to the season-ending World Championships. Next up is the Tour Championship which is also set to be played behind closed doors and then we are scheduled to have that World Championship in Sheffield starting in April.
There are other sports taking place. Badminton and netball has been continuing and while this is a bit of a niche for some operators, it's there if punters want to look hard enough.
Non Sports
There is also the potential for eSports to continue and we wouldn't be surprised if bookmakers expanded their list of virtual sports. Other, non-sport markets will also be in operation and we expect that political betting will see an upsurge in interest. The US Presidential election is one of the biggest events in 2020 and it's inevitable that we will see more interest as the year continues.
Perhaps there may even be a set of markets relating to Coronavirus and when certain sports will be set in motion once again. It's a very fluid and uncertain time but you can still bet on certain markets while this unprecedented situation exists.