Where Next for eSports?
The growth of eSports has been a success story in many realms. Taken from the fringes of gaming, this has developed into organised sport with the elite gamers being able to turn professional and to earn a living from doing the thing that they love. In turn, sponsors are also getting involved to provide important financial backing in what is something of a boom period.
ESports has also been embraced by the betting community too and any bookmaker who fails to provide markets for this growing area is really falling behind the rest of the competition. In a sense however, the growth has been so rapid that the whole sector is now at something of a crossroads.
What Next
Could certain eSports find their way into future Olympic Games and if so which ones? Those are the types of questions being asked as we look to the future and see just how far things can go. If the question itself seems far-fetched, the same may have been said about BMX racing some years ago but the best riders in the world now line up against each other to compete at the Olympics.
At the same time, eSports organisers are talking about global leagues while looking at areas such as sponsorship, which has already seen interest but could attract more investment of its type in the years that lie ahead.
Diverse
Minecraft, League of Legends and Dota 2 are among the most popular games that have crossed over into the world of professional eSports but there are many more. In fact, over 50 such games are now on the official list and organising matches and leagues can be a headache for those that are involved.
While the Olympics may be a question for future years, the need for a more structured approach to eSports as a whole is therefore far more pressing. Game developers work fast, as they have always done, so we are expecting an extensive range of new titles to come through and make it into official competition across 2018.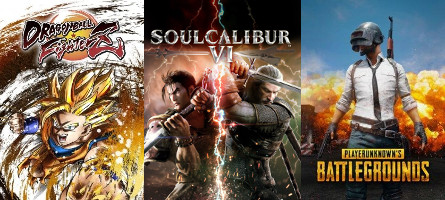 So, over the course of the next few months we look forward to welcoming Soul Calibur VI, Gwent the Witcher Card Game, Dragon Ball Fighter Z and many others. In fact, there is even a betting market which speculates on which of those games will be fully accredited, thereby making it onto the official eSports league roster.
Soul Calibur VI and Gwent the Witcher Card Game are outside punts at 9/1 while Dragon Ball Fighter Z, Quake Champions and PlayerUnknown Battlegrounds are all odds on alternatives.
The Future Goals
Back to the Olympic Games question and anyone who still dismisses the notion of eSports being involved has obviously missed the news that as part of the PyeongChang broadcasts of 2018, the official television channel showed action from the Intel Extreme Masters. The event was won by Sasha Hostyn who became the first woman to win a major international eSports competition and that is another big benefit for the sector.
Along with a small handful of events such as those in the equestrian arena, eSports is one of a very small set of disciplines where men and women can compete with and against each other on an equal footing. In an age of gender issues, that is a huge plus point and one that could see eSports appear on the Olympic stage much faster than expected.
However, with every plus point there is a downside and the IOC President, Thomas Bach, has stated directly that games with a theme of violence do not fit the Olympic vision. Of course, that rules out rather a lot of them but it does leave us with a number of neutral options including the 2KSports and the NBA2K Sports series from EA which are unlikely to offend anybody.
In fact, any game with a purely sporting theme would seem to be a better fit for the Olympic commission.
First Things First
That's still a hope for the future and in the shorter term, better structure needs to be in place for the emergence of new games that are about to be included in official competitions. Finances need addressing too and that's where betting operators can continue to lend their sponsorship support, alongside other companies from a wide set of industries.
It would be wrong to suggest that eSports is a victim of its own success but it is growing at a rapid rate so careful organisation is needed to ensure that it continues to thrive. The Olympic dream is still very much alive and must remain as the ultimate goal but for now, it's a case of welcoming the new titles and making sure that eSports can evolve to cope.