Betway Extends eSports Backing through 2018


Anyone who pays close attention to breaking news in the sponsorship world will already be aware that Betway are one of the most active backers of eSports gaming. It's an area that doesn't always see a great deal of input from iGaming operators so this is a positive move and it's good to note that Betway are extending their coverage for the rest of the year.
In an announcement made this week, the sports betting and casino operator has confirmed that it will be sponsoring three major tournaments in 2018, thereby building on the support that was offered last year.
Details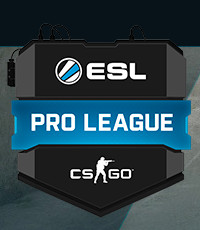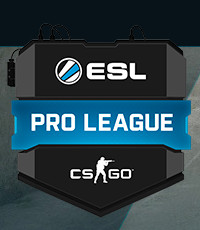 The contract starts right away with Betway agreeing to sponsor the IEM Katowice tournament which takes place in February and from there, a number of additional competitions have been lined up for backing.
The event in Katowice forms part of the ESL One tournament series which Betway will be fully behind and the contract will also cover the ESL Extreme Masters. In addition, the operator will be providing important funding for season seven and season eight of the CS:GO pro league which conclude in May and December respectively.
All of this follows similar deals across 2017 which backed high profile tournaments and a Betway sponsorship of the crack eSports team Ninjas in Pyjamas.
Excited
In reporting the announcement, Adam Savinson Head of Esports at Betway said:
We're really excited to be sponsoring some of the biggest events on the esports calendar.
We've already enjoyed an incredible amount of success over the past 12 months, becoming the first betting partner of CS:GO Pro League and ESL One Cologne, and we can't wait to build on this further.
In response, Bernhard Mogk, Global Senior Vice President Sales & Business Development at ESL, added:
With the expansion of further ESL assets, we are building on our successful partnership with Betway.
We are glad to have found such a strong and reliable partner and together we are looking forward to an exciting year full of esports action.
Market Leader
While eSports has started to gain far more backing from around the sportsbooks, Betway has always been seen as something of a market leader on this side of the industry. The operator, who has been online since 2007, first introduced a dedicated eSports microsite in 2015 and in the present day has one of the most extensive set of markets available for any gaming tournament.
That's good news for the punter and it makes Betway one of the best homes for eSports betting but clearly this is an area of the sportsbook that the operator is taking very seriously.
Important Input
As a growth sector, eSports needs all the financial backing it can get as it continues to develop. There is interest from TV companies but this certainly isn't on the same scale that mainstream sports will enjoy and at present, corporate firms are sitting back to an extent and watching how eSports sponsorship evolves.
In the meantime, Betway have already taken the plunge: 2017 was a very big year for the operator in terms of its eSports backing and this year looks to be even better. It's clearly very welcome for the organisers too and 2018 has started on a very positive note for all parties involved in this latest announcement.