Dafabet Off the Mark with Cricket Sponsorship Double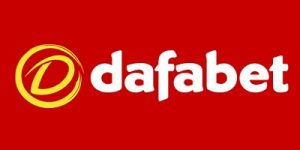 The English country cricket season is set to get off to its delayed start and that delay has given teams time to access vital funding. The smaller counties have been hit particularly badly by the game's enforced break so any financial backing has to be good news.
It's therefore been positive to hear about two new deals involving online sportsbook Dafabet who have chosen to get behind two sides at opposite ends of the country.
Set to Benefit
Durham and Sussex are the counties who are to be sponsored by Dafabet ahead of the new Vitality T20 Blast campaign. The operator's logo will be displayed prominently on players' shirts throughout the campaign and, although supporters are not expected to be allowed into the stadiums, the exposure is set to be magnified whenever those sides appear on TV.
It's a positive move at a time when cricket really needs this type of backing and the deal has naturally been welcomed on all sides.
Key Sport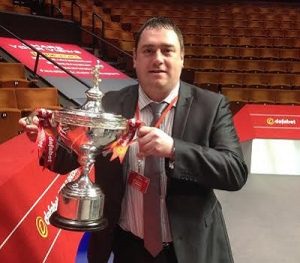 Speaking specifically about the contract with Sussex, Head of Sponsorship at Dafabet, John Cruces, said:
With cricket becoming our biggest growing international sport, we saw it as a key sport to further our sponsorship portfolio. The T20 format was our aim being so popular around the world.
We are very proud to become a major sponsor of Sussex and have our name on the shirt for both the T20 and the One-Day matches.
In response, Sussex CCC's Chief Executive Rob Andrew added:
We are thrilled to have agreed a new major partnership with Dafabet, a company who have a wealth of knowledge and experience within the sporting world.
During these uncertain times, it has never been more important to secure agreements like this which will help sustain the financial future of the club. We thank Dafabet for the support they've shown in us and look forward to working closely with them over the next three years. We can now focus on the season starting in August and the squad wearing the new T20 shirt as soon as the Vitality Blast gets underway.
Moving on to the Durham sponsorship, John Cruces continued:
Cricket has been one of our fastest international growing sports in recent years with the T20 format being so popular. Therefore it was a natural step for us to put our brand in the eyes of cricket followers worldwide. We're very proud to partner up with Durham, a club steeped in tradition with players known across the globe.
In conclusion, Durham's Cricket Sales Director Tom Seymour said:
We're delighted to have agreed a deal with Dafabet to have their logo on the back of our new T20 playing shirt and for them to become our principal betting partner.
We look forward to working with this exciting company over the next three years, as we continue to work together, bringing success on and off the pitch.
Vital Involvement
It's a critical time for cricket around the world and, as a sport that doesn't enjoy the same huge financial TV revenue as football, deals such as those which Dafabet have signed up to are vital for the future of the club's involved. Both agreements are for three years and, while the exact sums have not been revealed, that represents a steady stream of income for both Durham and Sussex.
Hopefully some more good news will follow as the English county cricket season takes its overdue bow.