BetFred Break Ground with Broncos Sponsorship Deal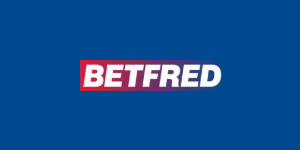 While the US Supreme Court opened up the potential for sports betting by overturning the PASPA ruling in 2018, the country has been a little slow to embrace the practise. Certain states were quick to pick up the baton and open their doors to sports betting while others seem firmly set against it.
In the meantime, we have also seen a smattering of sports sponsorship and partnership deals involving betting companies. It had been expected that we would witness a lot more of these but this is another area that has been slow to take off.
It's therefore interesting to note a new announcement in this respect and it's a very significant one for sponsorship agreements moving forward.
Backing Broncos
It's been confirmed that NFL stalwarts the Denver Broncos have signed up with BetFred who will now become an official commercial partner. Originating in the UK in the 1960s, BetFred have an active USA platform which has been taking advantage of the change in attitude to sports betting Stateside.
As part of the arrangement, BetFred will now have a sports betting lounge at the Mile High Stadium. This is a multi-year deal and naturally, both parties have been delighted to see everything signed.
Engaging
Denver Broncos' Chief Commercial Officer Mac Freeman said:
Betfred's combination of a physical sportsbook at Saratoga Casino, extensive retail offerings in Europe and an upcoming online offering make them an organization we think Broncos fans will enjoy engaging with.
Through a tailgate activation featuring a gaming lounge adjacent to Sports Legends Mall, we will be able to provide our fans with a new and exciting onsite experience at our stadium.
Speaking to the SBC news website, BetFred's Chief Operating Officer of USA Sports, Bryan Bennett, added:
The state is one of the very few that has professional hockey, basketball, baseball, soccer and football teams, all of the major teams are based in Denver. But through and through, it's a Broncos town. So when we were looking to do a sports sponsorship, we were wanting to pick a top team and make sure that we stand out.
Our sponsorship is a multi-year agreement that will include a number of digital assets, including radio and broadcast on Broncos' own entities, meaning Betfred will become the title sponsor on radio shows and broadcasts.
Inroads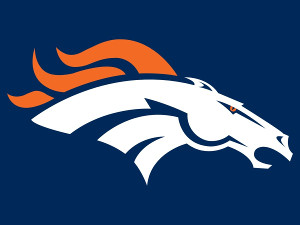 The announcement comes at a busy time for BetFred who are also opening a sportsbook at Saratoga Casino in Black Hawk, Colorado. This is the second of its kind for the operator who also have a presence at Grand Falls Casino in Larchmont, Iowa.
As part of the package, Broncos fans can meet the BetFred team at the Mile High lounge and those who are new to sports betting will be given a guiding hand. It's a deal that is intended to benefit BetFred customers while providing a good balance of plus points for all parties involved.
As the sporting world starts to look ahead to the new NFL season, the art of sports sponsorship largely remains untapped. By partnering with one of the most iconic franchises, BetFred are now set to enjoy a 'head start' over their competition.
The benefits for the Denver Broncos may be purely financial but this is an exciting deal overall and it will be fascinating to see if any more arrangements will be announced in the weeks that follow.