Betway Gets Behind BLAST DOTA 2 Bounty Hunt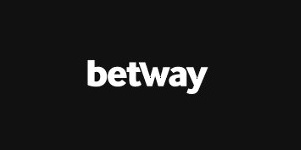 Betway are the most active of bookmakers when it comes to sponsoring eSports teams and tournaments and it should be no surprise when the operator hits the news again. In what has been a quiet period for commercial partnerships, Betway have broken cover with the announcement that they have now entered into a contract with the tournament organiser known as BLAST.
The first event that the two parties will be responsible for is BLAST's DOTA 2 Bounty Hunt and it will set the tone for what should be a fruitful arrangement.
BLAST Off
BLAST and Betway have been in partnership before with the sportsbook and casino provider having previously given their financial backing to tournaments including BLAST Premier and BLAST Raising. Those are headlining Counter Strike: Global Offensive tournaments but this is the first time that Betway have given their backing to a DOTA 2 competition within this organisation.
The event takes place on June 9th and, as the name of the tournament suggests, there is something of a hunt on the players' hands. The competition will be held across five days and will feature a number of elite squads including Team Secret, Team Liquid and also Ninjas in Pyjamas who have already been beneficiaries of Betway's sponsorship.
It's another significant development for all sides and naturally it's one that has been welcomed with great enthusiasm.
Collaboration
Speaking in the wake of the announcement, the Commercial Director of BLAST – Leo Matlock – said:
The expansion of this deal is testament to the impressive collaboration between BLAST and Betway over the last 18 months as we both strive to be industry leaders in esports and entertain fans the best we can.
We look forward to continuing this innovative partnership as we expand into one of the world's most played and loved games in the shape of Dota 2. We can't wait to deliver the world-class Dota 2 tournament that fans have been asking for and are delighted that Betway are supporting and working with us to ensure we achieve this.
Replying on behalf of Betway, head of eSports Adam Savinson added:
We have had an incredibly successful 2020 working with BLAST across their Counter-Strike: Global Offensive tournaments, making it a very easy decision to support their entry into Dota 2. We are excited to see BLAST bring their innovative and exciting approach to a new game and are proud to help them on that journey.
Fans Set to Benefit
As well as the potential to enjoy a host of betting markets, fans and account holders can also take advantage of Betway's Skill Shot challenge. This is an additional game where punters can predict the performances from individual players and there are a host of prizes up for grabs.
It's yet another major landmark for an operator who has quickly become a first choice for many in the eSports realm. With traditional sports having to take a back seat while the Coronavirus scare halts fixtures across the world, eSports is among a host of alternatives which are picking up a steady increase in business. A progessive bookmaker such as Betway is handily placed to take advantage and this latest agreement can only help in regards to that aim.