William Hill Ready to do Battle with Bellator Deal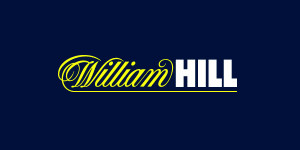 They are one of the oldest sportsbooks still in existence but those who follow the news will be well aware that William Hill are not afraid to move with the times. They may have just closed the door on one commercial partnership with Scottish Football but Hills have moved quickly to fill the gap.
In the latest piece of news, it's been confirmed that William Hill will be putting their considerable support behind the Bellator Division of Mixed Martial Arts (MMA). The reports emerged just ahead of a big night for the division when Bellator Dublin showcased the big fight between Leah McCourt and Judith Ruis on February 22nd.
New Ground
This is an interesting departure for William Hill and the timing could be especially significant. With the high profile sport of football just starting to edge out its betting partners, operators are starting to look at other sports with a view to coming on board. This can be seen as a real positive because those sports are in greater need of financial input that can help them grow and develop.
As such, this new ground for William Hill is an important development and it's therefore no surprise to see that the announcement has been greeted with enthusiasm by all parties.
Delighted
Head of Bellator Europe Davis Green said:
We are delighted to be partnering with one of the biggest betting companies in the world as we continue to grow our brand and the sport of MMA in the UK and across Europe.
We are making history tomorrow night when Leah McCourt and Judith Ruis become the first female fighters to headline a Bellator European Series card, and we look forward to an action packed year as we take Bellator events to new cities and new countries, and reach an ever growing number of fans both at our live shows and via our broadcasts.
On behalf of the sportsbook, Liam McKee, Global Head of Media & Sponsorship at William Hill, added:
MMA is one of the fastest growing sports in the world and so a partnership with a major promotion like Bellator made perfect sense to us.
The viewing figures for Bellator's European Series on Channel 5 and the audience share they are achieving is incredibly strong and so we are delighted to be partnering with them across all of their European shows this year.
Big Fight Night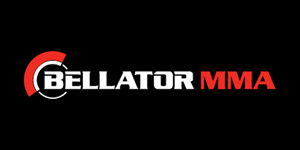 The world of combat sports was rather dominated on the night of February 22nd by the big boxing rematch between Deontay Wilder and Tyson Fury. At around the same time, the Bellator division of MMA was enjoying a special and historic night of its own as McCourt and Ruis competed in the first female non-title fight to ever headline an MMA card.
Other classic battles took place featuring some notable local fighters and overall, this was a great way for William Hill to announce their presence. We seem to be entering a new era as far as sports sponsorships are concerned and William Hill are at the forefront. Bellator MMA is the beneficiary this time but it will be fascinating to see if other operators follow the lead and start to move away from football and into other sports.