Betway Goes Into Bat for South African Cricket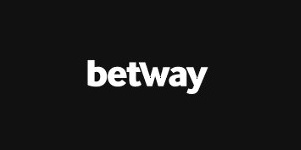 At a time when sports sponsorship deals have been a little quiet, Betway continue to go against the trend by entering into yet another commercial partnership. The online sportsbook and casino already has a presence in cricket thanks to a deal with the West Indies and now they have extended their reach.
It's been confirmed that Betway will become the lead sponsor for the South African international side in all three formats – test, one day international and T20i after previous partner Standard Bank triggered a break clause. The contract covers both the mens and womens national sides.
Betway Return
This isn't entirely new territory for Betway who sponsored the inaugural edition of the Mzansi Super League T20 back in 2018. The competition is set to return this year and the sportsbook is intended to be behind it once again.
It is, therefore, a comprehensive deal to cover cricket in South Africa and naturally, the announcement has been welcomed on all sides.
Beneficial
On behalf of Cricket South Africa,
Chief Commercial Officer Kugandrie Govender said
:
It is pleasing to have a mutually beneficial relationship with an organisation of integrity that will contribute towards the game of cricket in this country while we deliver on their objectives.
We are thrilled that in these challenging times' Betway reciprocates the belief in us that we have in them.
Speaking on behalf of Betway, Chief Executive Anthony Werkman added:
We already have a wide ranging sporting portfolio and this showcases our commitment to cricket. The South African team are due back in action at the end of the year and we're excited to see how the team performs across all codes of the game.
Downtime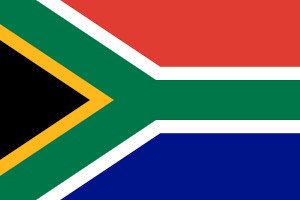 Cricket, like most sports, has had to endure an extended hiatus due to the effects of Covid-19 and, as yet, there is no fixed date for South Africa to return to action. The squad are due to compete in the 2020 edition of the T20 World Cup but, as yet, there is no confirmation as to whether this tournament will go ahead.
There is, however, some hope as international cricket returns to the schedule in the UK with England and the West Indies set to begin a three-match test series on July 8th. When South Africa do get back on the pitch, they will have the full backing of Betway and, following the withdrawal of Standard Bank from the scene, the announcement is a timely one.
As for Betway themselves, they will enjoy increased exposure around South African grounds and that will doubtless boost interest in their services. The company's logo is already highly visible on boundary advertising in the West Indies and this arrangement with Cricket South Africa can only help to enhance their profile.
The contract is for an initial three years and, while no financial details have been released, Betway will have put in a significant commitment. It's a deal with good balance, however, and Betway are starting to become the most familiar sportsbook as far as cricket fans are concerned. In a quiet period for sport and for sponsorship, it's a welcome announcement and one that should be hugely beneficial to all involved.