Betway Renew Ninjas in Pyjamas Deal


If you are a fan of eSports then the above headline won't be confusing to you in any way. Since they started out in 2007, Betway have been very active with sports sponsorship and while they are keen to get behind big names such as Premier League football club West Ham United, they have given vital financial backing to minority sports at the same time.
Betway is an important sponsor of British Basketball and they have also moved beyond tradition to get behind eSports as well. In September 2016, it was announced that the operator had signed a 12 month contract to sponsor Ninjas in Pyjamas, the Swedish eSports organization that was formed back in 2000.
Happily for all concerned, that agreement has just been renewed after an enforced gap.
New Deal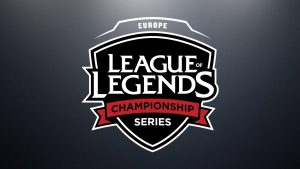 Ninjas in Pyjamas (NiP) were forced to drop the Betway sponsorship in August as part of the rules pertaining to Riot Games in the European League of Legends Championship series. It was announced that the organisers would no longer accept sponsorship from betting companies so the arrangement had to be dropped at that time. Having moved beyond that series, the deal was renewed and confirmed by an official announcement from NiP.
Today, we are happy to announce that we have re-established the partnership with Betway as our participation agreement for the League of Legends Championship Series expires, and we assess the future of League of Legends in Europe,
the statement reads.
Ninjas in Pyjamas also confirmed that the arrangement was for the 'long term' and therefore looks set to go beyond the 12 months of the original sponsorship contract. The bookmaker themselves are clearly taking the deal very seriously and are set to get behind NiP in a big way and that's good news. Whatever the opinion is behind betting companies getting involved in any form of sponsorship deal, there's no doubt that vital revenue is brought in to whoever is on the receiving end.
Exclusive content will be made available to supporters as the operator gains extra exposure with their company logo made more visible on players' shirts.
Proud
Betway were very proud to be the first bookmaker to launch a bespoke eSports microsite last year,
said Anthony Werkman on behalf of the company.
Since then, we have invested heavily in our team which is full of die-hard fans of the sport.

As a company we seek to provide a first-class, premium service and look to partner with those who share the same ideals and values to be able to bring fans closer to the action.
Mr Werkman goes on to highlight the deal with West Ham United and the way in which it is harnessed to allow Betway to engage more closely with supporters. It looks like that aim is going to carry through to this deal so everyone involved with Ninjas in Pyjamas, including the team, could be in for some exciting times.
We're seeing more deals such as these where a recognised bookmaker, who sponsors heavily in the popular sports, is going beyond this to give their backing to minority events.
Betway has done it before with basketball and other minor sports and it's certainly good to see that this eSports arrangement with NiP is back after a brief interlude. It's an exciting time for all concerned and let's hope that the arrangement is of great benefit to both parties.