The Greatest Sports Movies of all Time
When sport crosses to the silver screen it usually does so with great effect, leaving us with some memorable movies from Hollywood and beyond. Some of the world's greatest sporting achievements have been immortalised in celluloid but which is the best sports movie of all time?
Here's a list of some of the best:
Rocky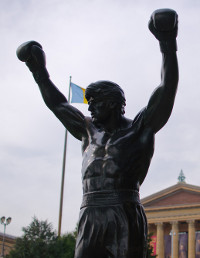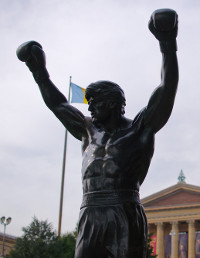 It seems hard to believe now but the very first Rocky movie came out way back in 1976. Starring Sylvester Stallone in the iconic leading role, the series proved so popular that a further six movies were released and while the final edition, Creed, came out in 2015, we are expecting a sequel – Creed II – in 2018.
So, in just under 40 years we have followed our hero on a journey from a small time boxer who hasn't made much impression on the sport to World Champion and beyond. In the most recent movie, Rocky Balboa has retired from the ring and is training his charge, son of former opponent Apollo Creed. Stallone's acting always meets with a mixed reaction but the Rocky character is an endearing one to boxing and film fans alike so long may this series continue.
Raging Bull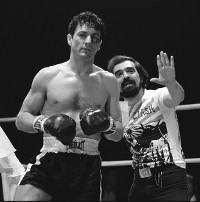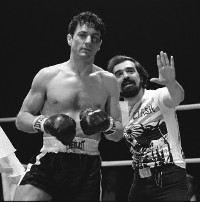 Although Raging Bull didn't enjoy the prolific run of Rocky, this is another boxing related film that we look back on with fond memories. It's based on a true life story and is taken from the autobiography of Jake La Motta, looking back on his career and his troubled life outside of the ring.
Part of its enduring success is the stellar cast which features Robert De Niro in the lead role, supported by Joe Pesci as his brother and manager. Directed by the great Martin Scorsese, Raging Bull grossed over $23 million at the box office when it was released in 1980 and is considered to be one of the classics.
Cool Runnings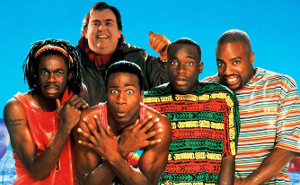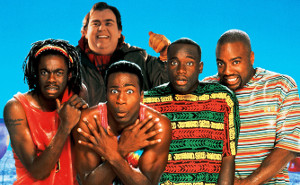 They may not have been the most successful sporting unit of all time but the Jamaican bobsleigh team of 1988 will forever have a place in Olympic history. The film Cool Runnings was only loosely based on their achievements but it was an entertaining representation of the real thing.
The fact that a team from a tropical nation could even qualify for a Winter Olympics was amazing and the film does at least reflect that milestone. Led by the much missed John Candy, the fictional bobsleigh team embark on a series of comedy adventures before they reach their goal at the 1988 games in Alberta.
In real life, Jamaica as a nation have continued to compete in this event but with the sad passing of Candy, there has been no follow up to this iconic film.
The Wrestler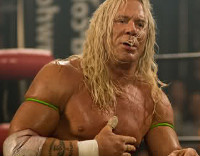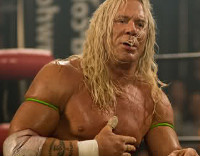 When Mickey Rourke returned from an acting break, the clean cut, sharp image had given way to a new style which had been, in part, due to his appearance in this memorable 2008 movie. Rourke plays a professional wrestler desperate to cling on to past glories but he has to battle with age and failing health.
Of course, there are problems away from the ring too as the lead character 'Randy the Ram Robinson' tries to repair relationships, most notably with his estranged daughter. Unlike a lot of films that have a sporting theme, The Wrestler was met with critical acclaim, winning the prestigious Golden Lion award at the Venice International Film festival while reviving the career of Rourke himself.
The 2008 movie grossed over $44 million at the box office and earned a host of awards for its star so clearly this is one sporting film that is not to be missed.
Chariots of Fire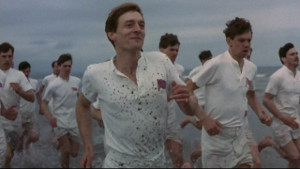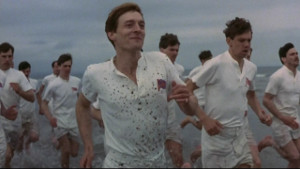 Despite the very British nature of this film, the 1981 release Chariots of Fire became a global success and its popularity holds to this very day. Based on true events, the movie tells the story of two British athletes from different backgrounds who are competing for a common goal – success at the 1924 Olympic Games in Paris.
Ben Cross plays Harold Abrahams, an English Jew who has had to battle in the face of prejudice for his entire career, while Ian Charleson portrays Eric Liddell, a Scottish runner and a devout Christian. The two men are therefore polar opposites in terms of background and personality and are clearly going to be huge rivals on the track.
The film continues to chart that rivalry along with their development and individual bids to become part of the British Olympic team in 1924. Without giving too much away, the games are a productive one for all involved and the same can be said about the movie which grossed some $59 million at the box office – a significantly large figure for the 1980s.
Any Given Sunday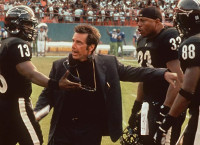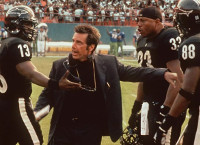 Unlike a number of the films on this list, the 1999 flick Any Given Sunday is purely fictional and it charts the rise and fall of an American Football team – the Miami Sharks. Once they were greats of the game but as they come to the end of the century, the Sharks are down on their luck and are struggling to make the play offs in their division. Can they return to past glories? An all star cast is on hand to answer the question, led by Al Pacino who plays team coach Tony D'Amato who is struggling with the team and with his professional relationship with the club owner played by Cameron Diaz.
A stellar cast is completed by Dennis Quaid, James Woods and there is an appearance by the rapper LL Cool J who plays the team's starting running back.
Follow the ups and downs of this team as Pacino tries to steer them back to their best in a film that grossed over £100m when it was released.
Never Back Down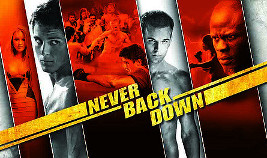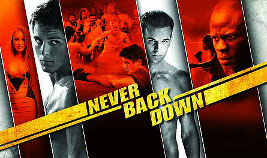 The 2008 film Never Back Down is loosely based on the Karate Kid series but it takes those movies and brings them into the modern world where Mixed Martial Arts has become a mainstream sport. It's considered to be one of the best movies of its type – I.e. one that is recollects a popular previous series and makes it more up to date. If you're a fan of the Karate Kid then the characters in Never Back Down will be familiar as will the premise.
Sean Faris plays Jake Tyler who has moved across the US and become something of an outsider in his new home of Orlando, Florida. He was a good footballer but disillusioned, he is taught martial arts by the Master played by Djimon Hounsou.
Never Back Down portrays Jake's range of emotions as he grows both as a fighter and as a person to literally fight back and find his place in the world. Upon its release in 2008, the film grossed a relatively modest $41 million but it is remembered fondly for MMA enthusiasts who love their movies.
Rush
Formula One fans of a certain age will consider that the 1976 season was the greatest ever. The battle between Niki Lauda and James Hunt was pure theatre and one that featured one of the greatest sporting comebacks in the face of real adversity.


Austrian driver Lauda and Great Britain's Hunt were closely matched for much of the season with Lauda maintaining a slight advantage until a horror crash in West Germany left him fighting for his life. It was nothing short of a miracle therefore that the injured driver returned to the track in Italy with severe burns and a severely bandaged head which barely contained the blood that still seeped from his wounds.
The season went all the way down to the final race in Japan but, in appalling weather conditions, Lauda was forced to withdraw leaving Hunt to finish third and take the Drivers' title.
The 2013 film Rush was based around this season and the rivalry between the two drivers. It's seen by some as an accurate portrayal but not all viewers agreed. However, it's certainly a thrilling piece of entertainment alone that seeks to document what was one of the greatest sporting rivalries in history.
Those are our choices but what's your favourite? There have been hundreds of movies released that carry a sporting theme so maybe we've even missed off some strong contenders. One thing is certain and that's the fact that the high theatre that is naturally provided by the sporting arena will always transfer perfectly to the Silver Screen so we can expect to see many more memorable sports films released in the future.