Dakar Rally Betting Specials 2018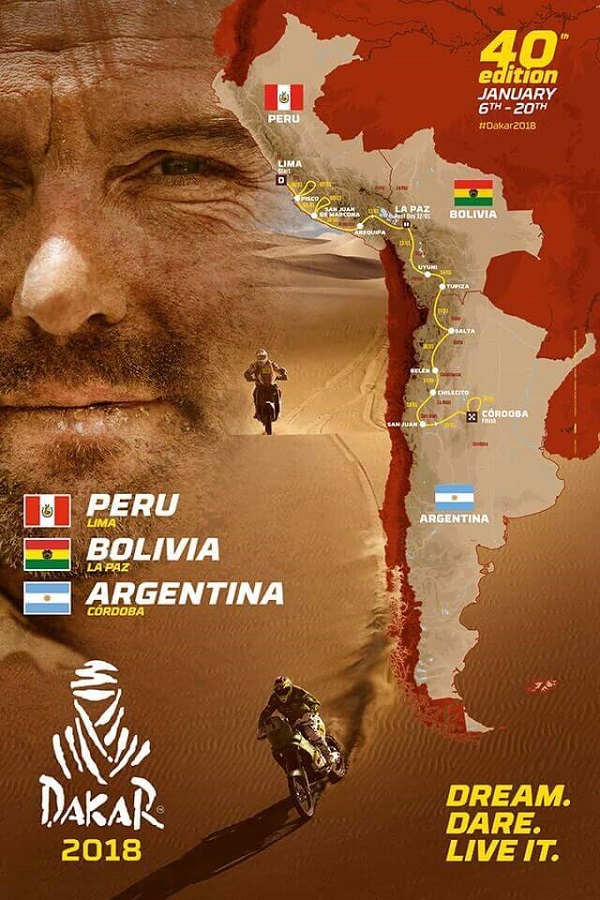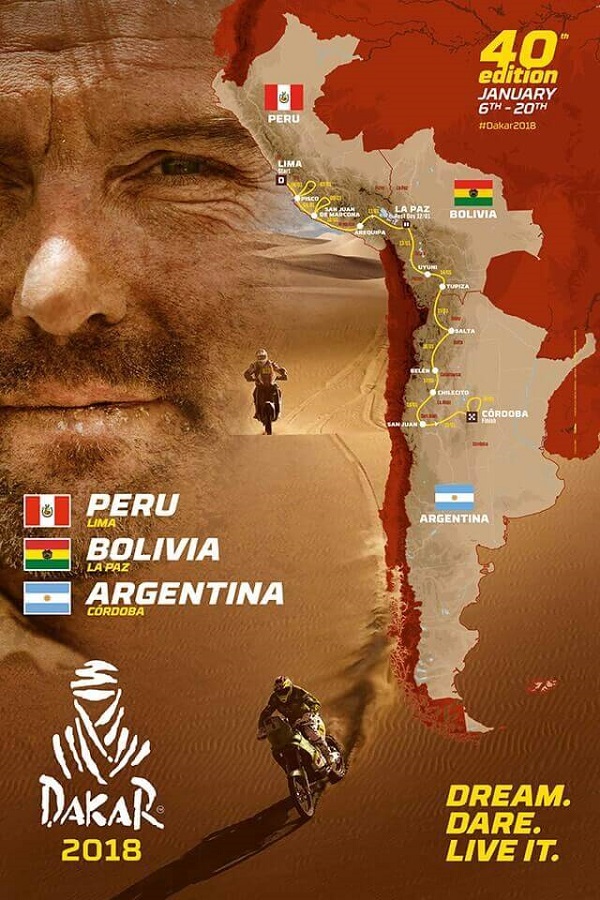 It's known as one of the most gruelling endurance tests on earth and the Dakar Rally is back for 2018. Drivers from all over the world will be lining up to battle against their peers for one of the most prestigious motorsport titles around.
Previously known as the Paris Dakar Rally, forced changes in the route have brought about the change in name but this remains a huge challenge in terms of skill and sheer endurance. There are some betting options too, even if they are to be classed in the novelty bracket, so let's take a look at the choices for Dakar Rally Betting in 2018 along with the history of this great event.
History
The event first saw life in 1978 when competitors in the one-off Abidjan to Nice rally decided that the desert would be a perfect location for a regular competition, held on an annual basis. 182 vehicles then took to the start with a 10,000 km route having been devised between Paris and the Senegalese capital of Dakar.
Any form of vehicle was allowable and the first event was won by a Yamaha motorcycle, ridden by Cyril Neveu. The Frenchman would go on to become a pivotal figure in the first few years of the event, winning five times up to the 1987 renewal.
By the mid-1980s the focus for the rally was now firmly placed on cars and by 1983, the entries had climbed right up to 427. Celebrity drivers had become attached to the Paris Dakar Rally and as we'll see when we look at the betting options, that persists to this day.
The Peugeot and Citroen brands began to dominate and there were some changes in the route. In 1992, the finish line was moved to South Africa and alterations such as these were carried out due to either political reasons or in an attempt to stir more interest in the event.
The biggest change in that respect was a forced one when, due to security issues in Mauritania, the 2008 event was cancelled and from 2009, the race has been held exclusively in South America and has become known simply as the Dakar Rally.
Format
For each rally, there are four different sections with competitions for cars, trucks, bikes and quads. There are stages across the event and drivers win those stages, or finish as high as they can, earning points which are then totalled up to find the winner.
It's a simple enough system but as we saw in 2017, there can be issues with weather which can lead to shortened or cancelled stages which then complicate the scoring system a little.
Betting
Like other endurance events such as the Le Mans 24 hours, the Dakar Rally isn't a competition that the bookies tend to get behind. That's altered a little for 2018 and at the moment, we have an interesting selection of novelty bets relating to a celebrity driver.
In recent weeks, former Spurs and Chelsea manager Andre Villas-Boas has left his post as boss of Chinese side Shanghai SIPG to participate in 2018's Dakar Rally. Villas-Boas will drive a Toyota Hilux with the experienced Ruben Faria as his co-driver and it's an interesting move. AVB seemingly has no rally experience but supporters would argue that he never played football professionally before embarking on a relatively successful managerial career.
Now he's here, sportsbook operator EnergyBet have listed some very interesting and potentially profitable Villas-Boas specials.
Options
100% bonus up to €25
Visit EnergyBet
The first bet is in the outright winner section where Andre Villas-Boas is quoted at odds of 149/1 to win the Dakar Rally for 2018. This would seem as unlikely as the odds suggest so we can probably move on to some alternative specials. These begin with 34/1 on AVB to win any stage of the Dakar Rally. We do see the occasional upset from down the field so this may be possible and ultimately, we don't really know what to expect from someone with such limited experience.
There are further alternatives and listing in the order they appear on the EnergyBet website sees us start with a price of 14/1 on Villas-Boas to display the Tottenham Hotspur crest on the mask of his car during the rally.
We can probably file this one away as 'unlikely'. The Portuguese was employed by the club for just over a season before being fired in 2013 and there is no suggestion of any lingering loyalty. Equally, there have been no hints that Spurs will be involved in any sponsorship deal so we can move on.
Better Than…
The next two bets put Andre Villas-Boas up against two other drivers, offering prices on the Portuguese to finish higher than them in general classification. The first of these is Sebastian Loeb, the Frenchman who finished second in this event last year and is one of the leading contenders to win the Dakar Rally in 2018.
Villas-Boas is priced at 29/1 to finish higher than Loeb in the 2018 renewal while a shorter alternative is the 24/1 for AVB to be placed higher than Jakub Przygonski. The Pole has appeared at the Dakar before but is more used to two wheel vehicles having switched to cars as recently as 2016. In order for either of these bets to come in, the two applicable drivers must both finish the rally.
The second bet could be a possibility while the shortest price in these markets is the 4/5 from EnergyBet on Andre Villas-Boas to finish the Dakar Rally for 2018.
Verdict
As we've mentioned in the review, Villas-Boas as a rally driver is very much an unknown quantity and it's therefore hard to offer any advice with any real certainty. AVB to win the event or to even win a stage does look very unlikely as a novice to the Dakar so we'll avoid those.
Villas-Boas to beat Loeb is also to be avoided in our opinion while the connection to Spurs is a flimsy one so the 14/1 on the driver to display the club crest seems way too short. For an outside punt, Villas-Boas to beat Przygonski may be plausible but we'll stay with the 4/5 with EnergyBet on AVB to finish. He seems a determined and resilient character and with the help of an experienced co-driver, he should make it to the end at the very least.
Best Bet: