Famous Sportsmen Turned Actors
When a player's sporting career comes to an end it can be a difficult time as they face up to the question 'What Comes Next?' For many, the most logical step is to stay in the game at some level, usually by studying and earning all of your coaching badges.
We see that particular option taken in many sports with the likes of Gareth Southgate, the current England football manager, being a good example. The same principle applies in cricket, tennis and other sports too but elsewhere, other former sportsmen and women have taken a more creative approach.
If coaching isn't your thing then maybe a more glamorous alternative awaits. Here are a number of people who have swapped muddy pitches for a career on the Silver Screen and some high profile appearances at the movies.
David Beckham: King Arthur Legend of the Stone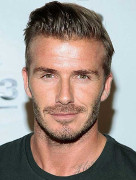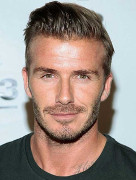 He was one of the most popular footballers in recent times and while David Beckham has continued his links to the sport, he has yet to show any inclination towards a coaching role. Meanwhile, the former Manchester United and Real Madrid midfielder has occasionally cropped up in TV adverts in the UK before landing his first major acting role.
Renowned Director Guy Ritchie cast Beckham in King Arthur: Legend of the Stone where the 41 year old plays a battle hardened knight. The brief performance drew praise and criticism in equal measures, sometimes in the same publication.
In the Daily Mail, a review hailed Beckham's 'gritty acting skills' but the same newspaper later went on to highlight some less-than complimentary remarks on social media. Ritchie defended his man but Beckham himself has denied that this is the first step towards a Hollywood career stating that the project was a 'laugh' and a 'challenge' rather than the first step towards a permanent new role.
Michael Jordan: Space Jam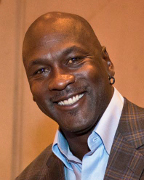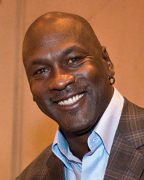 As an athlete, Michael Jordan needs no introduction but as an unusual footnote to his long career, the NBA legend appeared in the 1996 part-animated movie Space Jam. Jordan appears as himself in the film and is cast alongside a number of familiar Looney Tunes characters including Bugs Bunny, Daffy Duck, Yosemite Sam and the Tasmanian Devil.
The plot is based largely around Jordan's own life story, starting in 1973 when, as a youngster, he shoots a few hoops before bedtime. Briefly, he follows his father's footsteps and crosses to baseball before returning to basketball to tackle the evil 'Nerdlucks'.
The film made over $230 million at the box office and while Jordan has yet to resume his acting career, he is now 54 and retired so perhaps we shouldn't rule out a sequel.
OJ Simpson: Naked Gun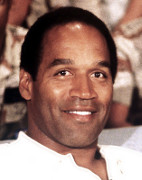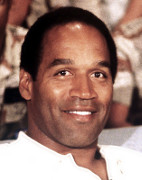 Clearly there is nothing light hearted about some of OJ Simpson's activities in the outside world but his fans would prefer to remember him as a great athlete and a competent film star. Born in 1947, The Juice played for 10 years in the NFL for the Buffalo Bills and the San Francisco 49ers, breaking the rushing record for a season in 1973. He was a popular player for both sides and retired with further rushing records to his name before his permanent career switch.
While he was still a footballer, OJ had made some minor TV appearances in Roots and a film cameo in Towering Inferno but it was his collaborations in the Naked Gun movies that really made him a star. Alongside Leslie Nielsen, Simpson played Detective Nordberg and showed an unlikely knack for high comedy.
OJ may never return to the Silver Screen but he leaves a huge filmography that equals those of many lifelong actors.
Arnold Schwarzenegger: Terminator and many more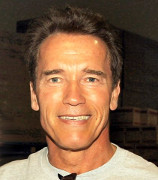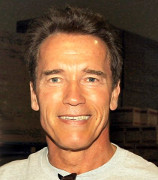 Unlike most of the names on this list, the great Arnie is more famous for his acting as opposed to a rather modest career as a professional athlete. We all know him from the Terminator series of movies as well as other classic titles such as Conan the Barbarian, Running Man, Predator and True Lies but the action man started out down a completely different path.
Born in Austria in 1947, Schwarzenegger was originally a professional bodybuilder and while some would suggest that it can only be called a sport in the loosest possible sense, no-one can argue that weightlifting is a genuine candidate and one that can only be tackled by the very best in that field. As a bodybuilder, Arnie won five Mr Universe titles among countless other trophies but he also competed as an Olympic weightlifter and powerlifter.
It's an unlikely background maybe but clearly it's one that would have been a perfect apprenticeship for the all-action film roles that he later portrayed.
Shaquille O'Neal: Steel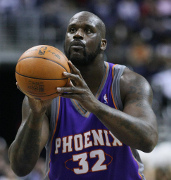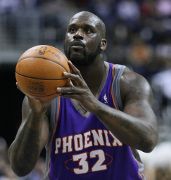 Like his fellow basketball player Michael Jordan, Shaquille O'Neal made a one-off appearance at the movies with the 1997 film Steel. There are further parallels as the film was made some time after the NBA Superstar's sporting career had begun.
'Shaq' was a giant of a man on the court at over 7 foot tall and his 19 year career took in six professional clubs. The game gave him four NBA titles and three MVP awards but he narrowly missed out on a place in the American Dream Team at the 1992 Olympics.
As for his film career, it was significantly less remarkable. Steel, a Superhero Action Film based on the DC Comic of the same name grossed just $1.7 million at the box office and was widely panned by the critics.
Gina Carano: Fast and Furious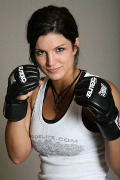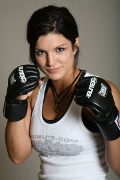 Carano enjoyed a reasonably successful career as a Mixed Martial Artist with 12 career wins as a kickboxer and a further seven victories in the MMA ring. The daughter of former Dallas Cowboys Quarterback Glenn Carano, she was born into a sporting environment but is now more widely known as an actress and TV personality.
As we will see, she is not the only famous sports person to appear in the Fast and Furious series but unlike some of her co-stars, Carano's performances were widely met by complimentary reviews.
Prior to Fast and Furious, she made her acting debut in Ring Girls in 2007 and continues to appear in a number of film roles that employ professional fighting as their theme.
Dwayne 'The Rock' Johnson: Fast and Furious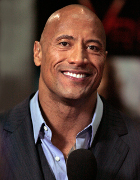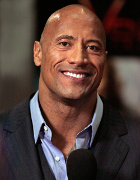 The man known as 'The Rock' is now a very familiar face on our film and TV screens to such an extent that his previous life as a professional sportsman has been largely forgotten. In fact, Dwayne Johnson is a solid all-round sportsman and could have forged a career in NFL but instead, he chose the glamourous world of professional wrestling which gives more than just a nod to show business.
Johnson came from a wrestling family and was initially known as Rocky Maivia, a combination of ring names used by his father and grandfather. In time, this was shortened to Rocky until finally he was known simply as 'The Rock'.
WWF Champion in 2000, Johnson has continued to make sporadic appearances in the ring even though his film career has largely taken over his life. His first TV appearance came in 1999 in an episode of 'That 70s Show' while his real breakthrough came in 2001 and a performance in the Blockbuster Movie 'The Mummy Returns'.
Fast and Furious is probably his most famous film but in the present day, The Rock has dozens of credits to his name and there are more planned for 2018 with Rampage and Skyscraper set for release.
Carl Weathers: Rocky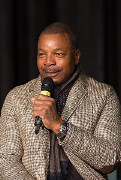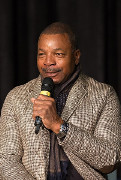 The Rocky series of films largely featured actors trying to portray boxers and they all succeeded to some degree. Meanwhile, Carl Weathers mixed that up a little as a former professional footballer who played the iconic role of Apollo Creed.
Born in 1948, Weathers' NFL career was brief one, appearing as a linebacker for the Oakland Raiders from 1970 to 1971 before switching to the Canadian league and a three year stint with BC Lions. At this time he began to appear in films as an extra and he started to pick up some larger roles along the way.
From there he auditioned for the part of Creed in the original Rocky film which now dates all the way back to 1976. It's said that Weathers actually criticised Sylvester Stallone's acting and by having the nerve to do that, he made sure that he landed the part.
Carl Weathers appeared in the first four Rocky films before his character was to die in the ring. A sad and memorable occasion but it wasn't the end of this particular acting career. Other roles for Weathers include parts in Happy Gilmore, Alien Siege and Predator meaning that his film performances far outweighed anything that he achieved on the football field.
So, there clearly can be a life beyond sport but who will be the next high profile sportsman or woman to join this list and forge a career for themselves in glamorous Hollywood?