FIS World Cup Overall Winner and Betting Odds
Please keep in mind that all odds mentioned are accurate at the time published on 26/10/2018 9:45 am and are likely to change.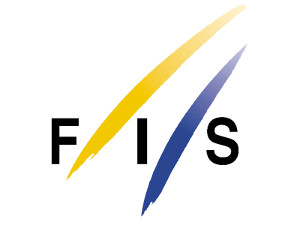 The FIS Alpine Ski World Cup is the ultimate test of endurance for our winter sports stars. Combining four disciplines, it's a gruelling challenge that has produced winners from among the greatest names ever to put on a pair of skis.
Originally held in 1967 and won by the legendary Jean Claude Killy, the 2018/19 edition is fast approaching and there is a small but interesting betting market to run alongside this season's event.
How it Works
The FIS World Cup features five events that cover four distinct disciplines. Skiers will compete in Slalom, Downhill, Super G and Giant Slalom before the final event – the combined – mixes both downhill and slalom. There is an additional option for ski jumping and at present, that is the only set of betting that we have available.
Within each event, points are awarded for the top 30 finishers with the winner getting 100 points. This total moves steadily downwards until the skier who comes home in 30th place gets a solitary point. It's a relatively easy system for a long test of endurance so, as the 2018/19 FIS World Cup approaches, who are the runners and riders?
The Favourites
With the first event fast approaching, there hasn't been too much support from the bookmakers for the overall World Cup and at the time of writing, only Betway have confirmed any prices. However, we know this to be a bookmaker who is always competitive in any sport so we can be confident about getting value for money here. In addition, we just have that ski jumping section open and here are the prices that have come in so far.
The man leading the market at present is Kamil Stoch who has a clear lead at the head of the betting at 7/10. Stoch is the man most likely to take over from Marcel Hirscher who is the reigning FIS overall World Champion and a skier who won this title for an incredible seven years from 2010.
Polish skier Stoch has a great history as a ski jumper but is clearly highly rated and a hot favourite to win the overall title.
Chasing Skiers
Behind the favourite, we have a big gap to Stefan Kraft who Betway have listed at odds of 7/1. Austrian Kraft is just 25 and still peaking as a jumper but, along with winning world titles on the conventional 70 and 90 metre hills, he also holds the world ski flying record with an incredible distance of 253.5 metres.
The market continues to move out from this point with Betway listing both Richard Freitag and Robert Johannsen at the same win price of 10/1. Prices then start to tighten with Daniel Andre Tande listed at 12/1, followed by Johan Andre Forfang at 15/1 and Andreas Wellinger at 17/1. Once again, all of those prices are with Betway.
Of the names that we've mentioned in that chasing pack, Freitag could be one to watch. The 27 year old German hasn't made too many inroads in his nine year career to date but last season he ran Kamil Stoch close in a number of events and he could be set for an overdue breakthrough.
At 23, Norway's Forfang is another jumper to watch in the 2018/19 season. He's younger and has more time to develop but his career, which stretches back to 2014, has so far only produced two individual wins so he needs to start visiting the podium on a more regular basis.
That essentially rounds up the list of jumpers with mid-range prices and we then move to those who seem far less likely to take the FIS crown this season.
Outside Punts
There are many more competitors in the FIS World Cup to work through but in all probability, we will have already mentioned the name of the winner. For those hunting through the distant prices however, there are some jumpers that may attract some bets.
Karl Geiger and Domen Prevc are among a clutch of skiers all listed at 66/1 while Michael Hayboeck and Severin Freund are both further back at 80/1. At 30, Freund is in the veteran stage of his career now but with 22 overall wins since he first took to the slopes, he could be a contender for an Each Way or a top three market if one were to be made available.
From here, we can keep moving out until we find the real rank outsiders at 500/1 – a list that includes Jakub Wolny and Daniel Huber.
Verdict
As the season starts to get underway, we should see a host of markets open up for the five events that make up the FIS World Cup. Hopefully some more bookmakers will also get involved but for now, the Betway prices are likely to be representative of the industry as a whole.
There are lots of names here and plenty of threat to the favourite. We mentioned the name of Severin Freund who always seems to be high up in the placings and while he's an unlikely winner of the overall World Cup, we would definitely recommend him if you can get top three terms.
As for the tip, this isn't the most imaginative or the most lucrative but the favourite is here for a reason and it's difficult for us to see past the impressive Kamil Stoch in this market.
Best Bets for FIS World Cup 2018/19:
Kamil Stoch to win at 7/10 with Betway