Formula E Betting Odds and Betting Sites
There were some dramatic changes in terms of teams and drivers ahead of the new campaign. The most significant moves saw some big-name manufacturers enter the competition so we welcome BMW and Mercedes, among others, into the fray.
Drivers Winner Odds for the 2018/19 Season
Teams and Drivers for the 2018/19 Season
That impressive list extends to the drivers where Felipe Massa makes his debut in Formula E after a long career in F1. Here then, is the full list of teams and drivers for the 2018/19 campaign.
| Team | Manufacturer | Driver One | Driver Two |
| --- | --- | --- | --- |
| Envision Virgin | Spark Audi | Sam Bird | Robin Frijns |
| Panasonic Jaguar | Spark Jaguar | Nelson Piquet | Mitch Evans |
| HWA Racelab | Spark Venturi | Stoffel Vandoorne | Gary Paffett |
| Geox Dragon Racing | Spark Penske | Maximilian Gunther | Felipe Nasr |
| Nio Formula E Team | Spark Nio | Tom Dillmann | Oliver Turvey |
| Audi Sport ABT | Spark Audi | Lucas Di Grassi | Daniel Abt |
| Venturi Formula E | Spark Venturi | Felipe Massa | Edoardo Mortara |
| Nissan e.dams | Spark Nissan | Oliver Rowland | Sebastien Buemi |
| DS Techeetah | Spark DS Autos | Jean-Eric Vergne | Andre Lotterer |
| BMW Andretti | Spark BMW | Alexander Sims | Antonio Felix Da Costa |
| Mahindra Racing | Spark Mahindra | Felix Rosenqvist | Pascal Wehrlein |
Injuries could potentially alter that list of formula e drivers for 2018/19 but that is the confirmed roster at the start of the new season.
2018/19 Season Calendar
Here follows a full list of scheduled races for the 2018/19 Formula E season: Keep referring back to this formula e schedule to get the best odds and markets as they go up.
| Date | E Prix | Country | Circuit |
| --- | --- | --- | --- |
| 15 December 2018 | Ad Diriyah | Saudi Arabia | Riyadh Street Circuit |
| 12 January 2019 | Marrakesh | Morocco | Circuit International Moulay El Hassan |
| 26 January 2019 | Santiago | Chile | Parque O'Higgins |
| 16 February 2019 | Mexico City | Mexico | Autodromo Hermanos Rodriguez |
| 10 March 2019 | Hong Kong | Hong Kong | Central Harbourfront |
| 23 March 2019 | Sanya | China | Sanya Street Circuit |
| 13 April 2019 | Rome | Italy | Cittadino dell'EUR |
| 27 April 2019 | Paris | France | Circuit des Invalides |
| 11 May 2019 | Monaco | Monaco | Circuit de Monaco |
| 25th May 2019 | Berlin | Germany | Tempelhof Airport |
| 22nd June 2019 | Bern | Switzerland | Bern Street Circuit |
| 13th July 2019 | New York City 1 | USA | Brooklyn Street Circuit |
| 14th July 2019 | New York City 2 | USA | Brooklyn Street Circuit |
The formula e schedule therefore ends with a double header in New York in July. Keep watching for latest odds and previews of all ePrix throughout the campaign.
Recommended Bookmakers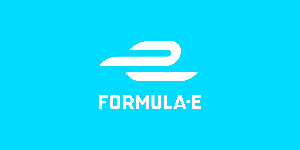 If you're getting involved with formula e betting, it pays to make sure your stakes have a good home. It's a new concept for many bookmakers and while all operators have some form of motorsport betting available, not all outlets quote formula e odds.
When you find a bookie that does have markets, it's still important not to jump straight in. We need to know that we are getting value for money with competitive odds and we want, if possible, to have a better choice of markets than just the race result.
Here then, are our recommendations for formula e best odds bookies based on those criteria.
Coral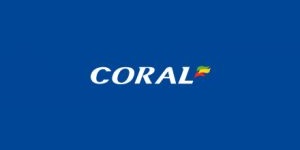 Coral were one of the first bookmakers to get behind formula e betting. They are one of the oldest gambling brands around and while that longevity leads to an element of trust, it doesn't mean that they are being complacent.
They are quick to pick up on new innovations and to enter new sporting realms and that's been the case with formula e odds. If you're just looking for the best prices on the result then we suggest checking here first as Coral will be hard to beat. They will offer a list of side markets but with this sportsbook, it's all about finding the best win price.
Ladbrokes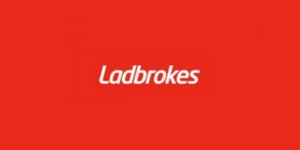 Ladbrokes are a very similar sportsbook to Coral and in fact, they are now part of the same group. That essentially means that most of their odds are identical so punters can pick and choose between them depending on their preference.
If there is a difference between the two operators it lies in the potential for Ladbrokes to publish more generic sports promotions that can be used for motorsport but in the main, you should enjoy the same great formula e betting experience no matter which one you choose.
RedZoneSports
Of the many new bookies to have come online in the last three years, RedZoneSports are our big recommendation when it comes to formula e odds and markets. As that name might suggest, they have a big focus on traditional north American sports such as baseball and ice hockey but they are also quick to offer prices on what many others would deem to be obscure 'niche' sports.
That list extends to Formula E betting and you may find more side markets and prop bets here than with other sportsbooks. They are generous in terms of offers and competitive on pricing so check out what RedZoneSports have to offer.
Markets and Common Bets: Formula E Betting Odds
There are a number of Formula e betting odds that are typical of motorsport as a whole. These include obvious options such as race result and overall drivers' champion. However, there are some very interesting and unusual prop bets that punters can get involved in. Here is our guide including a list of some factors that make this sport stand out.
Formula E 2018/19 Winner Odds
This is the most straightforward of all formula e bets and for the novice, it's probably the best place to start. In this case, we are just looking for the driver who we think will be crowned the drivers' champion at the end of the season.
Look at the list of formula e drivers, note the results from previous seasons but also look at any team changes that could lead to bigger threats to the favourites. When ready, consider the formula e gambling odds that are listed and make your choice accordingly.
You may also find a formula e betting market for the constructors' championship. However, this isn't as common as it is in Formula One but it is worth looking at options if you can track one down.
Fanboost
The concept of fanboost is a very unusual and possibly a unique feature of formula e betting. Using this principle, fans of the sport can take to social media and vote for their favourite driver – literally giving them a fanboost for the upcoming ePrix.
This has a direct effect on the race itself because the top three drivers in the voting will earn an extra 100 KJ of energy to be used in that ePrix. Voting is opened six days before the event and closes late so we don't know exactly who has received that boost. However, bettors can use their judgement to look at previous betting and to judge current comments and votes to see who is likely to win. That kind of energy boost can make the difference between winning and losing so it pays to consider Fanboost as part of your formula e betting strategy.
Attack Mode
Attack Mode is another new phenomenon that Formula E has brought to the betting world. It's brand new for the 2018/19 season and it involves the FIA governing body determining durations of boost modes and the number of boosts that will be made.
All of this is kept a secret so bettors have to second guess to an an extent but they can also watch the race closely to spot a boost and try to identify patterns.
Race Times
This isn't a formula e betting market but this is a key factor of the sport that you need to understand before getting involved. Unlike its counterparts in other areas of motorsport, there are no set number of laps with Formula E. Instead, there is an initial period of the race which is set at 45 minutes.
Once the 45 minute mark has been hit, there is one more lap of the track which will determine the winner and all of the minor places.
Race Day Set Up
This is another area of the sport that is specific to Formula E. Here, there are no long weekends of qualifying and all of the action takes place on just one day. The race day set up therefore starts early on with two practise sessions in the morning. The first of these lasts for an hour while the second is cut to just 45 minutes.
The qualifying part of this section sees drivers go out in groups and then they have just six minutes to produce their fastest lap. Positions on the grid are therefore quickly determined and the formula e drivers then have a break before the ePrix starts for real.
Points
It's helpful to understand the points scoring system under Formula E, particularly if you are getting involved in the long term betting markets that we'll mention in the next section. Firstly, the winner of each ePrix will receive 25 points. In descending order, the points awarded for the minor places are as follows:
18, 15, 12, 10, 8, 6, 4, 2 ,1
In addition, the driver who finishes on Pole Position gets a bonus three points so there really is everything to race for and lots of points up for grabs.
Verdict
The early exchanges in the 2018/19 Formula E season suggest that it will be a tight campaign. There was very little to choose between four drivers at the top and for the remainder of the year, the battle might appear to be between Jerome D'Ambrosio, Antonio Felix Da Costa, Sam Bird and Lucas di Grassi. No-one should be ruled out however with plenty of action on the way leading up to the double header in the USA.
As a general overview, this guide has run through some of the unique points that apply to Formula E. There is so much more to the sport than just a straight race round the track and as a result, it's attracting new sets of fans.
There are sportsbooks recommendations here too so you should now have all you need to get the most out of formula e betting.