Irish Presidential Elections 2018 Odds Preview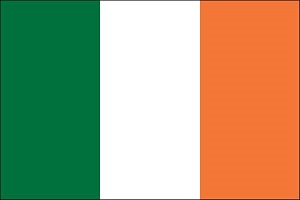 For those that like to get involved with political betting, we've seen a fairly quiet period following the frenzy of activity that followed Brexit and the US Presidential Elections in 2018. The shock results produced by both of those polls led to more interest in this type of market so this is a good time to look at the upcoming vote in Ireland.
The country will make their decision on October 26th so let's look at the candidates along with the betting market for the 2018 Irish Presidential Elections.
Background and Current Incumbent
It's been seven years since Ireland last voted on the person who they wanted to be installed as President. That's a long gap and it's not a common one when compared with most nations around the world.
If we go back to that election of 2011, we had a record seven candidates put up for the Presidency which was eventually claimed by Michael Higgins. The Labour Party candidate claimed 39.6% of the total vote and won by a clear margin over second placed Independent Sean Gallagher with 28.5%.
The remaining candidates, led by Martin McGuinness of Sinn Fein, were all eliminated prior to the final round of voting. The election itself featured four counts with certain candidates being taken out of the equation prior to that fourth round where only Higgins and Gallagher remained.
Labour's Michael Higgins was duly elected and after a largely popular and productive seven years, he is the clear favourite to be returned once again on October 26.
2018 Markets
The 2018 Irish Presidential Election will feature a number of landmarks: This will be the first time that the current incumbent is putting themselves up for re-election and, it's also the first occasion where two of the same candidates are in the running on two consecutive occasions.
There are six candidates in total but the bookmakers are not expecting Michael Higgins to be shifted from his seat as he leads the betting at best industry odds of just 1/10 with Ladbrokes and Coral.
The other man to return for the 2018 re-run is Sean Gallagher who is once again standing as an Independent. The 56 year old took Higgins to the final round of voting seven years ago but this time around he is given little chance as he starts at a top price of 10/1 with Betway.
Distant Chasing Pack
For this month's vote, Michael Higgins is standing as an Independent and the only official party to be represented in 2018 is Sinn Fein. Their previous candidate, Martin McGuinness, died in 2016 so this year they have put up Liadh Ni Riada who has been an MEP for the party since 2014.
Once again, there is little hope being offered by the bookmakers here who have Sinn Fein listed at odds of 25/1 with Ladbrokes and Coral.
The remaining three candidates are all Independents and their prices fluctuate significantly from the bookmakers that have so far declared in this market. Joan Freeman is at 25/1 in places but out at an industry best of 40/1 with Betway while Gavin Duffy varies between 14/1 and the top price of 20/1 from Ladbrokes and Coral.
That just leaves us with Peter Casey who is a well known TV Personality in Ireland and one of the first Entrepreneurs to appear on the Irish version of Dragons Den. His appearance in the country's Presidential Elections is, however, seen as something of a sideshow as he is the rank outsider at 100/1 with Betway.
Those are the candidates and, if the odds setters are to be believed, there may be little value in that straight win market. With that thought in mind, are there any other options for political bettors here?
Other Betting Options
We have just three available bookies quoting on this in Ladbrokes, Coral and Betway so that may change in the days leading up to the poll. Only the mainstream brands tend to get involved so we may see William Hill listing prices but it's unlikely that there will be much, if any improvement on that 1/10 figure for Michael Higgins to be returned.
Additional markets are also absent right now but that's another situation that might change as October 26 draws near. In political betting around the world, it's common to see odds listed for percentage of votes and for Ireland, on who will be eliminated in the early rounds.
Keep checking back to see if the situation gets updated but for now, it's all about picking a winner.
Verdict
Michael Higgins is now an independent so, in theory, there is no objection from a party point of view. Voters may have been anti-Labour supporters seven years ago and therefore might have stayed away from him but that may not be the case this time around.
The polls certainly back up everything that has been said by the bookmakers on this subject and in a forecast released by The Sunday Business Post in Ireland, it showed Michael Higgins to be way ahead with a predicted 67% of the vote.
The closest challenger, as he was in 2011, is Sean Gallagher with 15% and all other candidates, led by Liadh Ni Riada with 7%, are in single figures.
It's tough to argue with those projections and while backers of the four weakest candidates might switch to Gallagher after the eliminations kick in, Michael Higgins would still have more than half of the total vote. It's not the most profitable or daring of tips that we've ever given and you may want to see if any side bets come in before parting with your money but we can only see the Irish Presidential Election of 2018 going one way.
Best Bet for Irish Presidential Election 2018:
Michael Higgins to win at 1/10 with Coral