Ladbrokes Summer Stayers Betting Odds
Please keep in mind that all odds mentioned are accurate at the time published on 03/08/2018 8:04 am and are likely to change.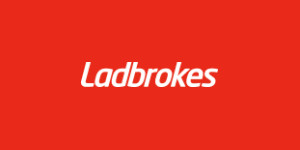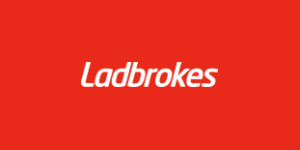 One of the biggest greyhound races on the circuit is almost upon us with the annual running of the Ladbrokes Summer Stayers. We're back at Monmore Green Stadium for the 17th edition of this event which is held over 630 metres of the track and will feature some of the highest quality dogs of the season.
August 9th is the date for the 2018 renewal so let's see who the bookies have in the frame for this prestige event.
Out in Front
The final six have yet to be decided as we have a set of preliminary races still to get through but the odds setters have already confirmed a full list of prices with a clear favourite. Roxholme Poppy leads the way here with a number of outlets quoting 2/1 and they include William Hill and 188Bet.
Owned by Mrs H Keightley, Roxholme Poppy won on her last outing which was on this Monmore Green track in a race where she started as the 8/13 favourite. That race took place on July 26 and prior to that, she came second to favourite Ela Juliet, again at Monmore, a week earlier. Overall she has a mixed record but it's an improving one and she looks a strong favourite.
Chasing Pack
Leading the chasing dogs is Bombers Bullet who is quoted at an industry best price of 11/4 in many places, including BetFred and the race sponsors Ladbrokes. Behind the second favourite, the market starts to spread out with Bull Run Button at best odds of 11/2 with Betway, along with Ela Juliet who is also at a top price of 11/2, this time with Ladbrokes.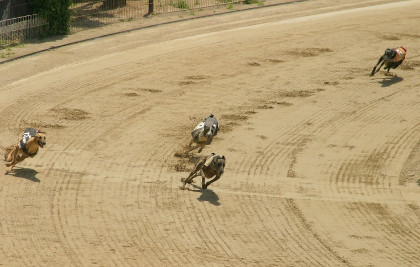 As we've already seen, Ela Juliet defeated the Summer Stayers favourite Roxholme Poppy on this Monmore Green surface in mid-July so this be a dog worth looking at a little more closely. That win is worth taking into account and even though Ela Juliet finished in second on her most recent outing, her overall record is also improving and 11/2 looks a good price.
Second favourite Bombers Bullet has three wins in five previous outings including a victory on July 26 at Monmore once again. However, Bull Run Button has a better recent record with three wins and a fourth place in the last four runs.
All four of these dogs have a serious chance and it's a tough call. Behind them, the odds start to get a little distant but is there any potential for value among those outsiders?
Outsider Options
Moving behind the four dogs in main contention, we have a gap in the betting to Apache Kid at best odds of 12/1 with Coral and 10Bet, followed by Jetstream Lynx at a top price of 16/1 with William Hill and Betway.
Further back, Garryglass Champ and Roswell Romanov are both listed at a best of 33/1 with BetFred while Soars Above is at 40/1 with BetFred again. Finally, BetFred also provide the industry best odds for the rank outsiders – Moreton Madras at 66/1 and Swift Danielle who seems unlikely to live up to her name at 150/1.
These dogs still have to get through early rounds in order to progress to the final of the Summer Stayers on August 9 and we can probably surmise that the three dogs priced at 40/1 and beyond won't make it. The top four in the betting look safe and the remaining two slots look to be up for grabs in a battle between four runners.
With those points in mind, who do we think will win the Ladbrokes Summer Stayers in 2018?
Verdict
For any sporting event, we're looking out for form and also for familiarity with the track. As we prepare for the final of the Summer Stayers, all of the dogs in question have been working through the qualifying rounds here and the top four have all enjoyed some success on this Monmore Green surface.
We've already eliminated the three outsiders and we're going to focus now on those four favourites, starting with the market leader Roxholme Poppy. She has a win, coming into the week before the final but defeat to Ela Juliet here makes us wary of going all out on the outright favourite.
Bombers Bullet and Bull Run Button also make cases but with a week to go until the final, it could be an interesting duel between Roxholme Poppy and Ela Juliet once again. There are a mix of prices on both dogs but in terms of either a straight or a reverse forecast, Ladbrokes seem to have the most consistent odds throughout the markets so we'll take a reverse with the race sponsors for this year's Summer Stayers.
Best Bets for Ladbrokes Summer Stayers 2018:
Roxholme Poppy and Ela Juliet on the Reverse Forecast with Ladbrokes