Man Booker Prize 2018 Odds
Please keep in mind that all odds mentioned are accurate at the time published on 07/08/2018 9:01 am and are likely to change.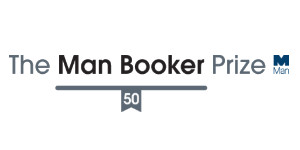 One of English literature's most important awards comes along in October with the Man Booker Prize for fiction given to the best original work published in the UK. The award was first given back in 1969 and in close to fifty years since, some of the biggest names in the industry have stepped up to claim their trophy.
We are still some way away from the final judging but the 'longlist' for 2018 has just been published so it's a good time to look at our options and see if we can pick a winner from the restricted set of betting markets that are available.
Controversial Pick
This year's longlist has attracted some controversy with the first inclusion of a graphic novel. A section of observers claim that Sabrina, by Nick Drnaso, shouldn't be involved but in general, its appearance has been met with goodwill.
Does that acceptance mean that the bookmakers are looking at this book favourably or is there a more likely candidate? One of the first points to note here is that not too many operators look to offer markets for this award. Generally it's only the established brands and with around two months to go before the winner is declared, we just have options from William Hill and Ladbrokes.
More bookies may come through in the days before the award but we know that these companies will always give us competitive odds so there should be some value in taking an ante post punt.
Books to Beat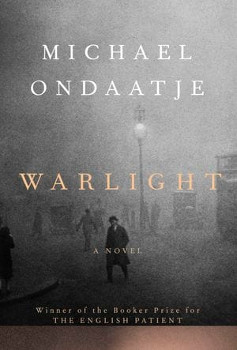 The bookmakers in question are split in terms of who should be the favourite: Hills have Warlight by Michael Ondaatje as their market leader at 4/1 while Ladbrokes have the better odds on the same book at 5/1.
Next up is The Overstory by Richard Powers which is amongst a host of books that William Hill have listed at 6/1. It's very bunched at the top of the market which means it's going to be hard to pick a winner as Hills also have Normal People by Sally Rooney and Everything Under by Daisy Johnson at that same 6/1 price.
Meanwhile, our 'controversial pick', the graphic novel Sabrina by Nick Drnaso, is available at best odds of 7/1 with Ladbrokes and that could be the first bit of real value in this market. So, of the books that we've mentioned so far, are there trends from previous years that can help us pick out a winner?
Trends and Indicators
Back in 2017, Lincoln in the Bardo by George Saunders had been the favourite with some bookmakers and the novel duly obliged by coming home and taking the first prize. That doesn't mean we should look for the outright favourite once again but that result, along with announcements from previous years, does suggest that we shouldn't be looking for a long shot at this early stage.
As we know, there is no precedent for a graphic novel as we haven't seen anything of that genre hit the longlist before now but there has been a real mix of topics among recent winners so we aren't going to rule out 'Sabrina' just because it involves a step into the unknown.
So, all that we've really gleaned by looking back over history is the suggestion that we should only be looking at short priced books but, for the sake of balance, we should mention some of the outsiders in this round up.
Long Shots
At the very far end of the scale, the rank outsider for the Man Booker Prize 2018 is Snap by Belinda Bauer which is available at best odds of 20/1 with Ladbrokes. Just ahead of that novel are Milkman by Anna Burns at 16/1 with William Hill and The Water Cure by Sophie Mackintosh which is also at 16/1 – this time with Ladbrokes.
From a low and Quiet Sea by Donal Ryan is at 10/1 with Ladbrokes while The Long Take by Robin Robertson is at 8/1 with Ladbrokes again. In total, there are 13 novels to choose from on the longlist and in the betting markets but how do we identify a winner from the information that we have at this relatively early stage?
Verdict
When the long list was announced, all of the media coverage focussed on Sabrina by Nick Drnaso. Many were in support of a graphic novel being included while other observers were literally horrified but it's certainly got people talking.
We've seen in other novelty markets such as Eurovision that when we have an option that is a little out of the ordinary, they can often come through and claim victory. While the purists wouldn't like to see us comparing a serious award such as the Man Booker Prize with the frivolous bit of fun that is the Eurovision Song Contest, we think that there is a precedent here.
Punters may want to wait until the shortlist is announced but at this early stage in the ante post betting for the 2018 Man Booker prize, Sabrina looks to be a strong punt at a decent 7/1 price.
Best Bet for Man Booker Prize 2018:
Sabrina by Nick Drnaso to win at 7/1 with Ladbrokes